Anissa Ciani
Anissa Ciani is the pretty graphic designer girlfriend of male gymnast, Samuel Mikulak, best known as Sam Mikulak.
Anissa's 23-year-old boyfriend is considered the U.S.' strongest and most consistent male gymnast. Sam competing at the 2012 London Olympics, the then 19-year-old was chosen for the Olympic team despite being unable to compete in five of the six events after spraining his ankle while competing on the vault on the first night of Olympic trials.
Sam –who tried for almost every sport as a child –was captivated by gymnastics from an early age. Both of his parents competed in the sport while they were student at the University of California.
Sam won back-to-back NCAA all-around titles in leading the University of Michigan to consecutive national team titles (2013-14). He was named the 2014 Nissen-Emery award recipient. He co-founded an herbal tea company called MatéBros with two of his gymnastics friends from home. Aside of gymnastics he also enjoys long boarding, beatboxing, skeet shooting and playing tennis, soccer, football and golf.
Sam became the new face of U.S. men's gymnastics for his performance at the 2013 National Championships –where he claimed his first national champion title by nearly 3 points. He also won gold medals on the parallel bars and high bar, showcasing a combination of top difficulty and clean execution.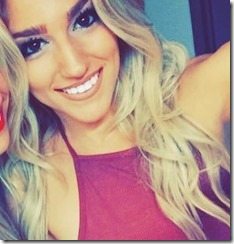 Anissa Ciani is Sam's girl. The stunning blonde is originally from Florida but was raised in Michigan. She attended Grand Blanc High School.
Anissa Ciani is a recent graduate of the University of Michigan. She holds a Bachelor of Fine Arts degree with a concentration in Graphic Design.
She can also be found as Anissa Rose on Facebook.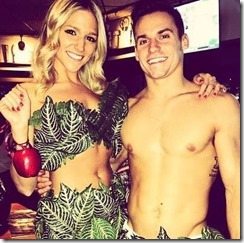 She describes herself "I am a beach with Midwestern values, currently road tripping from New York City to Orange County, California."
"My pursuit of the beautiful extends beyond design to life's everyday moments. I chase the thrill of spontaneous adventure, the aches of uncontrollable laughter, the vulnerability and rawness of real human connection and the sights and moments that take my breath away."
According to her LinkedIn, Anissa Ciani has worked as a creative designer for Michigan Advertising & Marketing. She was also a design assistant at The Michigan Theater. Most recently she is listed as a designer for Excel Sport Management.