Astrid Ochoa
Astrid Ochoa is the lovely gal dating Chicago Cubs player, Willson Contreras. Her 24-year-old rookie beau caught some attention during game five after getting into some incidents.
Willson Eduardo Contreras was born May 13, 1992 in Carabobo, Venezuela. He signed with the Cubs as an international free agent in 2009.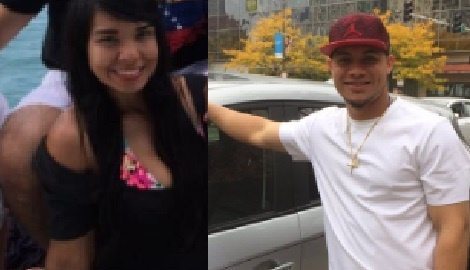 That year he made his pro debut with the Dominican Summer League Cubs. His minors career also include him spending the 2011 and 2012 seasons with the Boise Hawks. He then moved on to the Kane County Cougars, the Daytona Cubs and the Tennessee Smokies.
The Venezuelan-born catcher improved dramatically as a hitter after spending a season playing winter ball in his native country in late 2014. He won the Southern League batting title with a .333 average in 2015 and came into this season as the second-ranked prospect in the Cubs' prolific system.
Astrid's beau was promoted to the Cubs major league team this past June and has been praised for his hitting.
Contreras recently told media he is an 'emotional' player, so we assume is his girl who wears the pants in the relationship. The lucky woman dating the Venezuelan player would be, Astrid Ochoa.
We have to say, Astrid looks like a sweet young woman, but you never know.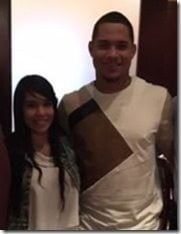 Astrid Ochoa strikes us as the type of wag who enjoys keeping her private life well, private. Though she is active on social media, her accounts are set to private. However, she reveals she is a gym junkie.
Astrid, who has an accounting degree, is also a woman of faith. She writes on her Instagram bio 'God and family' hinting those are two important things to her.
There's not much more we can tell you about her, what we do know is that she is a loyal supporter of Contreras.