Meet Jennifer LaRoche
Jennifer LaRoche is the lovely wife of MLB player, Adam LaRoche, The Designated hitter Adam LaRoche, a veteran of 12 seasons, told his White Sox teammates on Tuesday that he will step away from the game and intends to retire.
The Major League first baseman for the Chicago White Sox, called it quits to his career, but we have a feeling most people will support his decision. The reason he is retiring is because the White Sox didn't want his kid in the clubhouse every day.
His move comes after White Sox president Ken Williams, allegedly told him his son shoudlnt be in the clubhouse 100% of the time. In an attempt to clarify things, Williams told Fox Sports, Ken Rosental:
"I asked Adam, said, 'Listen, our focus, our interest, our desire this year is to make sure we give ourselves every opportunity to focus on a daily basis on getting better. All I'm asking you to do with regard to bringing your kid to the ballpark is dial it back.' He also added: "You tell me, where in this country can you bring your child to work every day?"
Jen's hubby was born, David Adam LaRoche on November 6, 1979. Adam was bound to play the sport, after all he is the son of pitcher Dave LaRoche. His younger brother Andy LaRoche, also followed into their father steps.
He was drafted by the Florida Marlins in both the 1998 and 1999 amateur drafts, but refused to sign. In 2000 he was drafted by the Atlanta Braves and did signed. He has played for several teams, including the Atlanta Braves, Pittsburgh Pirates, Boston Red Sox, Arizona Diamondbacks and Washington Nationals.
Adam LaRoche is also the owner of E3 Ranch, Meat co. and Chophouse, so is not like he will stay at home from now on. Adam is a sixth-generation family-owned E3 Ranch. Adam is also part of popular hunting show, Buck Commander.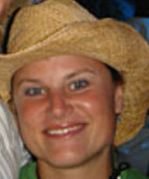 Adam LaRoche hit just .207 with 12 home runs and 44 RBI in 127 games in 2015, spending time at first base and designated hitter. It was a major drop-off in production after he hit 26 homers and 92 RBI the year before with the Nationals. Going into 2014, LaRoche had hit 20 or more home runs in eight of 10 seasons.
Adam and his wife are devout Christians. Jennifer LaRoche is the mother of the couple's two children. She first gave birth to daughter, Montana. Their second child is son, Drake.
According to its website, E3 Ranch, is operated by Adam and Jennifer LaRoche.
In the past it's been known Jennifer LaRoche and Adam have very unique takes on raising children. In 2013 Adam stated he and Jen are not 'too big on school" and prefer to have their children with them over school.
Do you think Jennifer LaRoche's husband should reconsider his decision? If he continues with the idea of retiring he will lose roughly $13 million.