Dani Rae Johnson
Dani Rae Johnson is the beautiful girlfriend of Bronson Koenig, the young guard player for the Wisconsin Badgers who also left a mark at Aquinas high School. Keep reading the rest of this story to find out more about Koenig's pretty girlfriend Dani Rae Johnson below!
Dani Rae Johnson's boyfriend Bronson Koenig was born November 13, 1994 in La Crosse, Wisconsin, to parents Ethel Funmaker and Paul Koenig, also the proud parents of Bronson's brother Miles Koenig.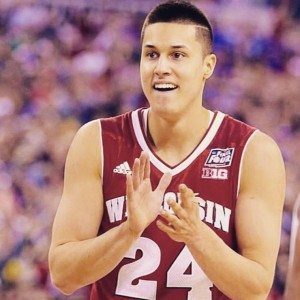 Pin
6'2″ Koenig attended Aquinas High School where he scored 17 points and 3 assist during his sophomore year, an injury left him out of the game his junior year, but he was in his best shape his senior year when he averaged 17.0 points and 4.4 assists per game.
Koenig is working on his majoring in Community & Nonprofit Leadership at the University of Wisconsin; with the Badgers he averaged averaged 15.5 minutes per game his first year. You can expect great things from him, this year he has played in 40 games including 24 starts, to help Wisconsin reach back-to-back Final Fours in his first two seasons.
According to Bronson Koenig he is in a domestic partnership with the gorgeous Dani Rae Johnson.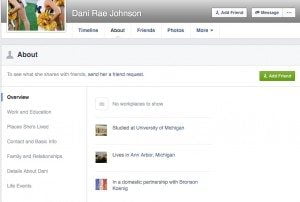 Pin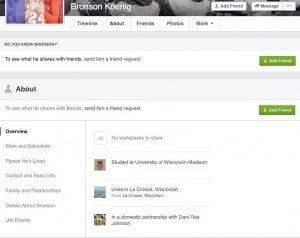 Pin
The lovely and talented Dani Rae Johnson is a dancer at the Michigan Dance Team. Danielle "Dani" from Adrian, michigan is a sophomore at the University of michigan where she is working on a major in political science. She was member of Encore Dance Studio All-Star team for eight years.