Former MLB player turned MLB Network Analyst Darryl Hamilton lost his life on father's day; reports say his body was found at a home in Pearland, Texas. The Daily Mail reports 50-year-old Hamilton was gunned down by his girlfriend, 44-year-old Monica Jordan –who then killed herself –while the couple's one-year-old son was at home.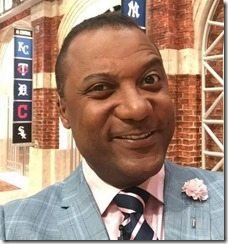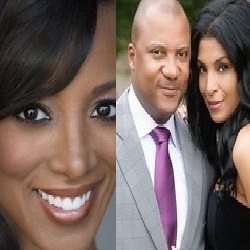 Hamilton, a native of Baton Rouge, La.; was drafted by the Brewers in 1986 with whom he spent the first seven seasons of his career. He later joined the Texas Rangers (1996), San Francisco Giants (1997-1998), Colorado Rockies (1998-1999) and Mets (1999-2001). In 2013 he joined the MLB Network as an analyst.
Darryl was a father of three and was married twice. He was first married to the long-time Access Hollywood anchor and entertainment reporter, Shaun Robinson. The former couple tied the knot in 1994 and were later divorced, though is not sure why. The couple did not have any children together.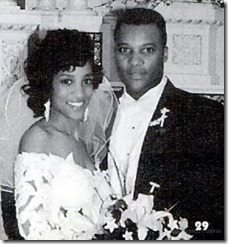 Shaun who is now 52, was born and raised in Detroit. She attended Cass Technical High School and her first TV gig was for the first African-American owned television station in the United States: WGPR-TV62.
Lovely Shaun is by now a consecrated name in the industry, she rose to fame in Access Hollywood but since then has covered the red carpet for the Academy Awards, Golden Globes, Emmy's and Grammy's and is also the winner of an Associated Press award and she is pretty big on charity. You can find her on Facebook here.
In 2000 Darryl said "I Do" for the second time to to model Ursaline Steinke with whom he fathered two children, school-age sons, Donovan and Julian.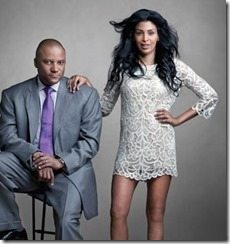 A Phoenix native, met during the San Francisco Giants spring training session in Scottsdale, AZ, where Ursaline was attending ASU. At the time Ursaline was a professional model with the Ford Agency and a full-time student. The couple tied the knot in an outdoor wedding in the rose garden at the Arizona Biltmore Resort.
The couple divorced but Ursaline continues to model locally, as well as produce fashion shows through her production company URSALINE llc. She also does "style" segments on local television shows. You can find her on LinkedIn here as Ursaline Hamilton. She also has her own website.
We send our condolences.