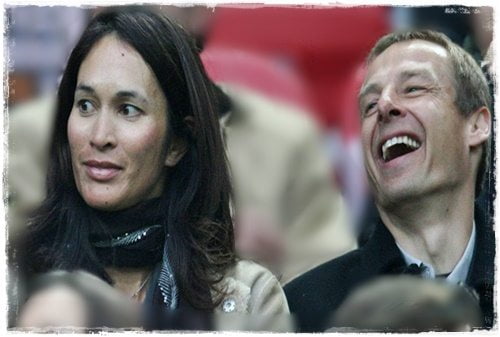 German soccer coach Jurgen Klinsmann, the boss in charge of the U.S National team is married to former model Debbie Chin also known as Debbie Klinsmann, and this lovely soccer wag is the person  this article is all about!
We all know who is Debbie Chin' famous husband, Jurgen Klinsmann from Goppingen, Germany a former striker who played with Tottenham, Monaco, Internazionale, and Bayern Munich.
He became the coach of the US National Team on July 29, 2011, before that he was head coach of the German National Team with Joachim Low as assistant coach.
Many people said the reason Jurgen left Germany was because od his lovely wife Debbie, who wanted to be close to her family in Southern California, everyone knows  happy wife= happy life!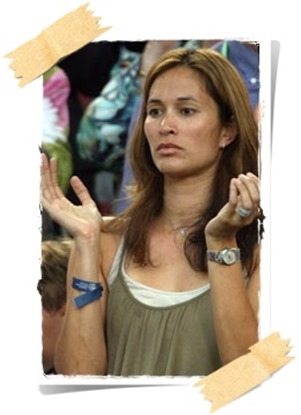 Debbie Chin Klinsmann met her husband while he was still a soccer player in Milan, where she in college and was working as a model. Debbie, 44, a gorgeous Chinese American model was born Deborah Lee Chin in San Jose, California to Asian immigrants  Constance and Christopher Chin.
Debbie  Chin Klinsmann began her modeling career at the age of 17, she was 18 when she won the 1987 Look of the Year contest, Yugoslavian model Susanna Matelijan was the runner-up ad supermodel Helena Christensen was among the top 7 finalist. Debbie  then worked as a model in New York, Milan and Paris, and was under contract with the top modeling agency Elite. She also went on to study graphic design.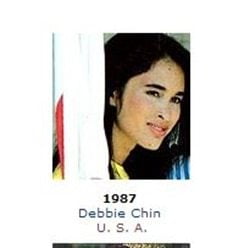 Debbie's career flourished rapidly and her face was in the cover of pretty much every magazine around the world, but she  left her life in the catwalk to start a family with Jurgen, her husband since 1995.
Debbie and Jurgen Klinsmann live in Newport Beach, California with their two beautiful children Jonathan, 17,  and Laila, 12.