Rebecca Baylor
This lovely lady is Mrs. Rebecca Baylor; she is the loving, caring and beautiful wife of the great Don Baylor. Don a former designated hitter played with the Boston Red Sox, Minnesota Twins, Cali Angels and the Baltimore Orioles. Subsequently managed the Chicago Cubs & the Colorado Rockies., He died aged 68 on August 7, 2017, from cancer. He
He was initially diagnosed with multiple myeloma 14 years ago, his death was confirmed by Rebecca.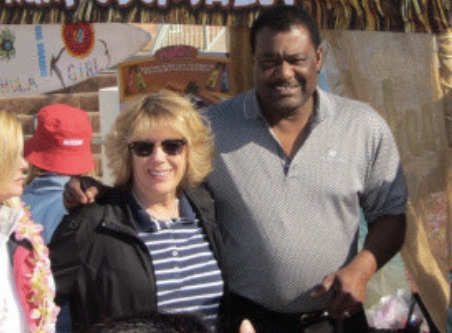 "Don passed from this earth with the same fierce dignity with which he played the game and lived his life."
Rebecca Baylor formerly known as Rebecca Giles was Don's second wife. He first married Jo Cash in 1970; their marriage ended in 1981. From their marriage their son Don E. Baylor, 46.
Rebecca & Don Baylor tied the knot on December 12, 1987. Rebecca was born on June 08, 1951.