Meet Cindy Self
Meet Cindy Self; without a doubt a beautiful and impressive lady, but first and foremost, she is a mother and the lovely wife of College Basketball Coach, Bill Self, head coach for the Kansas Jayhawks.
Her hubby is an Edmond, Oklahoma native. He played basketball at Oklahoma State where he was a four-year letter winner from 1982 to 1985.  He received his bachelor's degree in business in 1985; subsequently, received his master's degree in athletic administration in 1989, both from OSU.
Self spent the 1985-86 season on Larry Brown's coaching staff at Kansas. He started his head coaching career at Oral Roberts, where he resurrected the program.
He came to KU from the University of Illinois. Prior to that, he coached at Tulsa from 1998 to 2000. In his inaugural season at Kansas – 2003-04 – Self guided the Jayhawks to 24 wins and the NCAA Tournament Elite Eight.
Mrs. Self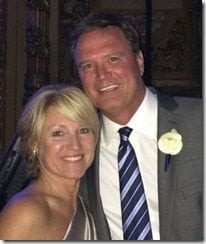 Cindy Kelly Self attended Yukon High School, graduating in 1982; and is a 1986 Oklahoma State University graduate. She is originally from Oklahoma City and is a resident of Lawrence, Kansas. She became Cindy Self in 1988.
Moreover, Cindy is the mother of the couple's two children: daughter, Lauren, and son, Tyler. Their daughter, Lauren Self is a 2013 KU graduate; she tied the knot to her longtime beau  Hayden Browning on August 16, 2014. She currently resided in Richardson, Texas.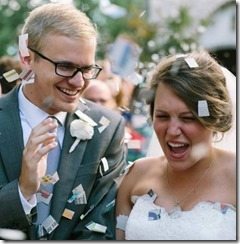 Finally,  their son Tyler is a Basketball guard at the KU team.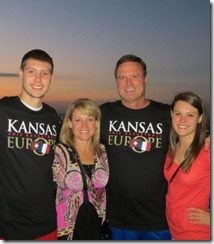 Cindy Self and her hubby, established the Assists Foundation in 2006 to help provide young people access to better lives; identifying areas of need and working with other community-based institutions to provide creative and lasting solutions.
Furthermore, Cindy Self keeps very active on social media. She keeps a Twitter and Facebook account.