Meet Cindy Self
Meet Cindy Self; without a doubt, a beautiful and impressive lady, but first and foremost, she is a mother and the lovely wife of College Basketball Coach Bill Self, head coach for the Kansas Jayhawks. Coach Self previously worked with Illinois, Tulsa, Oral Roberts and was an assistant at Oklahoma State and Kansas.
Bill Self Parents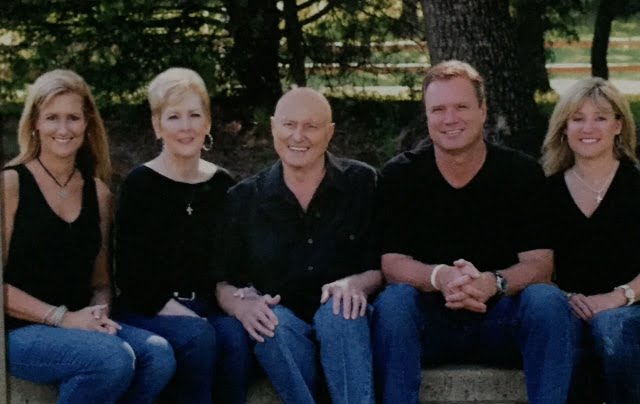 Coach Bill Self was born Billy Eugene Self in Okmulgee, Oklahoma, on December 27, 1962; he is one of two children of former teacher and girls' basketball coach Bill Self Sr. and his wife, Margaret Faye (nee. Crocker), also proud parents of the Coache's sister Shelly Self (b. 1965).
Bill Self Sr. served in the National Guard until 1962, when he started coaching in 1962; he led his team to the 1966 state championship. He later worked in the school supply business, from 1968 to 1972 was Superintendent of Schools at Sequoyah-Claremore; he later was  Executive Director at the Oklahoma Secondary Schools Activities Association until he retired in 1999. He was 83 when he died on January 21, 2022.
Bill Self Education
Before playing basketball at Oklahoma State, Bill Self attended Morris High School, a four-year letter winner from 1982 to 1985. He received his bachelor's degree in business in 1985; subsequently, he received his master's degree in athletic administration in 1989 from OSU.
Bill Self Coaching Career Timeline
Bill Self started his coaching career as an assistant coach for the 1985-86 season on Larry Brown's coaching staff at Kansas.
From 1986 to 1993, he was an assistant at Oklahoma State under head coach Leonard Hamilton.
In 1993, Coach Self's first head coaching job came at Oral Roberts, where he resurrected the program.
His performance at Oral Robert was noticed by their rivals, the Golden EagleTulsa, who third him as their head coach in 1997.
On June 9, 2000, he replaced Lon Kruger as head coach for the  Illinois Fighting Illini at the University of Illinois.
Also, in 2000, it was named Western Atlantic Conference Coach of the Year.
Bill Self returned to Kansas as head coach for the Kansas Jayhawks.
In his inaugural season at Kansas – 2003-04 – Coach Self guided the Jayhawks to 24 wins and the NCAA Tournament Elite Eight.
In 2006, he was named the AP Big 12 Coach of the Year, and then again in 2009.
On March 6, 2011, Bill Self was named Big 12 Coach of the Year by the Associated Press. He went on to win the title in 2015 and 2016.
He was named Naismith Coach of the Year in 2012.
Bill Self is the recipient of the 2013 John R. Wooden Legends of Coaching Award and was inducted into the Oklahoma Sports Hall of Fame that year.
He was head of the United States Basketball National Team. He won a gold medal at the Summer Universiade competition in 2015 in Gwangju, South Korea, and later at the FIBA U18 Championship in St. Catharines.
The Kansas Jayhawks are heading to the Sweet 16, facing Ed Cooley and the 4-seed Providence Friars in Chicago on March 23, 2022.
The Kansas Jayhawks defeated Jim Larranaga and the Miami Hurricanes 50-76.
Bill Self and the Jayhawks lead by Ochai Agbaji and David McCormack advance to the Final Four, where they defeated Jay Wright and the Villanova Wildcats, who have star players Jermaine Samuels and Collin Gillespie.
On April 4, 2022, they will fight for the Championship against Hubert Davis and the Tar Heels led by Armando Bacot and Caleb Love.
Bill Self Net Worth
As of 2022, Coach Bill Self's net worth has been estimated at $12 million.
Bill Self Contract
The Kansas Jayhawks head coach Bill Self's five-year contract is worth $27.05 million; he earns an annual salary of $5.41 million. 
Bill Self Wife
Cindy Self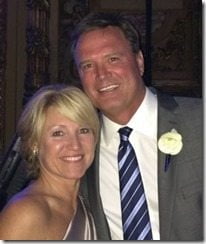 Cindy Kelly Self attended Yukon High School, graduating in 1982, and is a 1986 Oklahoma State University graduate. She is originally from Oklahoma City and is a resident of Lawrence, Kansas. She became Cindy Self in 1988.
Moreover, Cindy is the mother of the couple's two children: daughter, Lauren, and son, Tyler. Their daughter, Lauren Self is a 2013 KU graduate; she tied the knot to her longtime beau  Hayden Browning on August 16, 2014. She currently resides in Richardson, Texas.
Finally,  their son Tyler is a Basketball guard at the KU team.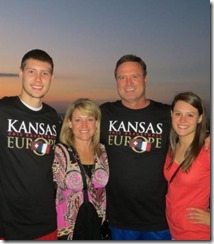 Cindy Self and her hubby established the Assists Foundation in 2006 to help provide young people access to better lives, identify areas of need, and work with other community-based institutions to provide creative and lasting solutions.
Furthermore, Cindy Self keeps very active on social media. She holds a Twitter and Facebook account.