Eleanor Franchitti
Meet Eleanor Franchitti, formerly known as Eleanor Robb; she is the new wife of former Indy Car driver Dario Franchitti. Three-time Indy 500 winner and four-time Indycar Series champion, once married to actress Ashley Judd from 2001 to 2013.
Doctors told Dario he risked permanent paralysis if he continued to race after a career –ending crash in 2013, where he suffered a concussion, right ankle fracture, and spinal fracture; therefore, decided to retire. Although he still works with Ganassi Racing as their competition director.
Retiring wasn't easy indeed, divorcing Ashley Judd that same year, was even harder. But he is a fighter and luckily,  opened his heart to love once again.
The lucky lady is Eleanor.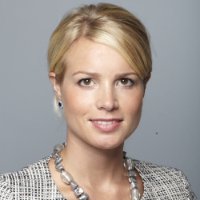 Mrs. Franchitti, born and raised in the UK graduated in 2004 with a Master's Degree in economics from the University of Oxford. She works in the Investor Relations department of Eisler Capital. Prior to that, she was Head of European Investor Relations at BlueCrest Capital Management.
She also worked at Tradeweb (Head of US Credit Sales, before that, was executive director at UBS; in 2003, was director of credit sales at Bank of America.
Eleanor and Dario met through mutual friend and Indycar racer Pippa Mann; they married in 2015. They welcomed their beautiful daughter Sofia was born on November 2, 2015.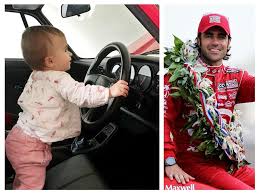 More pics below