Elisabeth Chicoine
Elisabeth Chicoine is the pretty girlfriend of Canadian MLB player Russell Martin, he is the catcher for the Toronto Blue Jays. Before we can tell you a couple of things about Martin's girlfriend Elisabeth, we need to tell 5 interesting facts about the Ontario native catcher.
Elisabeth MLB beau Russell,  was born Russell Nathan Coltrane Jeanson Martin, Jr. on February 15, 1983 in East York, Ontario to Russell Martin Sr. and Suzanne Jeanson.
He attended at Chipola College for a couple of years before he was selected by the Los Angeles Dodgers in the 17th round (511th overall) in the 2002 MLB Draft.
He didn't play with the Dodgers right away. It was after their starting catcher Dioner Navarro suffered a wrist injury that Russell made his MLB debut on May 5, 2006. He left L.A after four seasons.
Russell and the New York Yankees decided to $6 million guaranteed one-year contract, his last season with the Yankees, Martin start in 9 games of the Yankees postseason, going 5-31 with 1 HR.
The Pittsburgh Pirates signed him for two years and $17 million on November 29, 2012. Martin made his first appearance with the Pirates on June 4, 2013.
Russell was suspended for 2 games after getting involved in a brawl that was started after Carlos Gómez hit a triple off of Gerrit Cole on April 20, 2014.
He signed a five-year, $82 million contract with the Toronto Blue Jays on November 18, 2014.
Gabrielle Lavoie & Elisabeth Chicoine
Martin's girlfriend is the beautiful Elisabeth Chicoine, their relationship is kinda new and fans are still getting to know her, some are still coping with his breakup from ex-girlfriend Gabrielle Lavoie.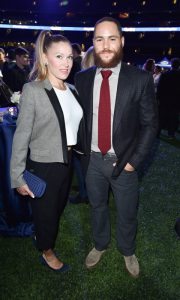 Gabby was the girl he was dating back in 2014. She was dating him  back in November, 2014 when he signed with the Blue Jays; he was also with him at a the Blue Jays Curve Ball in 2015. Not sure why or when they split up. Before Gabby Russell also dated  Marikim Harvieux.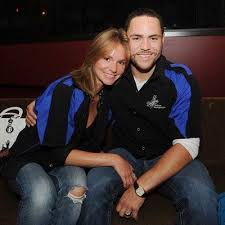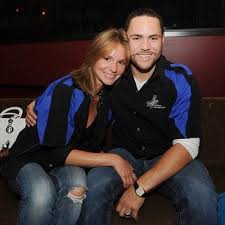 Further on, we have the lovely Elisabeth Chicoine, like her famous and talented boyfriend, she is also from Canada. Here is what we found out about her.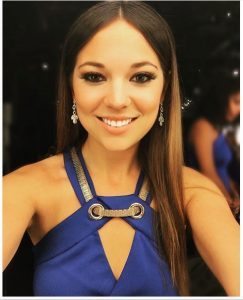 Pretty Elisabeth, graduated with a degree in media and communications from Lassalle Conservatory in 2010. She then graduated with a  B.A in cultural animation and research from the University of Quebec in Montreal (UQAM) in 2013.
Her working experiences include:
A job with Sweety Salty as a researcher in 2012, subsequently became a researcher for Two Girls in the Morning.
Finally in 2014, returned to Sweety Salty as a reporter and in 2015 was a researcher for Wabanok Productions. Ms. Chicoine is currently a researcher and coordinator for Attraction Images.
Follow Elisabeth on Twitter here