Ella Walter
Ella Walter is the lovely girlfriend of Aussie swimming champ, Mack Horton. Her beau had a recent health scare reports say. The Olympic gold medalist, underwent surgery to remove a mole that could potentially turn into something more serious.
Horton, who won his first gold by finishing first in the 400m freestyle at the 2016 Olympic Games in Rio de Janeiro, Brazil, also became the first male swimmer from the state of Victoria to do so in the Games' history.
The Australian Dolphins Team Member had a mole removed from his chest after a fan noticed it had changed shape and raised the alarm. Horton gave the supporter a shout out on social media, to thank him saying:
'Shout out to the person that emailed the swim team doctor and told me to get my mole checked out. Good call. Very good call"
Horton has been collecting awards since 2013 when he made first place in the 1500m freestyle at the Australian Youth Olympic Festival. That year he was also first place in the 400m freestyle, 200m freestyle, 800m freestyle and 1500m freestyle at the World Junior Championships.
In 2014 he finished first in the 4x200m Freestyle for the Commonwealth Games. He closed up 2015 with a number of wins and earlier this year he finished first in 400m Freestyle in the National Championships.
We bet Horton is definitely pretty happy to have such loyal supporters. Speaking about supporters, that brings us to his cute lady, Ella Walter.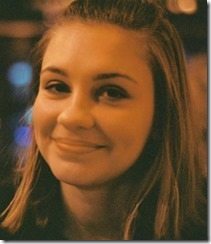 Like her man, the lovely Ella Walter also hails from Melbourne, Australia. According to her social media info, she attended Caulfield Grammar School and is currently a student at Australian Catholic University.
Among other things, Ella Walter is a dedicated and supportive girlfriend. So much that she wrote a blog entry talking about her beau's Olympic journey. As expected she was with him every step of the way in Rio.
Ella is so into her man's swimming, that she confessed she was 'bursting with pride" adding:
Mack's unwavering passion for his sport and integrity are inspiring. The messages of love and support for Mack from home and amongst us in Rio are all very special.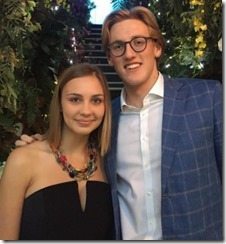 The young love birds are quite the adventurous couple. They both have shared many snaps of their numerous travels on social media. The recently made a Euro trip where they visited Italy, Greece and France among other destinations.
Surely Ella must also be feeling pretty thankful to the person who alerted her guy.
You can check her out on Instagram here.