Emmy Carlton
Meet the lovely Emmy Carlton; she is the stunning model girlfriend of the Estonian college basketball player Maik Kotsar, who is a power forward player for the South Carolina Gamecocks at the University of South Carolina in Columbia.
Surely you all know that 6'10 Kotsar was born in Ballin, Estonia on December 22, 1996. Prior to committing to play for the Gamecocks, Mark played basketball at Sunrise Christian Academy in Wichita, Kansas. 
In addition to that, he was a member of the Estonia U18 National Team that competed at the 2014 FIBA European Championship.
Ready to meet Emmy?
Pretty Emmy Carlton is one of three children born to Tracey Warren Carlton and Steve Carlton. She was born Emily R. Carlton in 1995 in Virginia; her siblings are Reilly a student at the University of Virginia and younger sister Reagan.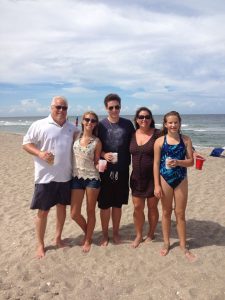 Furthermore, Emmy and Kotsar started dating on August 21, 2016. You can follow her on Twitter here