67-year-old Erin Rose Conboy Popovich was the loving wife of the most decorated coach in Spurs history, The "Pop" as he is affectionately known to Spurs personnel and fans.
Erin and the Pop's relationship goes way back into his college years. The couple was married for an outstanding 42 years, they tied the knot on October 10, 1976, in El Paso, Texas and have two children, Micky Charles, 40 and Jill Anne, 39.
Micky lives in Seattle, while Jill resides in Boulder, Colorado.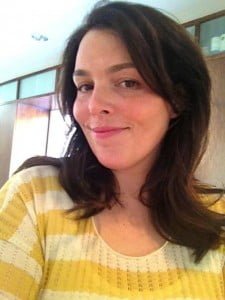 Mrs. Popovich born on January 5, 1951, was the daughter of Air Force Academy athletic trainer Jim Conboy; she graduated from Colorado State University. Her husband is as you all known highly decorated and successful coach, a bit "temperamental" which is no secret has tried to help her feisty man but the Serbian explains:
"I know. I'm a . I'm going to go ahead and admit it publicly to the whole world.

'That's no excuse, you're a grown man. Show some maturity. Wife Says.
Erin's beloved father Jim Conboy who passed away in 1998, he was  an Air Force Academy Athletic Hall of Fame 2011 inductee; his outstanding career takes up back to 1970  when he graduated from Air Force; he also played basketball for four seasons with the Falcons; All-American swimmer who went on to make two Olympic teams in modern pentathlon.
Erin Popovich's dad claimed the world title in modern pentathlon and won the gold in 1979. In 1973, made his comeback to the academy and worked six years as an assistant coach.
Full-time momma and wife Erin Popovich spend her time working with local charities such as the San Antonio Food Bank. Erin's husband graduated in 1966 from Merrillville High School and in  1970, from the United States Air Force Academy has a long love affair with other than his wife!
Now, don't get me wrong, besides his passion for the game the coach also loves wine! As the owner of the Oregon-based A to Z Wineworks and having a 12-foot-by-20-foot, 3,000-bottle above-ground wine cellar at his home; Erin declares:
"He spends a lot of time there when they loose"
On April 18, 2018, the Spurs announced the tragic death of Erin Popovich; according to ESPN, she had been battling with a long illness.
Spurs GM RC Buford on the passing of Erin Popovich: "We mourn the loss of Erin. She was a strong, wonderful, kind, intelligent woman who provided love, support and humor to all of us."