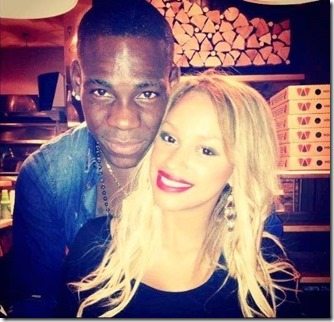 Meet 23-year-old Belgian model Fanny Robert Neguesha, you might have seen her already in magazines or know her as the stunning girlfriend of Milan's player Mario Balotelli but –sadly or not –reports or their break-up have surfaced!
Neguesha changed her profile on Instagram status to "single", which many took to mean that her relationship with Super Mario is over. She was once described as the supportive rock in Balotelli's life and were even engaged, so what happened?
Should the break-up prove true, it comes just a week after Mario was implicated with his brother Enoch of having a foursome with an Italian playboy model, Veronica Graf.
Aside from Fanny Neguesha's Instagram status, both the Belgium model and AC Milan striker appear to have deleted all photos of each other from their social media pages.
A real shame, just when we thought her 23-year-old Milan striker seemed ready to settled down after he moved to AC Milan at the start of 2013 scoring 12 goals in 13 games, and finding new love following his tumultuous relationship with baby-mama Rafaella Fico; he seemed to be on his best behavior but recent events show he managed to messed it all  up.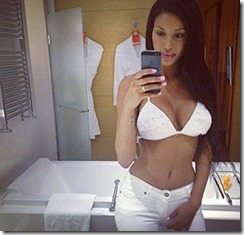 You just have to take a look at the video below to know they were madly in love,
The loved up couple started dating in 2012 and spoke openly about their love for each other, they posted pictures of them every 15 minutes and said very serious statements about their feelings, the young former love birds were not the shy type. It was said the tattoo on her arm "Your love …is what makes me love" is dedicated to Mario; they also used to work out together.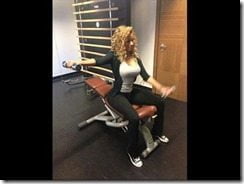 The former couple cemented their romance with a photo shoot and interview in Vanity Fair Italia last year. She was with Mario the night his daughter was born and at the time a close source said
He was delighted to become a dad and Fanny was happy for him as well."
The Vogue magazine beauty is the daughter of an Italian and a "mixture of Congolese and Rwandan" she spends most of the year traveling but lives in Paris.
Gorgeous Fanny sure wont be single for long! What do you think? Fanny is also a dancer, actress and singer, don't miss her video below!