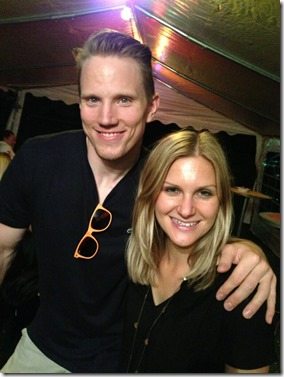 Meet lovely German Farina Ehrhoff, the wife of seven-years of German NHL player for the Buffalo Sabres, Christian Ehrhoff.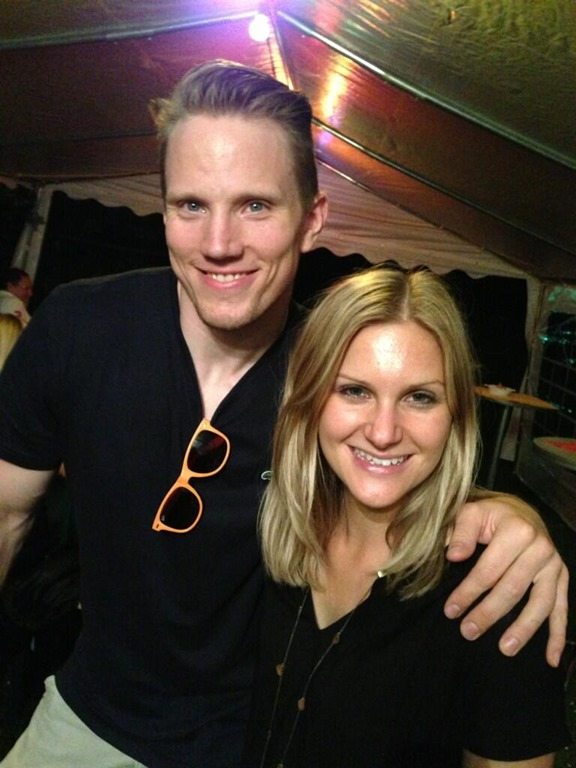 We all know it and Farina knows it; hockey players are as though as they come and injuries are to be expected, Farina's hubby just reminded us of that little fact! If you ever wondered, what to expect when you get hit in the ear with a puck? The 31-year-old can answer that for you. Even with this season a total loss and the Sabres guaranteed to finish with the worst record in the league, Ehrhoff has shown no quit this season and as a result, he has a mangled ear. He posted the gruesome injury before and after his 40 stitches look. See it at your own risk here.
The couple tied the knot in 2007 and Farina and hubby became the proud parent of two children.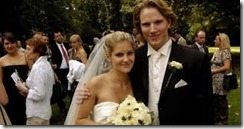 They have two daughters, Farina gave birth to first born Leni in mid-2009 and Milla born mid-2011.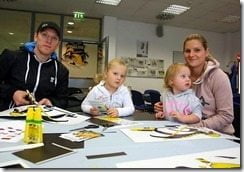 Former Farina Kotzmann was first his long-time girlfriend and the couple tied the knot at St. Joseph's Church in the couple's native city of Moers.
Her hubby was drafted into the NHL by the San Jose Sharks, 106th overall in 2001. Previously he belonged to EV Duisburg (47 games), Krefeld Penguins (192) Cleveland Barons (106) San Jose Sharks (341), Vancouver Canucks (159), Buffalo Sabres (66). Ehrhoff made his debut with the Sabres in Helsinki, Finland, as the NHL opened the 2011–12 season abroad, on October 7, 2011, against the Anaheim Ducks. He recorded an assist on a Thomas Vanek goal in a 4-1 win. Ehrhoff recorded his first goal as a Sabre 11 days later, an empty-netter to secure a 3-1 win over the Montreal Canadians.
Farina and her NHL star defender have spent many years in the U.S. but during holidays the family tries to spend as much time as they can in their homeland. They spent last Christmas with friends and children in Krefeld, of his little time off, Farina's blueliner said
"We've finally let it rip again properly," he grins. By this he meant the fireworks. "Such a thing is forbidden over there namely predominantly -. Quite in contrast to the customs here in Germany"
You can find the beautiful blonde on twitter here. See more pictures of her below!