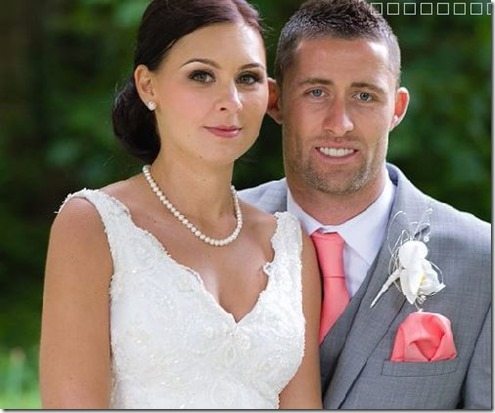 Meet lovely Gemma Acton, the wife of Gary James Cahill, the English footballer who plays as a central defender for Chelsea and the England national team.
The Couple are the proud parents of two children, daughter, Freya and a son. For the birth of his baby boy the player was allowed to skip the match at Stoke as his then girlfriend, Gemma gave birth to Leo, who was born January 2013. The defender was due to figure at the Britannia Stadium, and travelled to the Potteries with his team-mates, only to receive a phone call from home that demanded his return south. Wife Gemma had gone into labour, and the then 26-year-old would be by her side rather than at the centre of the Chelsea defence.
Gary said of the birth of his son
'The baby's fine, he's happy, she's happy, and we are happy, so everything has gone well.
the couple tied the knot on June 2013 at Brookfield Manor, Hathersage, Hope Valley, they have been married for nearly a year.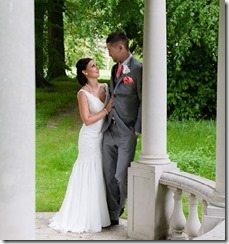 Gemma was his long time love before they tied the knot. Her man enjoyed a dream start with Chelsea after joining them from Bolton in the 2011-2012 season – helping the Blues win the Champions League and the FA Cup.
Gemma's man believes marriage is the right tonic for him to overcome any challenges,
"I think marriage has been great for me … it will give me an extra motivation this season,"
said Cahill after the team's training session at the Shah Alam Stadium a month later after his wedding ceremony. We are glad the 28-year-old is a hopeless romantic and thinks that way of marriage!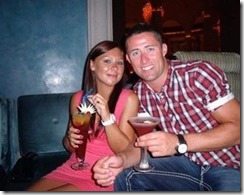 But her hubby is not having the best of times as he faces team after team on the FIFA 2014 World Cup, a few days ago he
described England's 2-1 defeat to Uruguay as the lowest point of his career.
Looks like Cahill needs that extra motivation to step up his game once again. Not much is found about Gemma, she seems to enjoy a low profile and a lovely family life, the mamma of two is sure supporting her man during the new challenges we wish them the very best!
Read: Brazilian Soccer Legend Pele Wife Marcia Aoki