Christy Schiano
Meet Christy Schiano; she is the wife of football coach Greg Schiano. Her husband is the current head coach for Rutgers Scarlet Knights, he also coach the buckeyes at Ohio State. Prior to joining the Buckeyes in 2016, Schiano was the head coach of the Tampa Bay Buccaneers.
Schiano started his coaching career at Ramapo High School in 1988; the following year he joined Rutgers and Penn State in 1990. The Chicago Bears hired him as their defensive assistant coach in 1996, and three years later he served as defensive coordinator at the University of Miami. He returned to the Rutgers Scarlet Knights football team in 2010.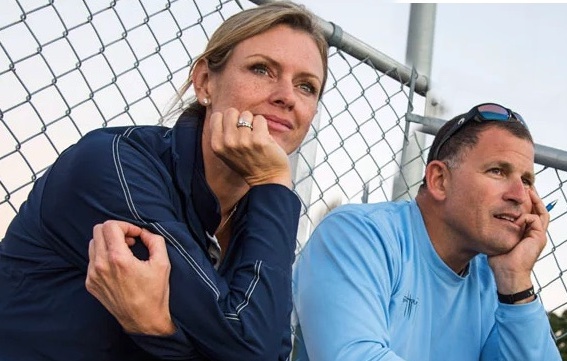 Since we cover Coach Schiano's resume, how about we tell you a thing or two about Mrs.  Schiano?
Coach Schiano's wife Christy was born Christina Mitchell, on October 29, 1968;  she is one of four children born to Ella Alexander and the late Tom Mitchell; the former Colts tight end who also played college football at Bucknell. He died from cancer on July 16, 2017; he was 72.
Mrs. Schiano has two sisters Bartley, Sara and her brother Tom.
Christy met her husband at Bucknell University in Lewisburg, Pennsylvania; from where she graduated in 1990, two years after Greg.
Christy and Greg eventually got married and had four children; Joseph Edward "Joe" born on April 8, 1997; twins John and Matt and daughter Katie.
Joe plays football at Bucknell; the twins also play football at Columbus Academy, Katie, 13, is a ninth grader at Columbus, is one impressive soccer player.