Cindy Nix
Cindy Nix is the proud mother of MLB player, Jacob Nix -currently a pitcher for the San Diego Padres.
Cindy's 23-year-old son made his MLB debut in 2018 but is making headlines unfortunately not for his game. Instead the young player is said to have been arrested for criminal trespassing.
According to reports, Jacob allegedly attempted and failed to get into an Arizona house through a doggy door, prompting a resident of the home to kick him and use a stun gun on him, according to police.
Police documents say Nix was kicked in the face by someone inside the home before fellow baseball player Tom Cosgrove, tried to pull him out. Both players were later found blocks away from the house. Eventually the two were arrested.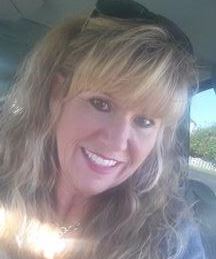 As it was expected, the bizarre incident took place while he was under the influence of drugs or alcohol. The MLB player told police that he thought he was at his own home, even though he doesn't have a doggy door and usually enters through the front door. He could not explain and would not elaborate further why he tried to enter someone else's house.
He was charged with criminal trespassing and released on $100 bail.
Nix was born Jacob James Nix on January 9, 1996; to parents parents Mark and Cindy Nix. The California native attended Los Alamitos High School in Los Alamitos, California, and played for their baseball team.
The Houston Astros selected Nix in the fifth round, with the 136th overall selection, of the 2014 Major League Baseball (MLB) draft. However, the Astros reneged on their agreements with Nix.
Instead he attended the IMG Academy, and was then drafted by the Padres in the third round of the 2015 MLB draft.
He made his major league debut with the Padres in 2018, starting nine games for the parent club. He spent his entire 2019 in the minor leagues, playing for Padres affiliates the El Paso Chihuahuas and the Lake Elsinore Storm. Nix is assigned to the Peoria Javelinas for the Arizona Fall League.
Mom Cindy Nix is active on social media, she is often showing her support to her MLB player son. In addition she is also the mother of Jacob's brother.
Find Cindy Nix on Twitter her.