Tyler Nicholson
Meet Tyler Nicholson; this cool guy is the Canadian Olympic snowboarder who has been dating the lovely Jamie Anderson for a couple of years now. His pretty lady, Jamie is the Olympic gold medalist snowboarder from Sout Lake Tahoe, member of the USA Olympic team that competed at the 2014 Winter Olympics in Sochi, Russia, where she took the gold home.
Jamie one of the best slopestyle riders in the world won her first gold medal at the 2007 Winter X Games in Aspen, she repeated her triumph a year later and then again in 2012 & 2013, Anderson won another gold medal  at the dual slalom competition at last year's X Games in Colorado. In addition to her shiny gold medals, Jamie has won 5 silver medals and two bronze.
5'3″ Jamie Anderson became friends with Tyler in 2012, they started dating two years later. They are one lovely couple indeed!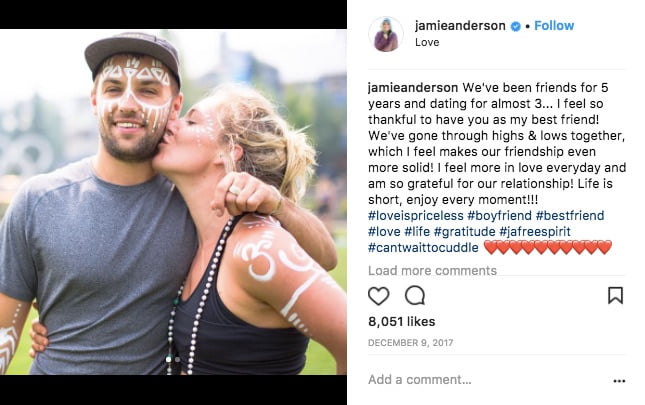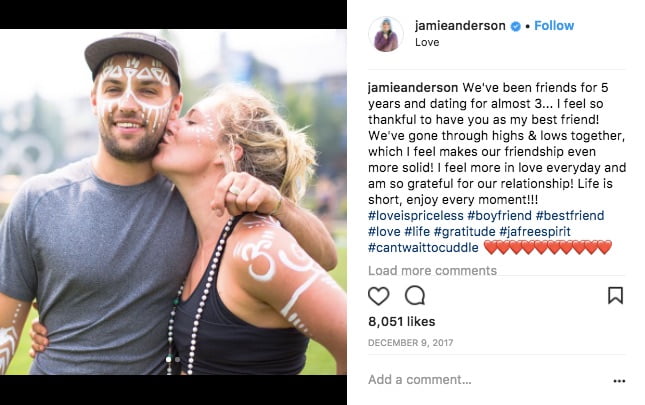 Tyler aka Patches was born on August 3, 1995, in North Bay, Canada. He started the sport at the age of 7. He placed second at the 2015 X Games in Aspen, 3rd at the LAAX Open, 5th at the Dew Tour and at the World Cup in Quebec.
nicholson underwent an ACL surgery in the spring of 2017; he is a member of the Canadian Olympic snowboarding team.