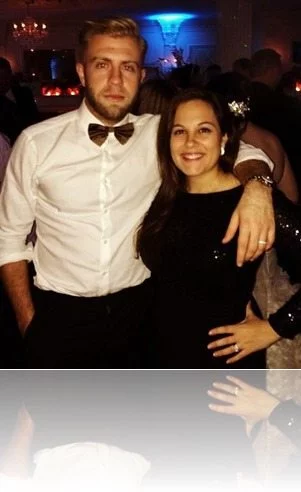 Meet this lovely MLS Wag,  Jessica Grella is the pretty wife of soccer player Mike Grella who currently plays for the New York Red Bulls.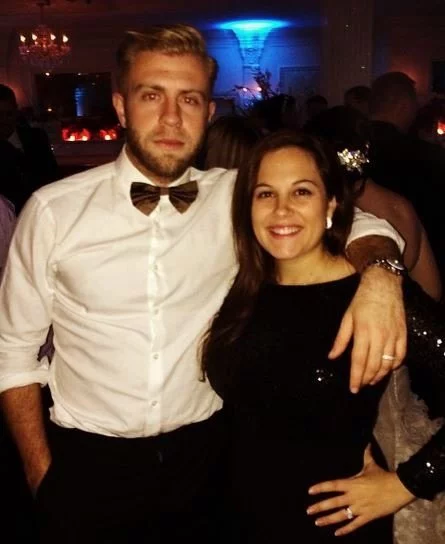 Mike Grella, born Michele Grella in New York on January 23, 1987 had an outstanding career with the Duke Devils, he  was drafted in the third round (34th overall) of the 2009 MLS SuperDraft by Toronto FC, but he decided not to signed with the Canadian team and try his luck oversees.
Grella made his debut with Leeds United in January, 2009. Leeds United send him on a loan to  Carslisle United in 2010, and to Swindon Town in 2011. He joined Brentford in August, 2011.
Grella signed a short-term contract with Bury at the end of the 2011-2012 season. By July, 2012 he signed a two year deal with Scunthorpe. Grella and Scunthorped agreed to relesed him from his contract in October, 2013 when he signed a deal with Viborg FF in the Danish Superliga.
The Carolina Railhawks, became Grella's new team in April, 2014, followed by the New york Red Bulls in February, 2015.
In case you are wondering female fans of  Grella, he is soooo  not single ladies, the lucky lady married to this handsome soccer star is our fab soccer wag, Jessica Grella, this is what we know about her.
27-year-old Jessica Grella was born Jessica L. Mirandi in Commack, New York to Joe and Linda Mirandi, Jess has one brother, Chris.  Mrs. Grella graduated in 2005 from Commack high School; received  her BS in Pre-Med Biology from James Madison university in 2008 and her MD in 2010 from Ross University School of Medicine. Jessica is currently on her 3r semester at the University of West Florida working on her Master of Public Health.
Back in 2005, Jessica Grella worked as a medical secretary at LI Spine and Sports Injury Center, currently she is a  coordinator of Nursing Education at Wintrop University Hospital in Mineola, New York.
Jessica and Mike Grella got married  on July 6, 2013. They welcomed their adorable son Michele Joseph Grella on November 24, 2014.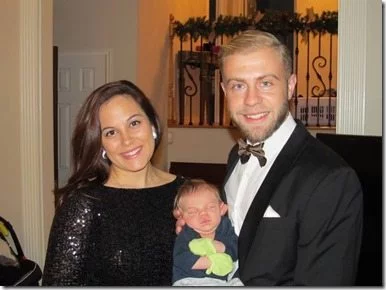 More photos below!