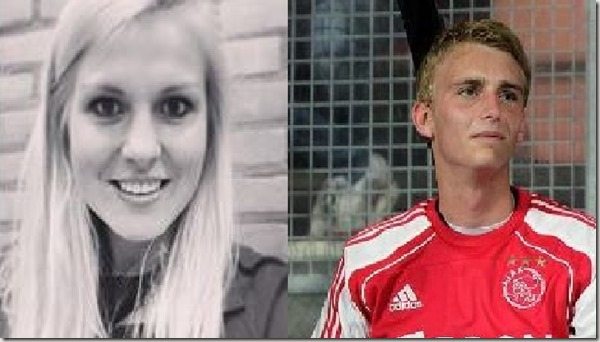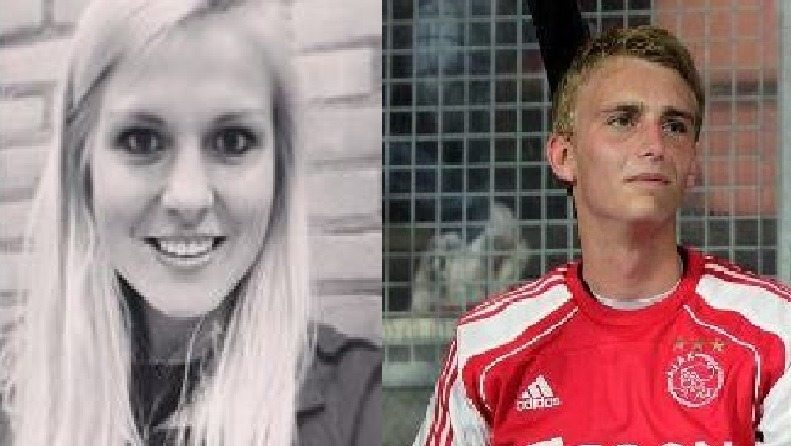 Meet lovely Joan Klooster , the girlfriend of Dutch goalkeeper Jasper Cillessen. Her man is considered one of the rising  goalkeepers not exactly elite but getting there. In 2011 he received his first call-up for the Dutch national team and he currently plays for AFC Ajax in Eredivisie.
Among his awards we found he was the recipient of Gelderland footballer of the year in 2011 and earlier this year he won the Gillette Player of the Year.
Joan understand her man very well, she is a Physical Education teacher; according to her Facebook she worked at Den Bosch, Noord-Brabant in Netherlands · from Jan 2012 to Jul 2012, later she worked at  s-Hertogenbosch · from Aug 2012 to Jul 2013. Prior to this she held the Physical Education teacher position at Pierson College.
Pretty Klooster has been seen accompanying the player during a training session so we know she is the supportive type.
The girl of the keeper of Ajax and the Dutch national team has been described by Dutch media as Spontaneous, beautiful, athletic and conscious. The couple, who both share a passion for sports, lives in Amsterdam.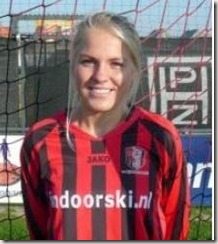 The blonde, born August 27, 1991, graduated ALO at the HAN University for sport to become a teacher and where the lovebirds got to know each other. Between January 2012 and July 2013 she stood as a gym teacher or the classroom at two secondary schools in 's Hertogenbosch. Since her move to the capital, she works with Sportservice Amsterdam as a combination officer.
Joan also played football herself! including at OJC Rosmalen as frail attacker with number 11. Besides plenty of exercise, she is also conscious about dieting. Is said she looks after Jasper's diet and –with love –she bakes him healthy breads and cakes.
Joan comes from a PSV nest. Her father is a passionate supporter of the Eindhoven: 'In her home they are all supporters of the sports club, PSV; while her man comes comes from a Groes Cup NEC family. In August 2011 he moved from NEC, where he was a Toyota Aygo club currently driving for Mercedes E-class Ajax.
You can see more of lovely Joan on Facebook here.