Josh Dobbs Girlfriend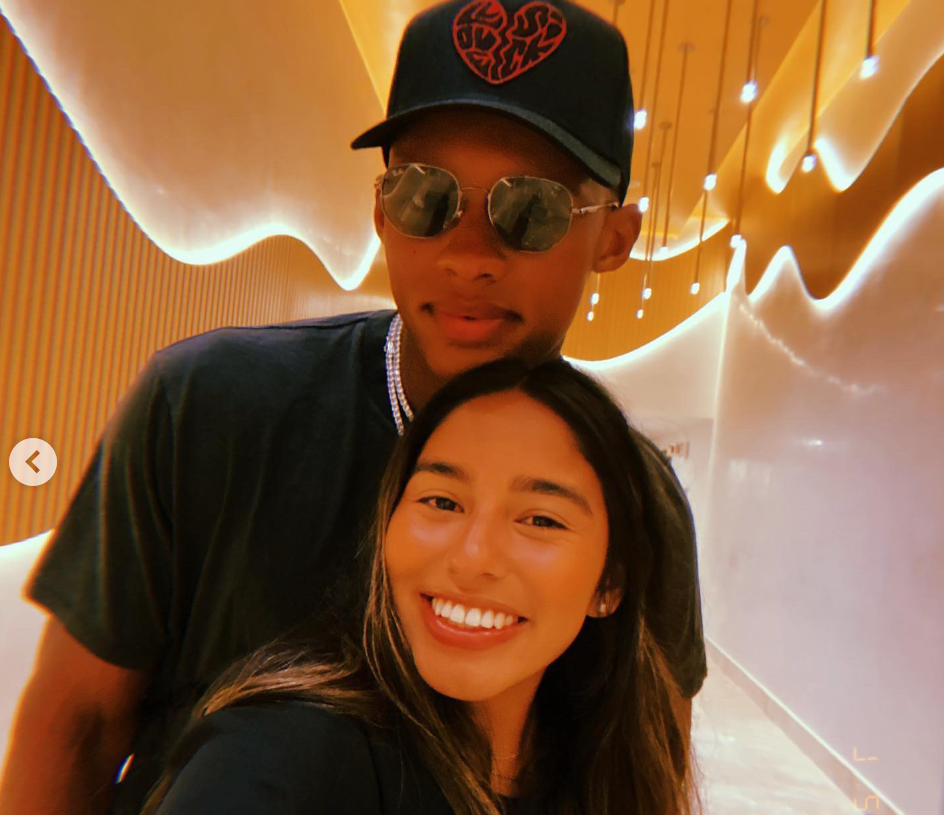 Meet Jocelyn Lara! This stunning young lady is the girlfriend of NFL player Josh Dobbs, the talented quarterback currently playing for the Minnesota Vikings. Dobbs, who also played college football for the Tennessee Volunteers, started his NFL career with the Pittsburgh Steelers in 2017.
He later played for the Jacksonville Jaguars in 2019, returned to Pittsburgh in 2020, and joined the Cleveland Browns, Detroit Lions, and Tennessee Titans in 2022 before returning to Cleveland in 2023, he had a short sting with the Cardinals from August to September and finally joined the Minnesota Vikings on October 31, 2023.
Jocelyn Lara
Jocelyn Lara, born on December 10, 1996, is the daughter of Jose Lara and Delmy Zelaya. She grew up with her siblings, Jessica Lara Echevarria and Arnold Lara, in Chelsea, Massachusetts, but has also spent part of her life in Atlanta, Georgia.
Jessica Lara Echevarria, Jocelyn's sister, is wed to Orlando Echevarria the father of her two beautiful kiddos and works as a senior credit analyst at GM Financial.
Discussing Jocelyn Lara's Academic and Professional Journey In 2019, Jocelyn Lara graduated from the University of Tennessee, Knoxville, with a degree in supply chain and marketing. She also worked as a football recruiting assistant while studying at the university.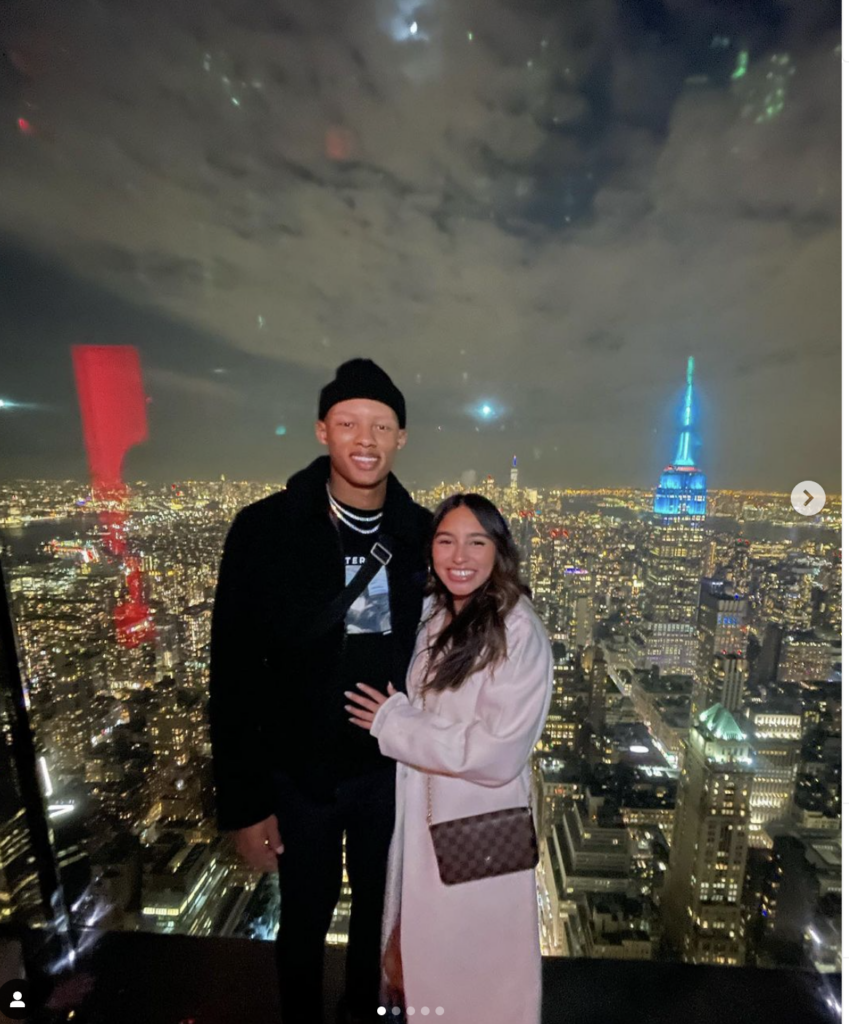 The girlfriend of Joshua Dobbs, Jocelyn, has significant ties to the NFL. She participated in the Women's Careers in Football Forum in February 2020 and served as the executive assistant to the head football coach at the University of Minnesota until 2020.
By June 2021, Jocelyn had joined Team IFA, a comprehensive sports management firm in Minneapolis, in the role of a client relations coordinator.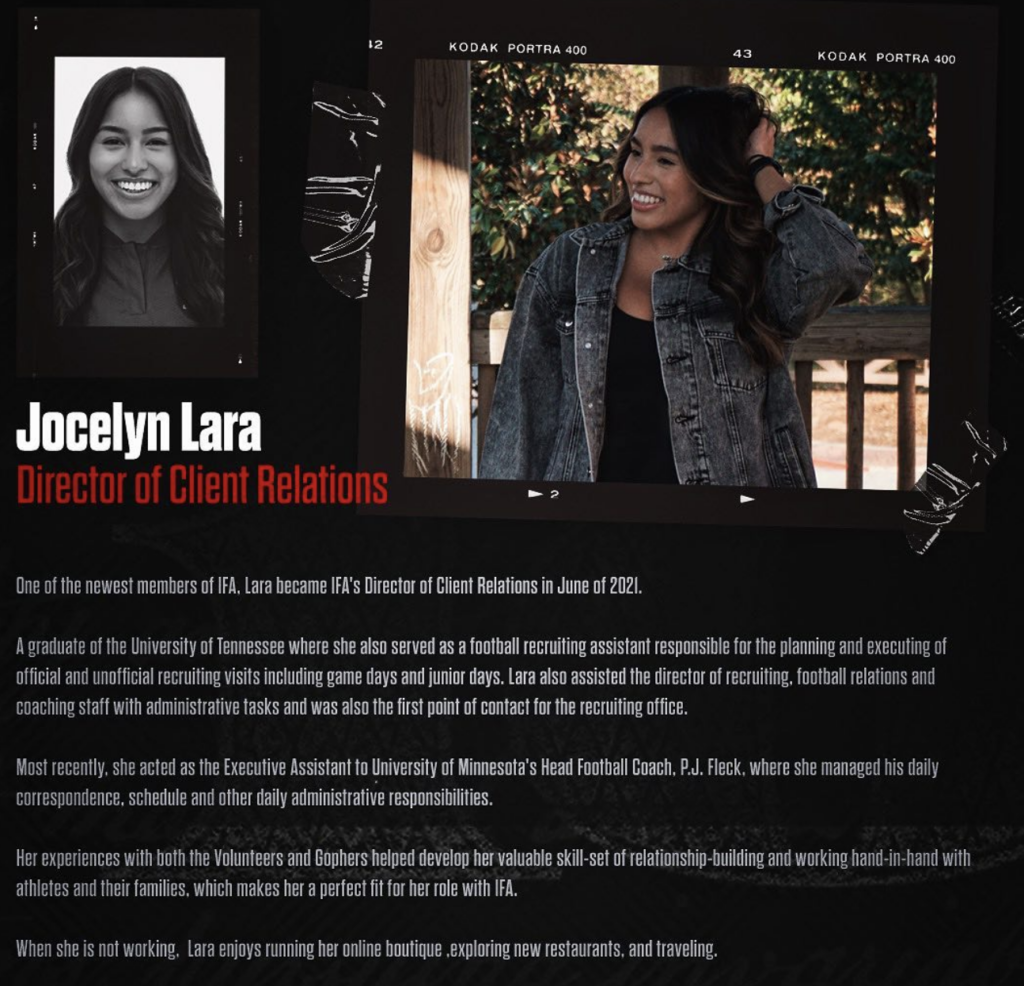 In October, she began her tenure as an account manager with Generation Adidas International in Atlanta.
Jocelyn Lara and Joshua Dobbs' Love Story While it's known that both Lara and Dobbs are graduates of the University of Tennessee, the specifics of when and how their relationship began remain elusive. The couple is notoriously private about their love life and rarely share details on social media.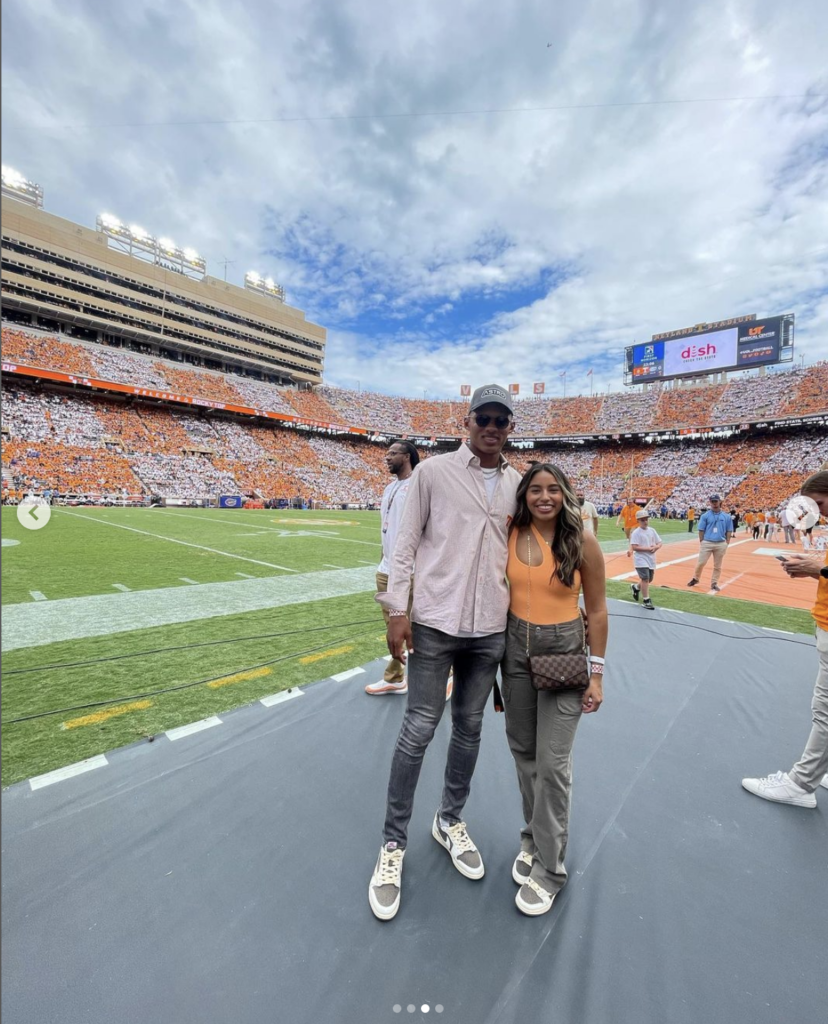 Nonetheless, it is evident that they have been in a relationship since at least 2014.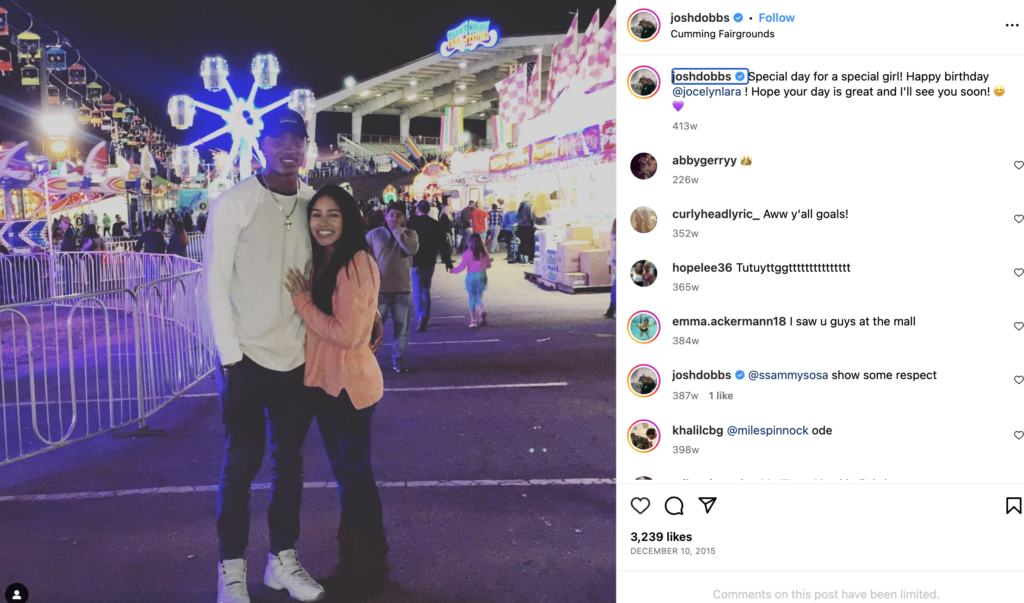 Dobbs posted his first public display of affection photo with Lara for her birthday at Fairgrounds, but a mutual acquaintance posted a photos of Josh and Jocelyn in November 2014.
Josh Dobbs Parents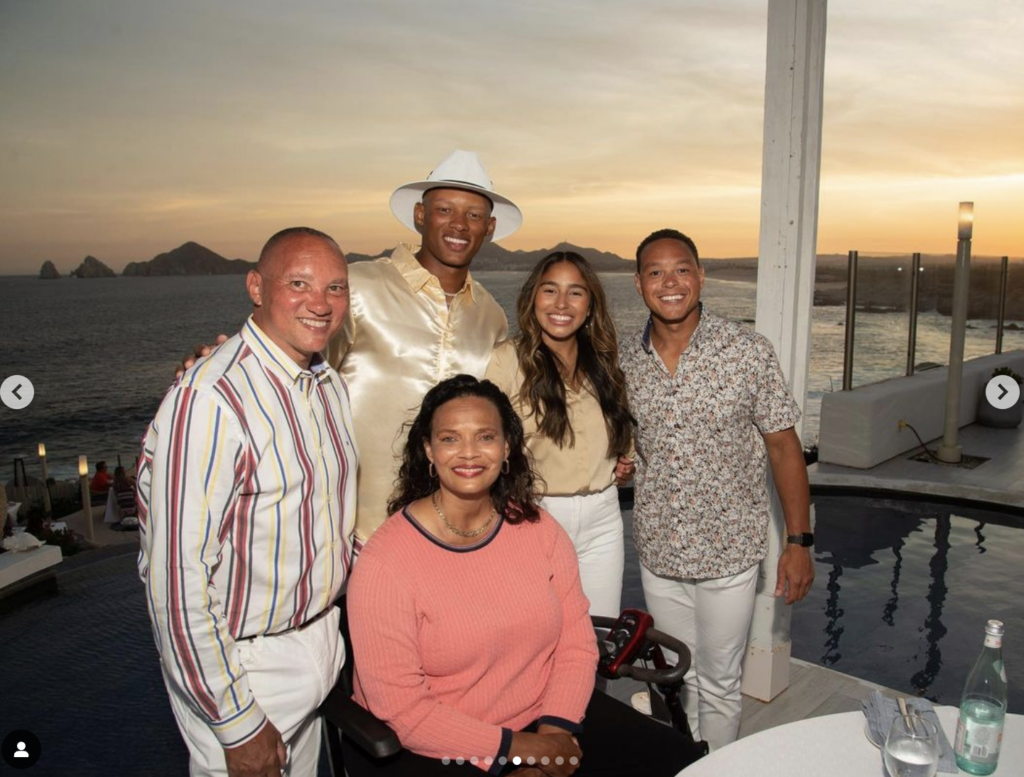 6'3 Josh Dobbs was born in Alpharetta, Georgia, on January 26, 1995, he is the only child born to Robert Dobbs and Stephanie Dobbs.
Robert Dobbs
Josh Dobbs' father, Robert, was born Robert K. Dobbs. He graduated with a master of business administration, banking, corporate, finance, and securities law from the University of Mississippi.
Robert Dobbs is the Chief Financial Officer at Undisclosed, a prominent firm offering financial solutions to small and medium-sized enterprises, he is responsible for all facets of financial forecasting, scrutiny, reporting, and risk regulation. His career spans over 15 years in the field of commercial banking and lending.
Stephanie Dobbs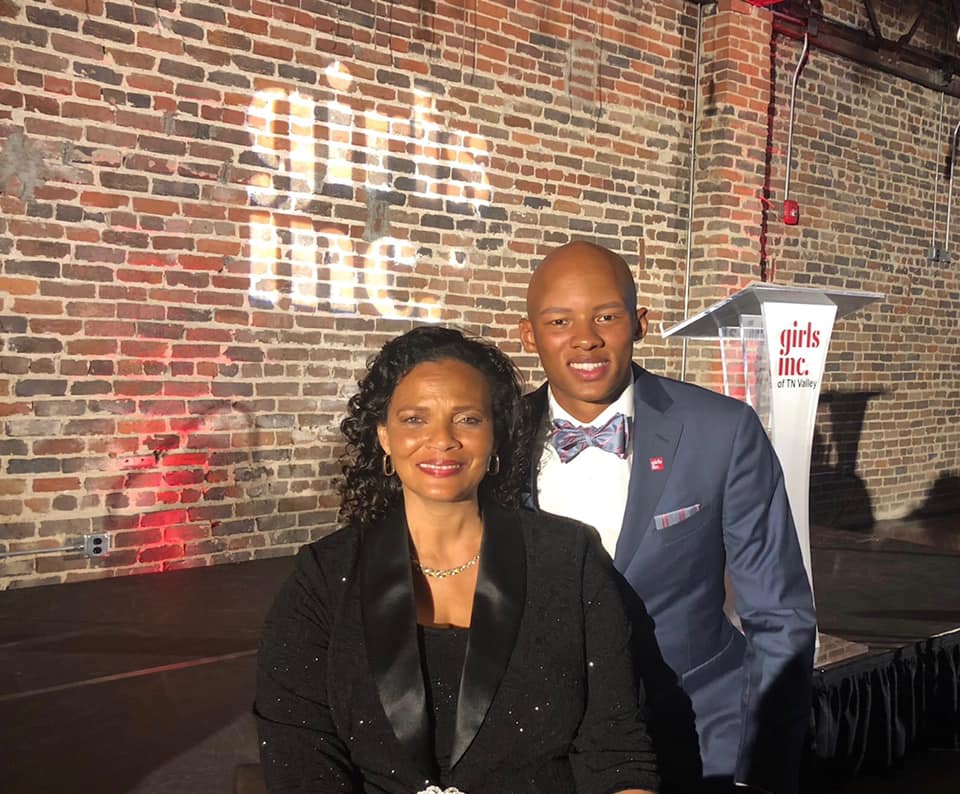 Josh Dobbs' mother, Stephanie Dobbs, was born as Stephanie Y. Tolbert on August 31, 1965. For many years, she served as a regional manager in the corporate human resources department of UPS (United Parcel Service). Mrs. Dobbs suffers from an autoimmune disease which has necessitated the use of a wheelchair since Josh was five years old.
"My mom's been in a wheelchair since I was five. She has an autoimmune disease that's caused her to be in a wheelchair, but she's one of the most successful people I know. It hasn't stopped her. Her daily mindset, the little things that we take for granted or we might perceive as adversity we go through, it really doesn't touch what she goes through on a daily basis. So I just always have a positive mindset because I know any given day could always be a lot worse."

"She was head of HR at (a company). Worked her way up in the company. She's the strongest person I know, and the most strong-minded person I know. When she was really successful in the company, that's when she was going through a lot of her illness but she never let that slow her down."
Josh Dobbs College
Dobbs was a student at Wesleyan School before moving on to Alpharetta High School. During his senior year playing for the Alpharetta Raiders football team, he achieved 3,625 passing yards and scored 29 touchdowns. Dobbs was rated a three-star recruit by Rivals.com and a four-star recruit by Scout.com. Initially, he pledged to play college football at Arizona State University, but in February 2013, he switched his commitment to the University of Tennessee.
Freshman Year
In his freshman year at the University of Tennessee in 2013, Dobbs played in five games and started four after the original starter, Justin Worley, was injured. Despite some losses, Dobbs demonstrated promise, throwing his first two career touchdown passes and scoring a 40-yard rushing touchdown. For the season, he completed 72 of 121 passes for 695 yards with two touchdowns.
Sophomore Year
In the 2014 season, Dobbs competed with Worley and Nathan Peterman to be Tennessee's starting quarterback. Dobbs took over in November after Worley was injured and delivered standout performances, particularly against South Carolina where he had 301 passing yards, two passing touchdowns, 166 rushing yards, and three rushing touchdowns. He helped Tennessee reach their first bowl game since 2010 and was named the 2015 TaxSlayer Bowl MVP. For the season, Dobbs threw for 1,206 yards with nine touchdowns and rushed for 469 yards and eight touchdowns in just six games, earning him two Offensive Player of the Week honors from the Southeastern Conference.
Junior Year
In the 2015 season, Joshua Dobbs distinguished himself as a standout quarterback for the University of Tennessee. Starting all 13 games, he threw for 2,291 yards and accomplished 15 touchdowns with only five interceptions. His performance put him in an elite group of SEC players, alongside Johnny Manziel and Tim Tebow, who have both passed for 300 yards and rushed for 100 yards in a single game. Under his leadership, the Vols averaged 34.2 points per game and 424 yards of total offense over 19 starts, dating back to 2013.
Dobbs demonstrated remarkable rushing ability, breaking a school record with 671 rushing yards and 11 rushing touchdowns in a single season, surpassing the previous record set by Jimmy Streater in 1978. He led the Vols to their second consecutive bowl championship with a win over Northwestern in the Outback Bowl, accounting for 214 yards and two touchdowns. His outstanding performance throughout the season earned him various accolades, including the prestigious Peyton Manning Leadership Award at the 2015 Orange and White Game.
Senior Year
Joshua Dobbs concluded his college football career at the University of Tennessee with a 23-12 record as a starting quarterback, tying for the fifth-most wins in the school's history. He set multiple records, including the highest career rushing yards (2,160) and touchdowns (32) by a quarterback, and his total offense of 9,360 yards is the third-highest in program history. Notably, Dobbs led Tennessee to three consecutive bowl victories, setting and tying several records in the process.
In his final season, Dobbs was named Walter Camp National Offensive Player of the Week and Manning Award Quarterback of the Week twice. He set a career-high with 31 completions against Vanderbilt and achieved a career-high 398 passing yards against Texas A&M, leading Tennessee to one of their highest offensive yard totals in program history. His performance throughout his career placed him among the top quarterbacks in SEC history.
Josh Dobbs NFL Career
April 29, 2017: Josh Dobbs was picked by the Pittsburgh Steelers in the fourth round (135th overall) of the 2017 NFL Draft.
May 22, 2017: Dobbs signs a four-year contract with the Pittsburgh Steelers, worth $2.99 million.
August 9, 2017: Dobbs is named the starting quarterback for the Steelers' preseason opener against the New York Giants.
2017 Season: Dobbs spends his rookie season as a backup to starting quarterback Ben Roethlisberger and second-string quarterback Landry Jones.
October 7, 2018: Dobbs makes his regular-season NFL debut in a game against the Atlanta Falcons, where he kneeled down for a loss of 3 yards on the final play.
November 4, 2018: During a game against the Baltimore Ravens, Dobbs steps in for an injured Roethlisberger and completes a 22-yard pass to JuJu Smith-Schuster.
Week 14, 2018: Dobbs replaces an injured Roethlisberger during a game against the Oakland Raiders. He completed 4 out of 9 passes for 24 yards and threw one interception in a 24-21 loss.
2018 Season Summary: Dobbs appeared in five games throughout the season, completing 6 out of 12 passes for a total of 43 yards and one interception.
September 9, 2019: Josh Dobbs was traded to the Jacksonville Jaguars in exchange for a fifth-round pick in the 2020 NFL Draft.
During his time in Jacksonville, Dobbs interned at NASA's Kennedy Space Center.
September 5, 2020: The Jaguars waived Dobbs.
September 6, 2020: The Pittsburgh Steelers claimed Dobbs off waivers.
April 19, 2021: Dobbs re-signed with the Steelers on a one-year contract.
August 31, 2021: Dobbs was placed on injured reserve.
April 9, 2022: Dobbs signed a one-year, $1 million contract with the Cleveland Browns.
November 28, 2022: The Browns waived Dobbs after Deshaun Watson returned from suspension.
December 5, 2022: Dobbs was signed to the Detroit Lions practice squad.
December 21, 2022: The Tennessee Titans signed Dobbs off the Lions practice squad.
December 29, 2022: Dobbs was named the starter for the Titans Week 17 game against the Dallas Cowboys. In his first NFL start, he completed 20 out of 39 passes for 232 yards, including his first career touchdown pass, and threw one interception.
January 2, 2023: Titans head coach Mike Vrabel announced that Dobbs would start the Week 18 game against the Jacksonville Jaguars. Despite leading for most of the game, the Titans lost 20-16, missing out on a playoff spot.
March 23, 2023: Dobbs signed with the Cleveland Browns.
August 24, 2023: Dobbs was traded to the Arizona Cardinals along with a seventh-round pick in the 2024 NFL Draft.
September 24, 2023: Dobbs led the Cardinals to their first win of the season against the Dallas Cowboys.
October 31, 2023: Dobbs was traded to the Minnesota Vikings along with a conditional seventh-round pick in exchange for a sixth-round pick.
November 5, 2023: Dobbs replaced Jaren Hall in a game against the Atlanta Falcons due to Hall's concussion. He threw for 158 yards and scored three total touchdowns, becoming the first quarterback in NFL history to score three touchdowns in consecutive games for different teams.
Josh Dobbs Contract and Salary
On March 20, 2023, Josh Dobbs signed a one-year, $2 million contract with the Cleveland Browns. The deal included a $500,000 signing bonus and an annual salary of $2 million.