Holly Herbert
Meet Mrs. Holly Herbert! She is the beautiful and beloved mother of football quarterback Justin Herbert; her 6'6″ son was played for the Oregon Ducks at the University of Oregon, from where he studied general science.
Prior to committing to the University of Oregon on October 9, 2015, Justin attended Sheldon High School in Eugene, Oregon. In addition to the University of Oregon, Justin received scholarships offers from Northern Arizona, Nevada, Portland State, and Montana State.
Justin won The William V. Campbell Trophy and Offensive MVP Award his senior year, led his team to a 12-2 when they won the Rose Bowl. His college stats are 95 passing touchdowns, 10. 541 yards, 13 rushing touchdowns.
Justin's wonderful momma was born Holly Lyn Schwab on October 8, 1970, to Rick and Kelli Schwab, also proud parents of Holly's sister Jamilyn Granston and brother Jason Tyler Schwab, who died of renal failure at the age of 38, on February 20, 2013.
Her father, Rick aka Schwabby played as a wide receiver at the University of Oregon, he later became the coach at Sheldon High and subsequently head football coach at Churchill High School and Marist High School after that.
After he retired from coaching he was Human Resource Director at Timber Products. Mr. Schwab died from complications from a stroke on January 22, 2018, he was 75.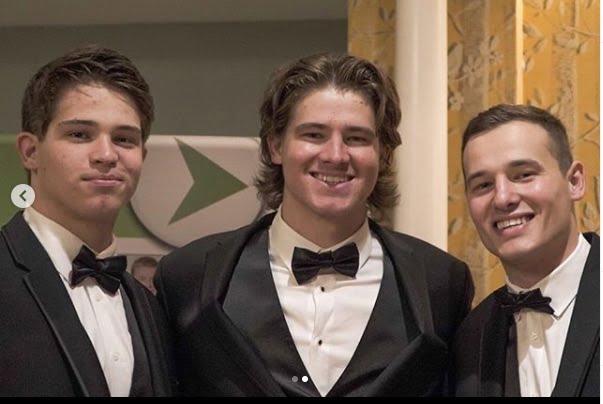 Holly and Mark Herbert have three sons, Mitchell  (b. 1996)who played football at Montana State, Justin, and Patrick who is a tight end at the University of Oregon
Holly's father-in-law Roger Herbert ran track at Oregon State while her husband Mark ran.  track and played football at Montana.