Kaimana Pa'aluhi
Hawaiian Kaimana Paaluhi from Oahu, is the wife of MMA fighter Max Holloway. Her hubby of three years is one of the hottest fighters in the featherweight division, this Saturday he will face Cole miller in UFC Fight night 60!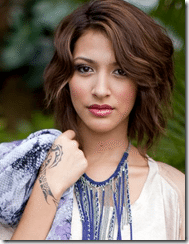 Kaimana is a model and former child actress.
According to an article she was chosen to play the young Princess Kaiulani, at the time she was only 12, and was described by the writer as "passionate, lovely and haunting."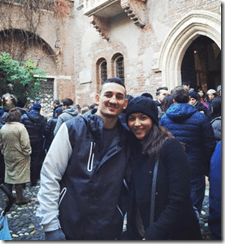 Kaimana and Max have been together for years and she became Mrs. Paaluhi in 2012. The couple are also parents to an adorable baby boy.
Kaimana has a profile on Model Mayhem where she says: My nationalities are, Hawaiian, Portuguese, Samoan, German, and Irish. I have been working at this dream for about 5 years now. Ever since I've seen the Victoria Secret annual fashion show, I knew that this is the career that I've wanted to do! With that noted, I'm willing to do TASTEFUL bathing suit shoots.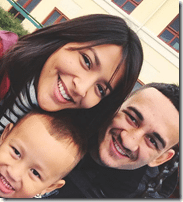 She was signed to Wilhelmina Hawai'i Modeling Agency at 16. You can see more photos of her here.