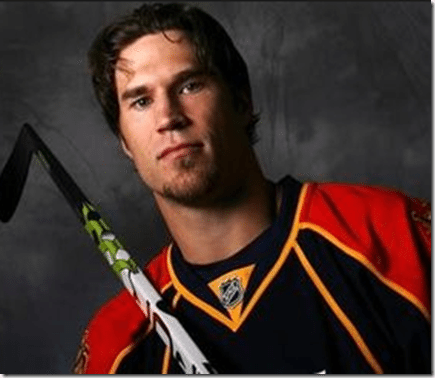 We are saddened by the news of NHL defenseman Steve Montador's death on Sunday. Montador who was aged 35, was found unresponsive in his home around 2 a.m. by a friend.
Steve was a former NHL defenseman who last played for the Chicago Blackhawks in 2011-12. Montador made headlines in 2012 after he became one of the players suing the NHL over concussions.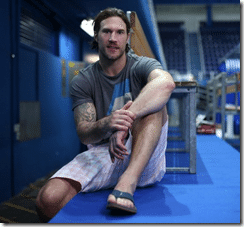 The Canadian native who was undrafted after playing five seasons in the Ontario Hockey League, signed with the Calgary Flames in April 2000. He won the Calder Cup with the Saint John Flames in his rookie season.
During his career Steve played for the Flames, the Panthers, the Anaheim Ducks, the Boston Bruins, the Buffalo Sabres and the Chicago Blackhawks. He suffered multiple concussions throughout his career.
Montador was pronounced dead within half an hour after found unconscious, no family statements have been made, however we know that Steve Montador was living with his girlfriend, who was heavily  pregnant with their first child.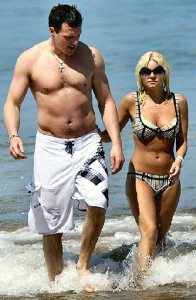 It was reported that Montador's girlfriend was the one who found him at their home, she gave birth to a healthy boy four days after his tragic death.