Meet pretty hairstylist JJ Meyer, the girlfriend of MMA fighter Brandon Thatch! Her 29-year-old boyfriend who competes in the welterweight division has an exciting weekend ahead, as he gets ready to face former UFC lightweight champion Benson Henderson.
Last year Meyer's guy was force to miss out on all the fighting fun but in a recent interview the Colorado native said he is happy to be healthy and that he won't have to seat on his couch no more! Now, on to more prettier things!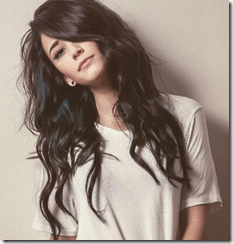 According to her page's bio, JJ has been in the industry for almost a decade.
"She loves to create fun and funky new styles! She is a color wizard with vibrant colors such as greens, blues, purples, reds and oranges. If a more classic style is your look, JJ can create perplexingly natural-looking highlights and a haircut that will leave you ready to parade the streets of London or New York."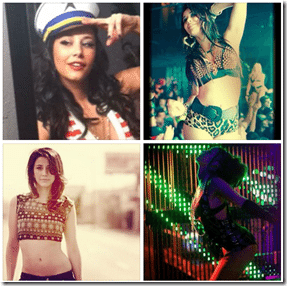 Her portfolio/skill set includes from a formal up doe to traditional color and highlights, men's cuts, sassy mohawks, leopard print and colors galore. She attended Metropolitan State College of Denver.

Judging by her social media photos, she's also some kind of part time model or aspiring to become one.
Meyer will sure be supporting her man's return, do you think he has a shot? Don't miss Saturday's bout of UFC Fight Night 60.
Photo Credit: Ferdinand Villadiego.