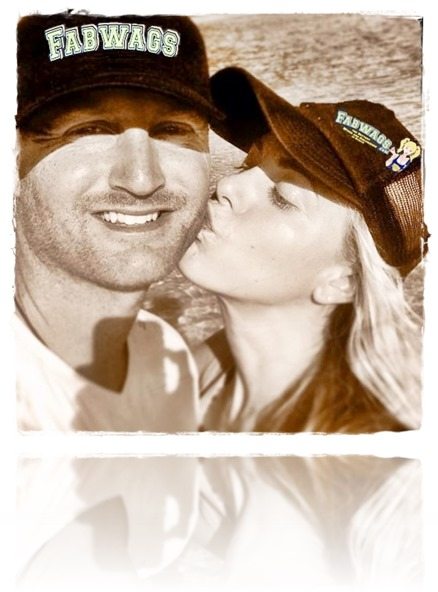 What a better way to ask your girlfriend to marry you than by making a dolphin popped the question for you? no way!!! oh yes, that was the way Ray pitcher Alex Cobb proposed to his girlfriend Kelly Reynolds.
It was exactly that the dolphin asked Cobb's fiancée to marry him, he used a little help from the dolphin to pop the question. Alex Cobb and his leggy girlfriend Kelly Reynolds went  for a swim with some adorable bottlenose dolphins at Discovery Cove in Orlando, Alex who has the whole thing planned, had a buoy made that read "Kelly, will you marry Me?"
The dolphin had the buoy inside his mouth when he approached Kelly who took the buoy, it took her a second to realize what her eyes were seeing.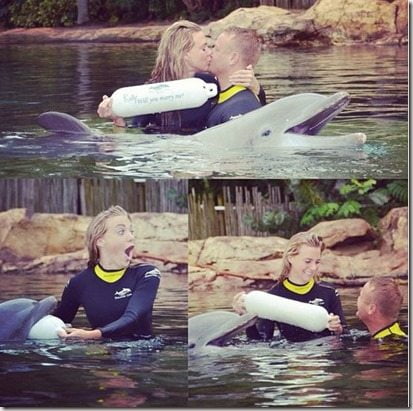 What???? she said before she burst into tears of pure joy! they hugged, kissed as Kelly said yes first just by nodding, and then she managed to hold her excitement to said Yeah!!!
After they went out, got dry Alex got on one knee and put a ring on her finger, and yes, Kelly was still crying, who wouldn't be even I am right now! you must see the video below, but before let me tell you a few things about the future Mrs. Kelly Reynolds Cobb!!
26-year-old Alex Cobb from Boston Massachusetts made his MLB debut with the Tampa Bay Rays on May 1, 1987, Cobb a versatile pitcher who throws  four pitchers a splitter in the mid 80s, two-seam fastball averaging about 90 mph, four-seam fastball and,  a curveball in the upper 70s; has been dating Kelly for a while now.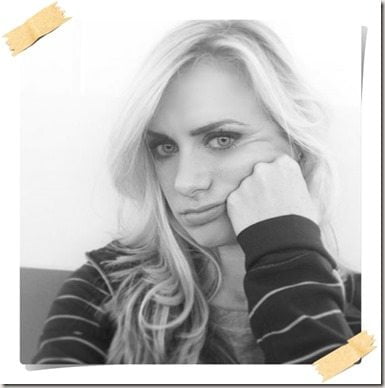 Kelly Reynolds from Montgomery, Alabama is one  of two daughters born to Mrs. Paula G. Reynolds 9nee. Radford) and John Y. Reynolds, 64, Kelly's sister is Kelsey,26, who FYI got engaged to her beloved boyfriend John Haier last year. Wow! Reynolds two weddings!!!!
Kelly's beautiful mom Paula an University of Alabama graduate is a tax analyst at the State of Alabama Department of Industrial Relations. Kelly graduated from the University of Alabama, She is currently residing in Florida.
I should mention Kelly is a gifted painter, we sure love her art pieces!!!
Follow Alex Cobb's fiancee Kelly Reynolds on Twitter here