Abigail Ratchford
Abigail Ratchford is the hot model who is apparently in a relationship with NBA player, Klay Thompson. The lady couldn't help herself but to gush about her great 'night sleep' in a recent tweet.
Ratchford also posted a photo of Klay Thompson's dog –which sent users into a frenzy of speculation. Though neither has confirmed the exact status of their relationship is obvious something is going on. Was Abigail's tweet her way to push Thompson to come forward?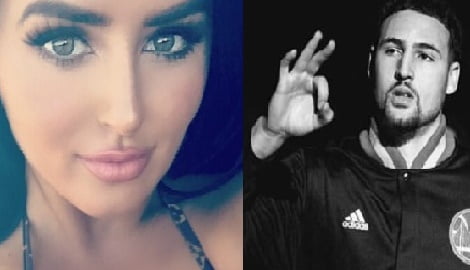 However, during an interview with The Post, the black-haired beauty said "My manager was right that I shouldn't put [my relationship] out there. … It's never a good business move" "You kind of have to pretend you're single, just so [your fans] can have the fantasy of having a chance with you."
Meaning perhaps, she isn't planning to reveal who's the guy holding her heart.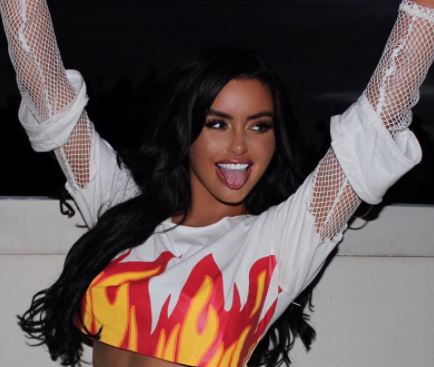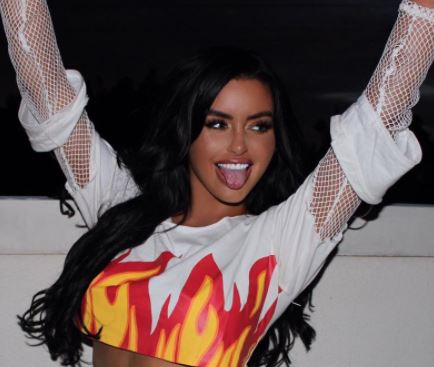 Abigail Ratchford was born February 12, 1992. The Pennsylvania native is the fifth of seven children born to an attorney father and a mother who runs a local child care program. Her siblings include Jason and Isabelle Ratchford.
Abigail attended Catholic grade school and Catholic high school. She left her college studies at Jesuit University to pursue her modeling career full time.
The stunning model and actress gained attention after posting photos of a photoshoot to her Facebook fan page. Since then, she has been featured multiple times on the Sports Illustrated website. She describes herself as a swimsuit and lingerie model. She walked the runway for designers such as Michael Costello in LA Fashion Week. According to her website, the bombshell has also been featured in Esquire and Playboy.
As an actress, you may have seen her on NBC's Parks and Recreation. She also auditioned for a Maxim TV show, Wild On on E! and Modern Family.
Miss Ratchford currently resides in Los Angeles and is very active on social media where she has nearly 8 million followers.
As for her love life, she was romantically linked to Jamie Iovine back in 2014.
Would you like Abigail Ratchford and Klay Thompson as a couple?