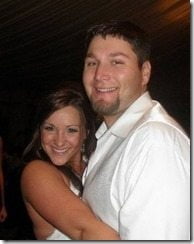 Meet bubbly and beautiful Lauren Grill, she is the softballer wife of St. Louis Cardinals pitcher Lance Lynn!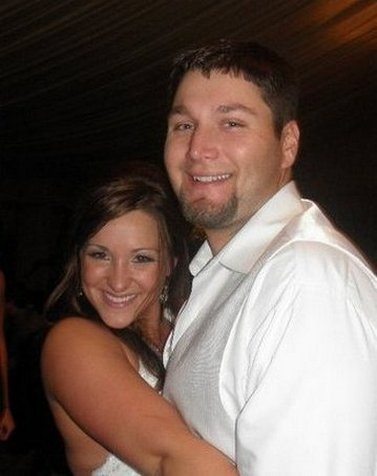 Lauren Elizabeth Grill was born May 9, 1988 she is the daughter of Dave and Kellie Grill. She attended Tulatin High School at her hometown of Tualatin, Ore. A journalism major she might be married to one of the most consistent pitchers in the National League but Lauren is a a former Ole Miss standout!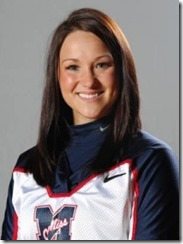 Meaning she has some serious skills in softball! She became the first player in school history to earn first team All-America honors after she was selected by the National Fastpitch Coaches' Association in 2008; named second team All-SEC in 2009, is the Ole Miss career leader in batting average, slugging and on-base percentage, she ranked second all-time in home runs and fourth in RBI.
She made the Chancellor's Honor Roll in Spring 2009 and UMAA Honor Roll in Fall 2009. But her story with the sport goes back to her early years. Lauren played in the Little League World Series as a 12-year-old, helping her team to a second-place finish.
She comes from a talented sports family line, her father and grandfather played football at Lewis & Clark College.
In 2006 during her senior year, Lauren Grill was Oregon's Class 4A player of the year. The University of Mississippi's website, olemisssports.com says Grill holds career records for the school in hits, runs, RBI, walks, total bases, batting average, on-base and slugging percentage.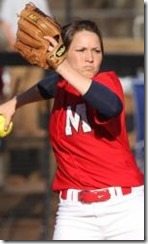 The former softball star Lauren married Michael Lance Lynn in November 13, 2010. The couple call Wilsonville their home base, they bought a house in the area to be near Lauren's family.
Lauren met her hubby while both attended University of Mississippi, she was a softball player for the Rebels while her Brownsburg, Ind., man played baseball.
Her hubby was drafted to the Cardinals in 2008 and made his Major League pitching debut in June. The now wife of nearly three years has had his back and been by his ide 100%. She gives him the old underhand softball toss to the back when he comes home after a bad performance.
Lauren and hubby welcomed daughter Mia Lynn into the world during last year's Spring Training so now she is a full time mommy.
Some other details we know about the 25-year-old former softballer include her favorite TV show is `The Nanny', favorite food is pizza, favorite movie is 'Father of the Bride' and according to her there is no one else better when it comes to "voice or accent impersonations".
Find Lauren Lynn's hubby on Facebook here.