Lena Gercke
Lena Gercke is the German fashion model who dated Sami Khedira, the dynamic midfielder with "flawless aerial ability" who once played for Real Madrid and honestly also for his great German looks! And she, you just have to take a glimpse at her to notice she is a complete knock out! The couple has been dating since May 2011.
Lena Gercke was born Lena Johanna Gercke February 29, 1988 in Marburg, Hesse, Germany she has found her way into T.V hosting and of course thanks to her undeniable genes a well rounded fashion model!
Lena attended the Liebfrauenschule Cloppenburg a roman Roman Catholic gymnasium graduating in 2007. Gercke who was always attracted to modeling landed a casting call for fast food chain Burger King in 2004 and in 2006 she she attended a casting call for Germany's Next Topmodel hosted by Heidi Klum. She became the winner and her stardom took off!
Lena Gercke received an advertising contract with the fashion label OuiSet, a modeling contract with IMG Models in Paris, the cover shoot for the June 2006 issue of German Cosmopolitan and an advertising contract with Microsoft for Windows Live. She also appeared in magazines such as the American issues of Cosmopolitan, Sports Week, Glamour and on the cover of French Votre Beauté. She was featured in print campaigns of H&M, Mexx and Geox. In 2010 she walked on New York Fashion Week for the Spring season of Custo Barcelona.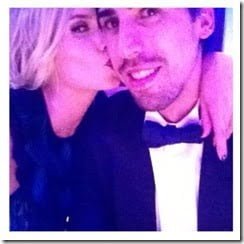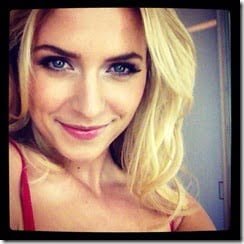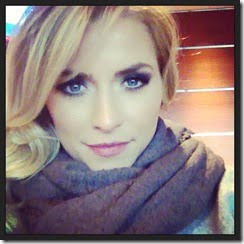 The 25 year old has had a noticeable short career as a T.V host mainly associated to the Next top model shows.
The couple who met through acquaintances instantly hit it off! They have such a strong connection that caused moral mayhem when they posed for the cover of GQ magazine as Khedira posed with her in a tuxedo while she was stark-naked, with his hands covering her breasts!
Known as the "German Beckhams" the couple sure seems to enjoy each other and are having a great time but when asked during an interview about their plans for the future the couple said:
Sami: We've been together for a year and everything is wonderful.
Lena: We're young, we're happy to have each other. Plans are unnecessary.
After that it was reported the couple will tie the knot after the championships were over but we are still waiting on that, we also have to remember they have pretty busy schedules, the 5 ft 10 blue eye beauty splits her time between NY and Berlin but now Madrid might as well be her second home since she spends most of her time there to be close to her man.
She definitely is the one to overshadow the rest of the flock of WAGS! wouldn't t you think!
UPDATE!
Sami Khedira and Lena announced their split in July 2015, they dated for four years, two of those they were engaged. It was reported that Lena moved on, the lucky guy is Kilian Müller-Wohlfahrt, 35, the son of Bayern Munich's doctor Hans-Wilhelm Müller-Wohlfahrt. Lena later confirmed the relationship. Khedira remains single.
You can follow the German beauty on twitter here. And see more pictures of her here. And! see her on Facebook here.