Ludymila Miranda
Ludymila Miranda is the beautiful and young wife of Wendell Lira the Brazilian soccer player who is currently a striker for the Brazilian soccer club Vila Nova and who beat Lionel Messi at the 2015 FIFA Puskas Award at the Ballon d'Or awards in Zurich.
Wendell Lira born Wendell Silvia Lira on January 7, 1989 in Goiania, Brazil made his professional debut  for Goias in May, 20007, he was send on a loan to Fortaleza soccer team in 2010and played with Goianesia in 2012, Lira also had a spell with Atletico Sorocaba, Novo Horizonte, URT and Anapolina in 2014. He joined Vila Nova in 2015.
When Wendell Lira found out his goal against Atlético-GO made him one of the finalist for the 2015 FIFA Puskas Award, he knew the person needed by his side was his beautiful wife Ludymila miranda, so why don't we tell you what we know about this stunning soccer Wag!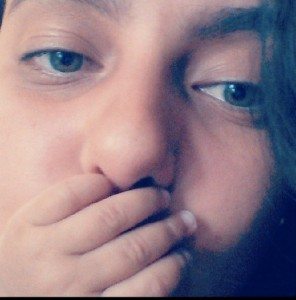 Pin
Ludymila Miranda was born in Goiania, Brazil, she attended at the Colegio Estatual Carlos Alberto de Deus and got married to Wendell on December 10, 2010. Ludymila gave birth to their daughter Marcela in May, 2013. Ludymila is expecting their second child!
Tem sido uma grande experiência e honra conhecer uma mulher bonita e inteligente como Ludymila hoje
More photos of Ludymila Miranda below!