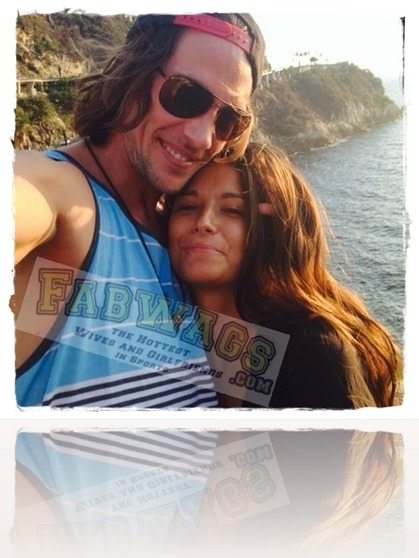 Rory Bushfield lost her beloved wife wife freestyle skier Sarah Burke in January, 2010, nearly two years before they got married. Rory also a skier became the winner of the first season of Splash last year, Bushfield will always carry Sarah's memory in his heart, but he is young and kind and very handsome, and decided to open his heart to love again, the lucky girl who won his heart is Argentinean model Macu Estecha Milossevich, want to hear about her?
What kind of name is Macu? I understand she is a Latin WAG but still Macu is very rare, right? It sure is, but Macu is not Rory Bushfield's girlfriend name, but a nickname, well more like short for her real name Macarena, and this stunning, tanned WAG is un-be-lie-va-ble!!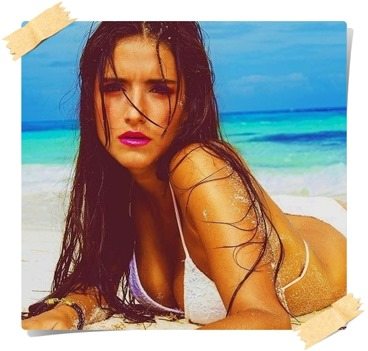 23-year-old Macarena Estecha Milossevich was born on February 1st, 1991 in Buenos Aires, Argentina, Macarena or Macu has two brothers Nicolas  and Peter and one sister Rochii, 14. Macu's mom Silvina is stunning, I see where she get her good looks from.
5'4" Macu Milossevich currently lives in Distrito Federal, Mexico, she works as a  model and a hostess. Her measurements are 35 bust, 25 waist and 94 hips. Macu is one of the beautiful models with Annette Agencia de Modelos, Mexico Model Management.
Macu Milossevich and Rory Bushfield have been dating since May, 2013. We are definitely happy to see him happy!!!
You can find Rory's girl Macu on Twitter here, Facebook here, Google + here and Instagram here.