BreAnne LaFleur
BreAnne LaFleur is the pretty wife of former football player Matt LaFleur; her husband is the current head coach for the Green Bay Packers, prior to joining Green Bay in 2019, following Mike McCarthy's firing Matt was the Offensive Coordinator for the Titans and Los Angeles Rams.
Matt LaFleur Parents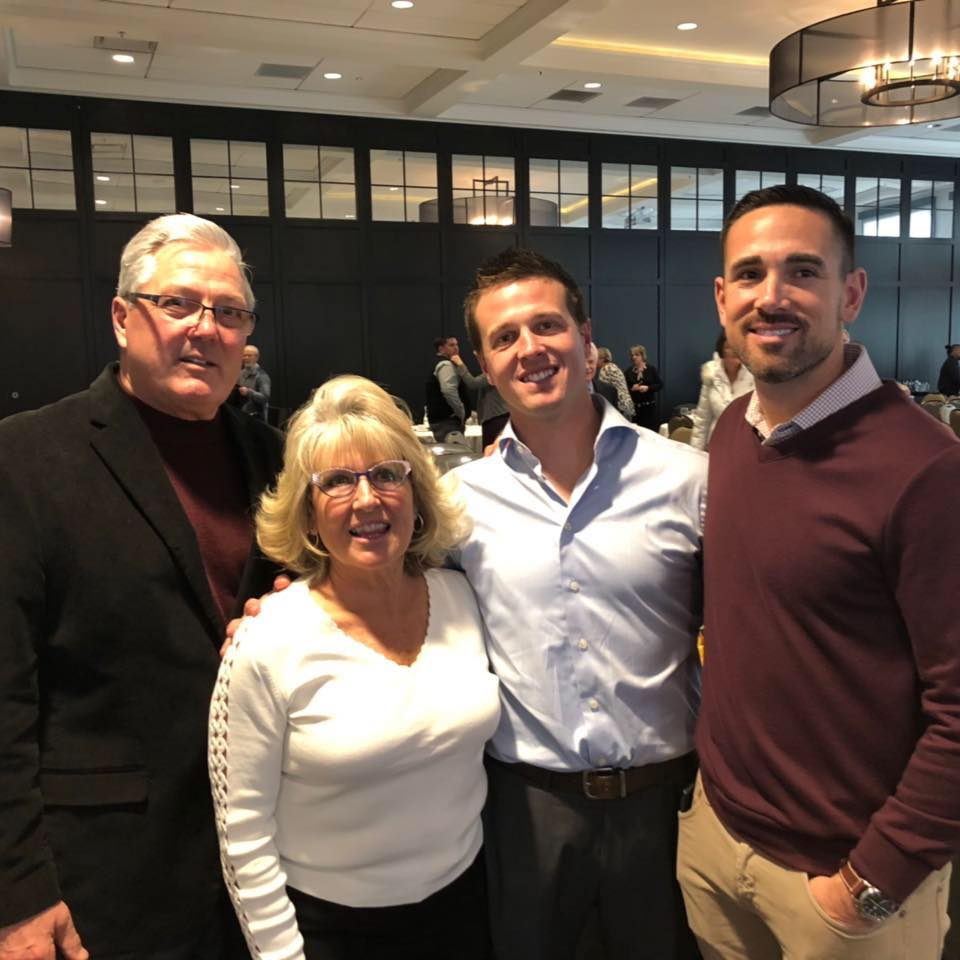 Coach LaFleur was born Matthew LaFleur on November 3, 1979, in Mount Pleasant, Michigan. he is the eldest of two sons of Denny and Kristi LaFleur. Mr.LaFleur is a teacher and coach at Mot. pleasant Public Schools, he graduated with a Bachelor's degree in education from Central Michigan University in 1975.
His momma Kristi LaFleur the daughter of former Kalamazoo Loy Norrix's football team is a former competitive cheer coach is also a teacher at Mt. Pleasant Public School.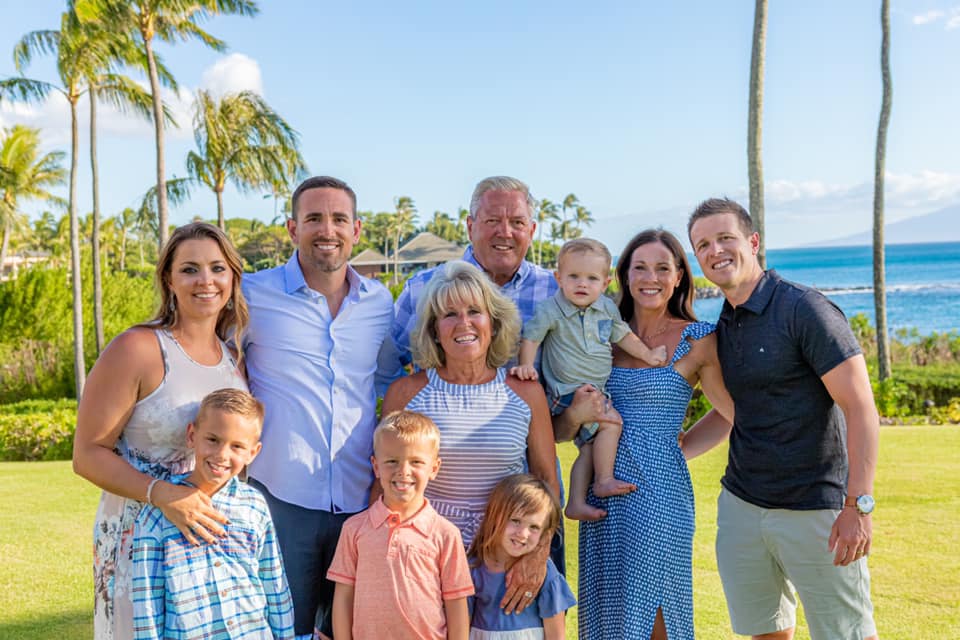 Matt LaFleur brother Mike LaFleur
As previously noted, Matt has a younger brother, Mike LaFleur (b. 1987), he is the offensive coordinator for the New York Jets and former wide receiver coach and passing game coordinator for the San Francisco 49ers.
Prior to joining San Francisco Mike LaFleur was an offensive assistant for the Atlanta Falcons and offensive intern for the Cleveland Browns; Prior to the NFL, the younger LaFleur was the Offensive coordinator/quarterbacks/wide receivers coach at Davidson, offensive coordinator at Saint Joseph's and offensive assistant at Elmhurst.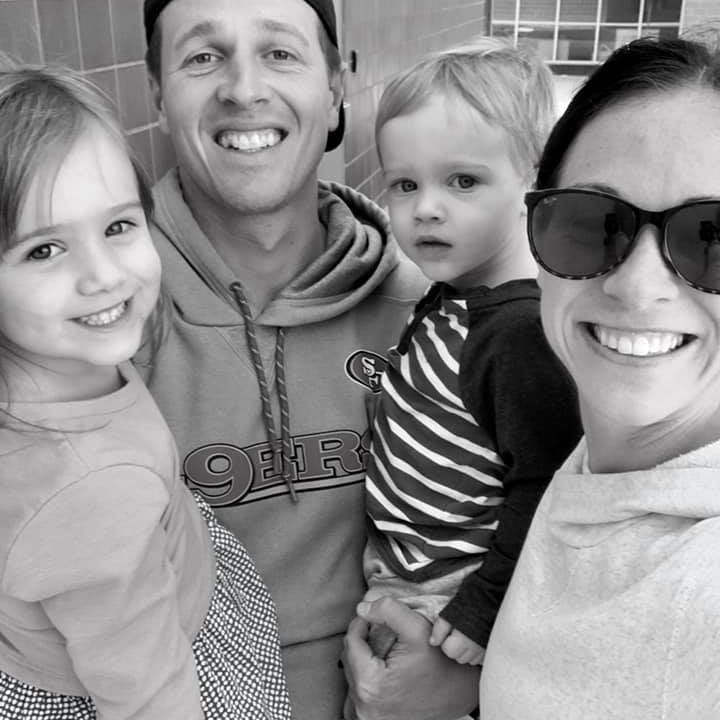 Mika LaFleur and his wife Lauren (nee. Ball) have two beautiful children, a boy, and a girl.
Matt LaFleur High School and College
Before the whole coaching thing, Matt LaFleur was a football wide receiver; first at Mount Pleasant High School and the University of Kalamazoo, before switching to a quarterback at Saginaw Valley State. He also played a backup quarterback for the Omaha
He also played briefly for the National Indoor Football League team the Omaha Beef and the Billings Outlaws, both National Indoor Football League teams.
Matt LaFleur NFL
His first coaching job in the NFL was as an offensive assistant for the Houston Texans in 2008,  not only became a close friend to Kyle Shanahan who was the Texans' offensive coordinator but also served as Houston's assistant for quarterbacks and wide receivers.
Kyle brought Matt along with him to the Washington Redskins, where his father Mike Shanahan was the head coach. LaFleur coached quarterbacks, working closely with Kirk Cousins and Robert Griffin III.
After the Redskins, Matt made a quick return to college football, as quarterbacks coach at the University of Notre Dame; by February 2015, he was back in the NFL as the brand new quarterbacks' coach for the Atlanta Falcons, reuniting with his old pal Kyle Shanahan who was the Falcons' offensive coordinator and his younger bro Mike who was their offensive assistant.
Joined Sean McVay's Los Angeles Rams on February 8, 2017, as offensive coordinator. Matt has worked under McVay while they both coach  for the Washington Football Team
Related: Kevin O'Connell Wife Leah O'Connell
On January 30, 2018, Tennessee Titans Mike Vrabel offered him an offensive coordinator position which he took and enjoyed since he also had the opportunity to call games for the Titans. Following Mike McCarthy's departure from Green Bay; the Packers announced their hired Matt LaFleur as their new head coach on January 8, 2019.
His first game as head coach for the Green Bay Packers was against the Chicago Bears on September 5th, 2015, the Packers defeated the Bears 10-3.
Matt LaFleur Salary and Net Worth
Packers' head coach Matt LaFleur has a $5.5 million annual salary; of the 32 NFL coaches, Matt's salary places in the 25th spot. According to Forbes, LaFleur has an estimated net worth of $7 million
Matt LaFleur Wife
Coach Matt LaFleur's wife BreAnne was born  BreAnne Renee Maak on July 2, 1983, in Michigan; she is one of two daughters born to Jane Marie and Irvin Maak Wener, ages 59 and 60, respectively. BreAnne has one sister Balie Maak now Balie McKenzie, she and her husband Carl McKenzie have three gorgeous kiddos; Balie is the owner of the Luminaire.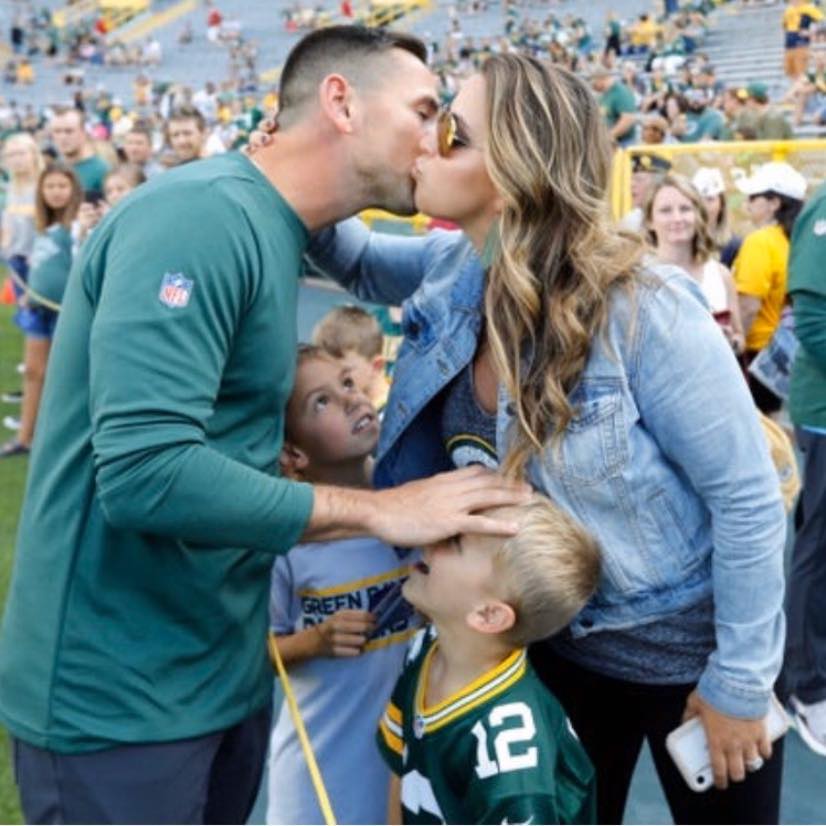 BreAnne LaFleur
BreAnne LaFleur graduated in 2002, from Marcellus High School in Marcellus, Michigan, and in 2006 from Saginaw Valley State with a bachelor's degree in Physical Therapy, in addition to that, she received her  2011 master's degree in science in administration from Central Michigan University ion 2011. She later worked in Ohio selling pharmaceuticals.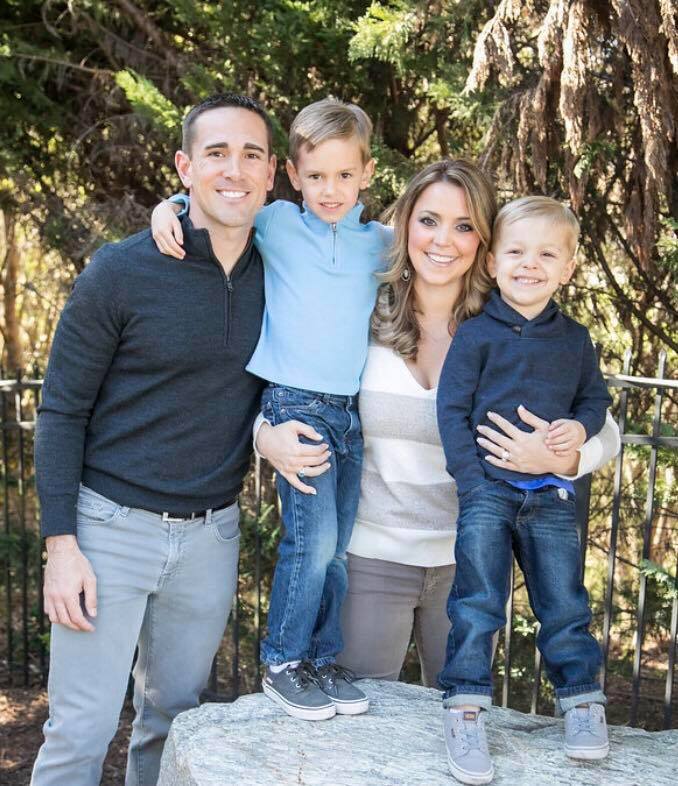 She and Matt met during homecoming in Mount Pleasant while attending Saginaw Valley State. The lovely couple has been married for over a decade and has since welcomed two sons; Luke born in June 2011 and Ty born in August 2013.