Veronika Khomyn
Meet the lovely Veronika Khomyn; this gorgeous young lady is the girlfriend (well actually wife since June 4th, 2022) of the youngest head coach in the NFL, Sean McVay. McVay is the head coach for the Los Angeles Rams.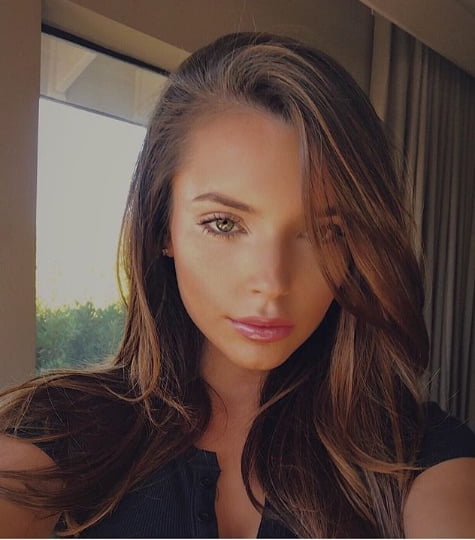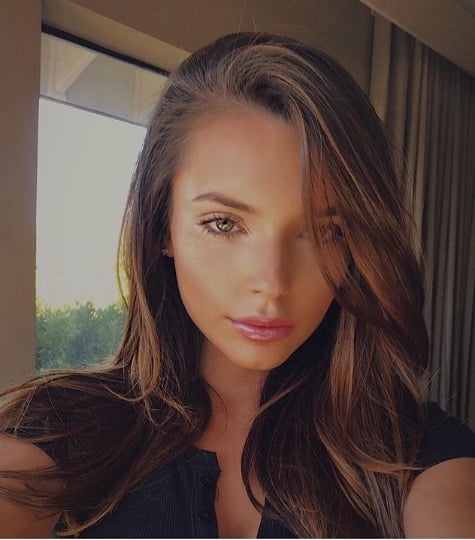 Veronica's stud Sean replaced Jeff Fisher in 2016, therefore becoming the youngest head coach since Art "Pappy" Lewis who took the job in 1938 at 27 years old, according to ESPN Stats & Information.
Sean said in a statement
"I am incredibly honored by this opportunity and I want to start by thanking Mr. [Stan] Kroenke and Kevin Demoff for their faith in me to lead the Los Angeles Rams as head coach. Collectively, we are committed to building a championship caliber team; and I'm excited to start that process and make our fans proud."
Sean McVay

Dayton, Ohio native, Sean McVay was born on January 24, 1986. He attended Marist High School in Brookhaven, Georgia where he played defensive back and quarterback with the War Eagles until he graduated in 2004. Sean finished that chapter becoming Georgia's 4A Offensive Player of the Year; recorded 40 touchdowns; 2,600 rushing yards, 2,500 passing yards, and 18 touchdowns.
Sean subsequently continued playing (wide receiver) at the Miami University in Oxford, Ohio; recorded 312 rushing yards, 39 receptions. He earned Miami's Scholar-Athlete Award in 2007; graduated with a Bachelor of Science in Health and Sports Studies in 2008.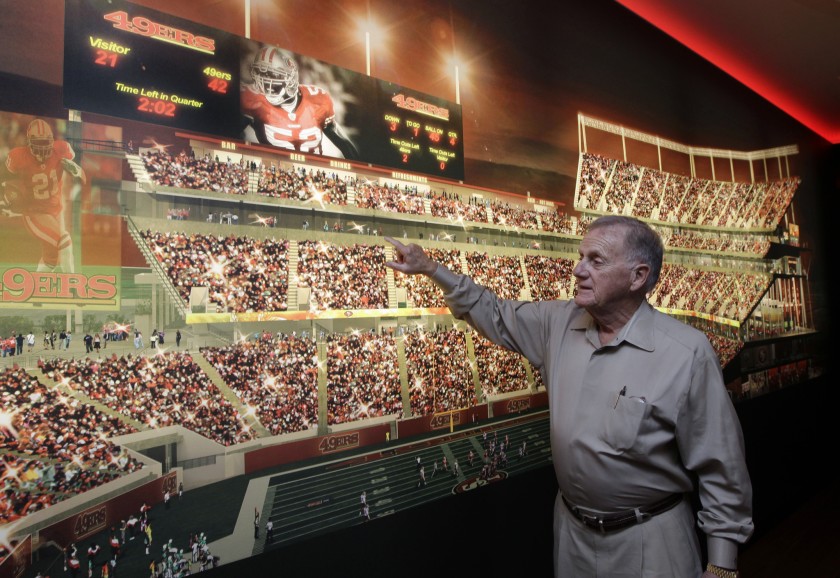 Sean who is the grandson of former San Francisco 49ers exec John McVay began his coaching career as an assistant wide receivers coach for the Tampa Bay Buccaneers in 2008, under coach Jon Gruden. The following year he became the wide receivers coach and quality control coordinator for the Florida Tuskers of the United Football League, under coach Jay Gruden, brother of Jon Gruden, Sean's former boss in Tampa.
He initially joined Washington Football Team formerly known as the Washington Redskins in 2010 as the assistant tight ends coach, then tight ends coach in 2011, under head coach Mike Shanahan, father of  NFL head coach Kyle Shanahan., current head coach for the San Francisco 49ers.
Sean McVay reunited with Jay Gruden, who replaced Shanahan on January 9, 2014, and promoted Sean to offensive coordinator, he left the Washington football Team late in 2016. The Los Angeles Rams announced Sean McVay would become their 28th head coach on January 12, 2017, he was named the Associated Press NFL Coach of the Year his first year with the Los Angeles Rams.
McVay hired Matt LaFleur as offensive coordinator, who previously worked with him in Washington. LaFleur eventually left the Rams in 2018, when he became the offensive coordinator in 2018, and finally, head coach of the Green Bay Packers in 2019.
Who is the Second Youngest Coach in the NFL?
Zac Taylor born on May 10, 1983, head coach for the Cincinnati Bengals is the second-youngest coach in the NFL. L.A. Rams head coach  Sean McVay is the youngest coach in the NFL.
What is The Sean McVay Effect?
The Sean McVay effect is the new tendency of NFL teams to hire young offensive head coaches, instead of more mature defensive coaches. It started with McVay, and now we see more teams with young head coaches; here is the list of the youngest NFL coaches.
Sean McVay (Jan. 24, 1986) Rams.
Zac Taylor (May 10, 1983) Bengals.
Kevin Stefanski (May 8, 1982) Browns
Arthur Smith May 27, 1982) Falcons
Brandon Staley ( Dec. 10, 1982) Chargers
Brian Flores (Feb. 24, 1981) Dolphins
Joe Judge (Dec. 31, 1981) Giants
Nick Sirianni (Jun. 15, 1981) Eagles.
Kyle Shahanan (Dec. 14, 1979) SF 49ers.
Kliff Kingsbury (Aug. 9, 1979) Cardinals.
Robert Saleh (Jan 31, 1979) Jets.
Sean McVay Net Worth
Los Angeles Rams head coach Sean McVay has a net worth estimated at $7 million, according to Celebrity Net Worth. McVay's GF Veronika Khomyn has a net worth estimated at $1 million. Veronika and Sean live in their 4,600 square feet Encino home which he bought for $2.71 million in 2017. The modern 1996 home features six bedrooms, six bathrooms, a pool, panoramic views from several, a floating staircase,  soaking tub and large shower, spacious renovated kitchen. (photos here)
Sean McVay Contract & Salary
Sean McVay's annual salary is $8.5 million. He agreed to a five-year contract extension in July 2019.
"I'm very thankful to be a Ram for many years to come, working with great ownership, people, coaches, and players," McVay told NFL.com. "It's exciting to get camp going and we're ready to roll up our sleeves up and get to work."
Sean McVay Parents
McVay, the son of Tim and Cindy McVay has one brother, Ryan McVay.
Tim McVay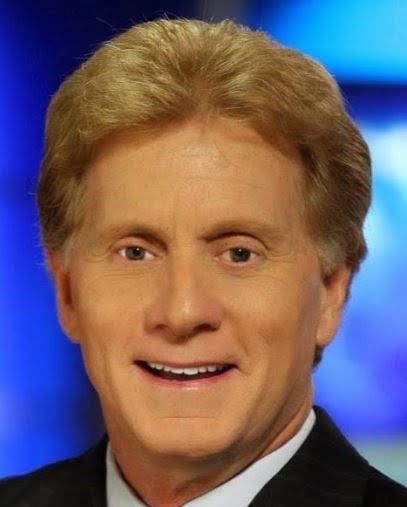 Sean's dad studied at Indiana University is the VP and GM at WSB-TV, according to his LinkedIn.
Tim McVay has spent his entire career with Cox Television beginning at WHIO-TV (CBS) in Dayton as an Account Executive, National Sales Manager, and Local Sales Manager. He was LSM at WSB-TV (ABC) in Atlanta in 1992 and then appointed General Sales Manager in Pittsburgh at WPXI (NBC) in 1994. McVay returned to Atlanta in 1996 as General Sales Manager of WSB-TV.

In 2004, COX Television appointed him to Vice President and General Manager of KTVU (FOX) in San Francisco. He returned to Atlanta in 2011 where he is Vice President and General Manager of WSB-TV.

Under his leadership, KTVU and WSB were recognized with some of the most prestigious awards in the industry: Edward R. Murrow Awards, Peabody Awards, Emmy Awards, Alfred I. DuPont Awards among others. McVay has won multiple Emmys and was invited into the Silver Circle of the National Academy of Television Arts and Sciences.

He is an active, leading member of community and industry organizations. Tim currently serves on the following: ABC Television Affiliate Association Board of Governors, the Georgia Association of Broadcasters Board of Directors, the Metro Atlanta Chamber Board of Advisors, the Board of Safe America, and the Atlanta Leadership Committee for the Ad Council. Mr. McVay is a member of the Leadership Atlanta Class of 2014. Served on the Sales Advisory Committees for TVB and ABC in addition to having served on boards for Big Brothers Big Sisters and Holiday Aid.
Tim McVay, graduated in 1974, from Alter High School in Kettering, Ohio, and in 1979, from Indiana University Bloomington.
Cindy McVay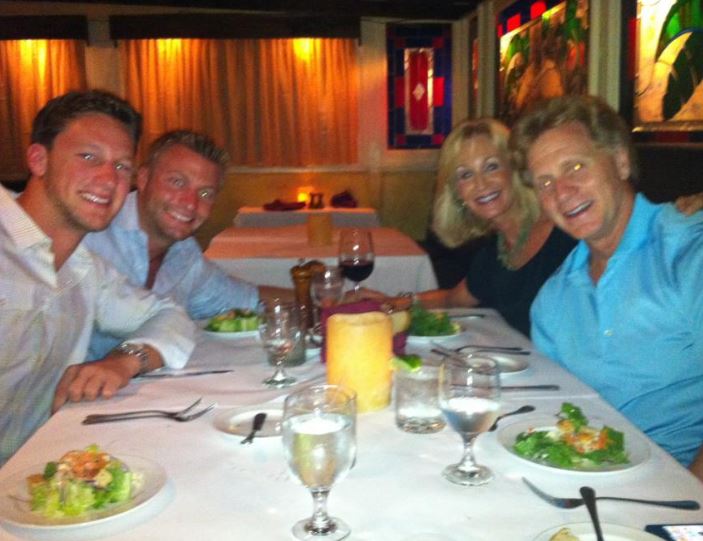 Sean's lovely mother Cindy, (pictured above) also attended Indiana University, according to her Facebook.
Mrs. McVay, born Cynthia F. McVay on May 20, 1958, gave birth to SeanPatrick in 1986, and to her youngest Ryan Michael McVay on May 9, 1990.
She resides in Atlanta, Georgia.
Sean McVay brother Ryan McVay
His brother Ryan currently Chief Executive Officer at TLT Timber in Mobile, Alabama studied Business Management at The University of Alabama.
Before that, Ryan was a digital and sales account executive at Atlanta Journal-Constitution in 2014; in 2016, was sales accountant manager for RegPoint Solutions and RegPoint Product Sales Manager for PayScape from July 2016 to April 2018.
Ryan and his wife of two years, Tori Rivers McVay are expecting a baby girl.
Yes, Rams Head coach Sean McVay is related to John McVay, he is his grandson. John McVay born in Bellaire, Ohio on January 5, 1931, played college football at the University of Miami from 1950 to 1952.
5-time Super Bowl Champion and San Francisco 49ers Hall of Famer coached from 1953 to 1978 when started his administrative career.
John McVay and his wife Eva have three sons, JohnMcVay, Jim McVay, and Tim McVay, Sean's father.
Sean McVay girlfriend
Veronika Khomyn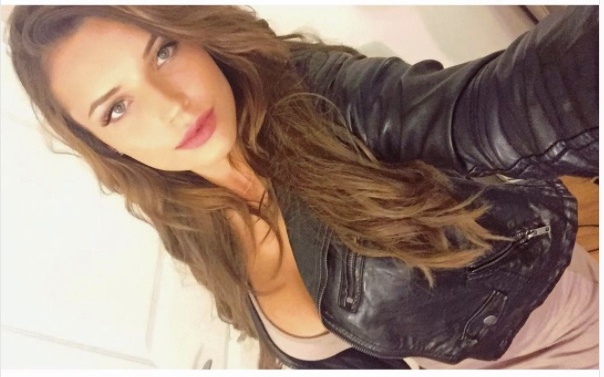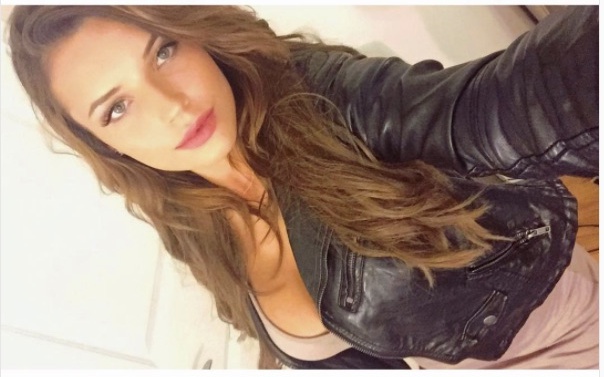 5'9 Veronica Khomyn born Veronika Nikolaevna on  March 1, 1990, is originally from Ukraine; she attended George Mason University in Fairfax, Virginia.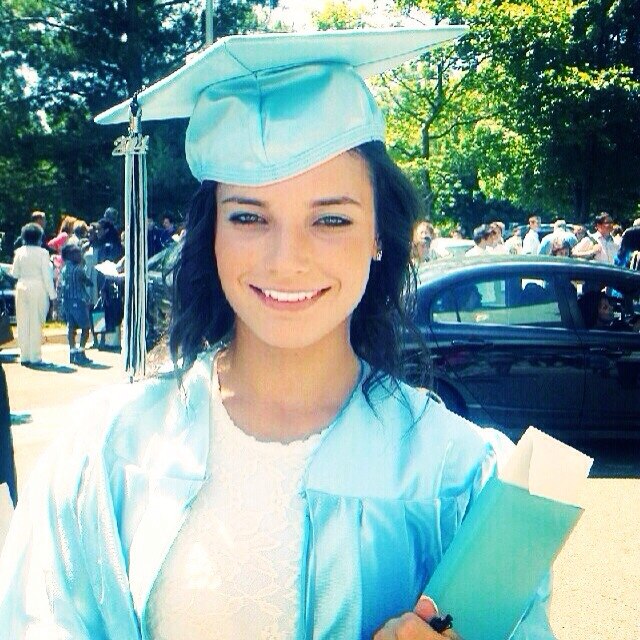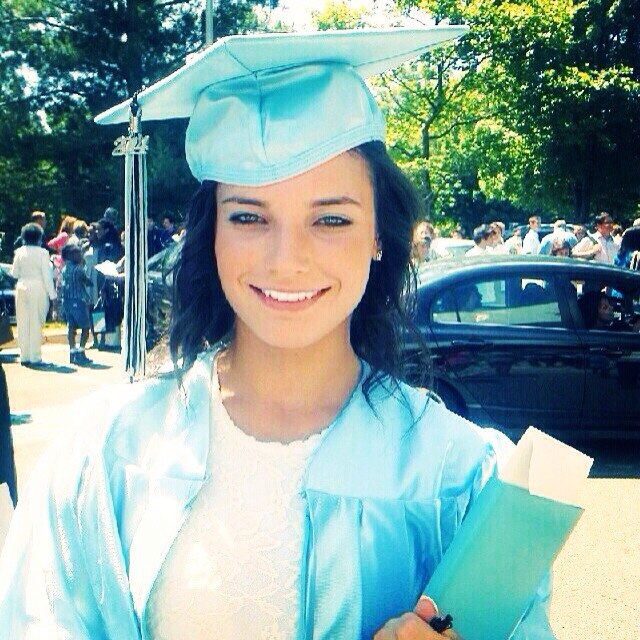 Veronika resided in Virginia until she met and started dating Sean; she followed him to Los Angeles when he became the Rams' head coach. Veronika a model, worked at UFC Gym in Fairfax as well at DC Clubbing.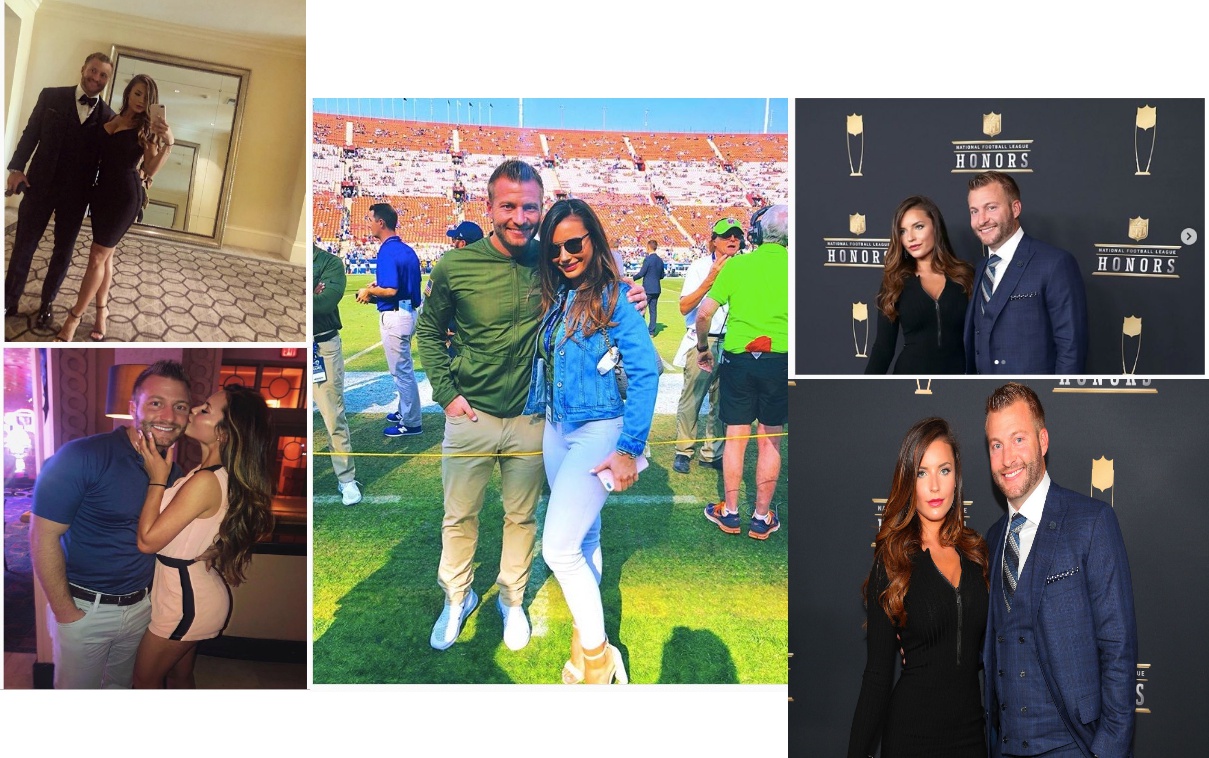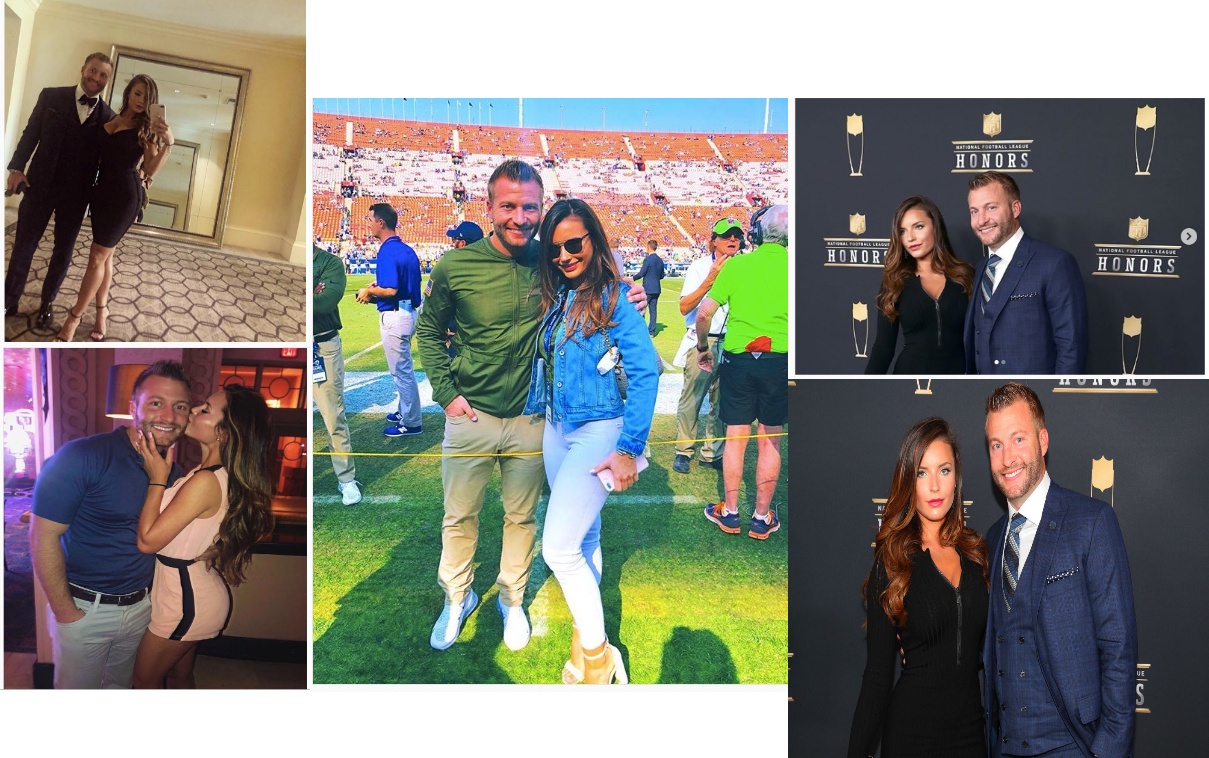 According to Veronika's stories on Instagram, they were vacationing in France and Italy in June 2019, when Sean asked her to marry him.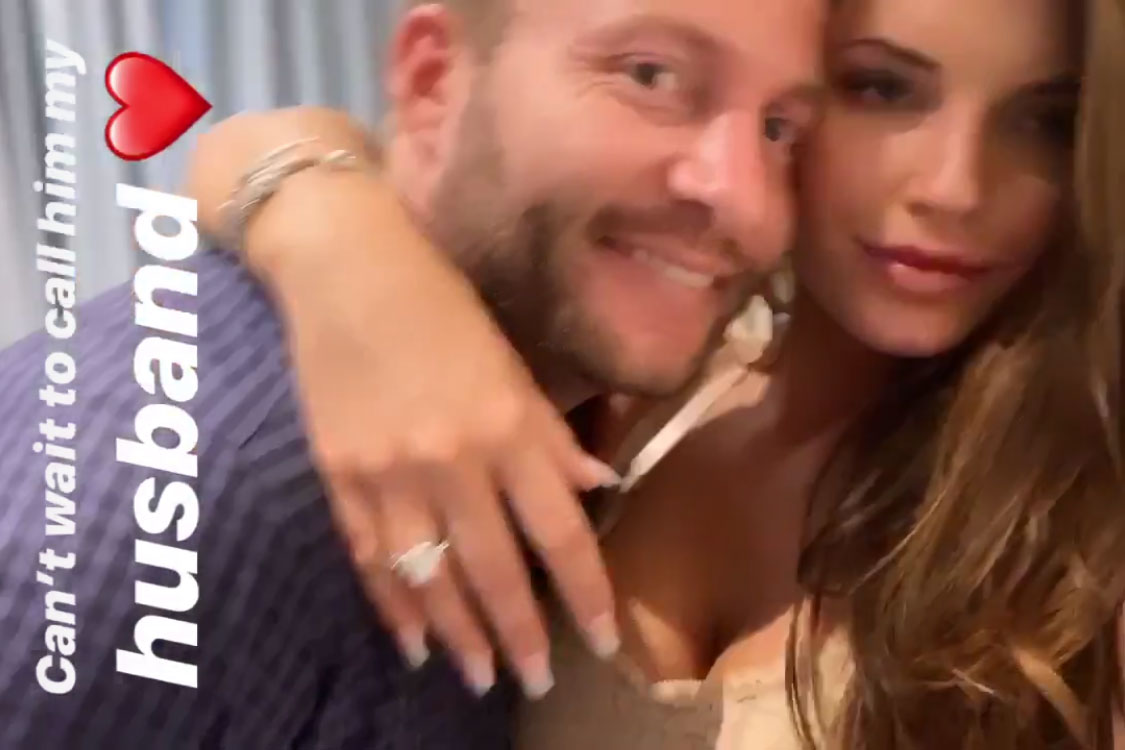 Veronika Knomyn is close to several Rams wags, including Jared Goff's girlfriend Christen Harper; but she is a longtime friend with Linda Azab, the exotic brunette is clinical researchers data specialist at Cedars-Sinai and an avid equestrian.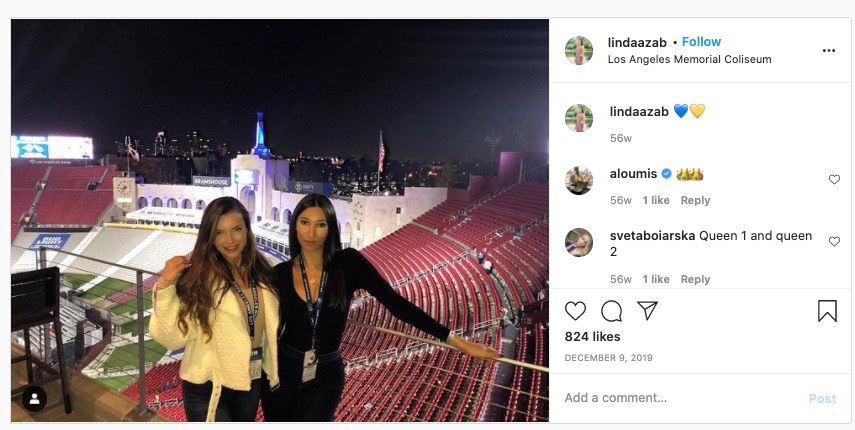 Ms. Khomyn is also friends with Brazilian model Ingrid Schneider and Korinna Kaplanis wh in addition to modeling is a medical sonographer.
According to the Los Angeles Times, Sean and Veronika currently reside in a beautiful 4,700 square feet contemporary-style home in Encino. Furthermore, the house purchased for $2.71million has six bedrooms and 5.5 bathrooms, a great room, a dining room, and a breathtaking chef's kitchen with an eight-foot-long island.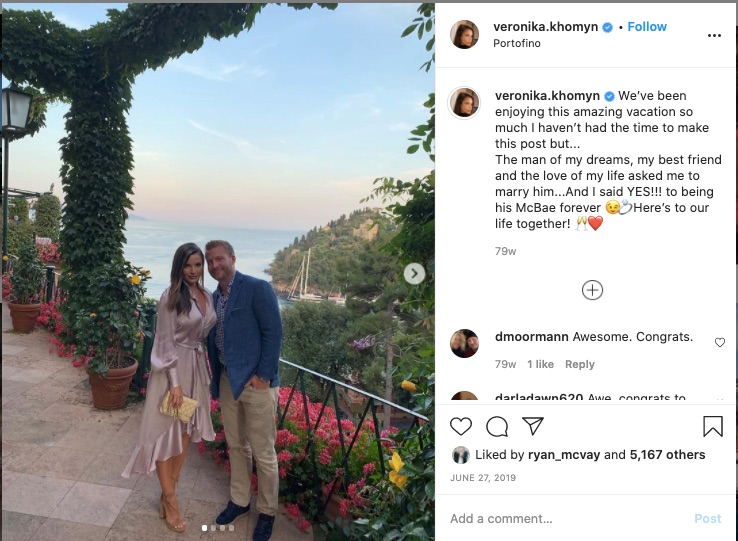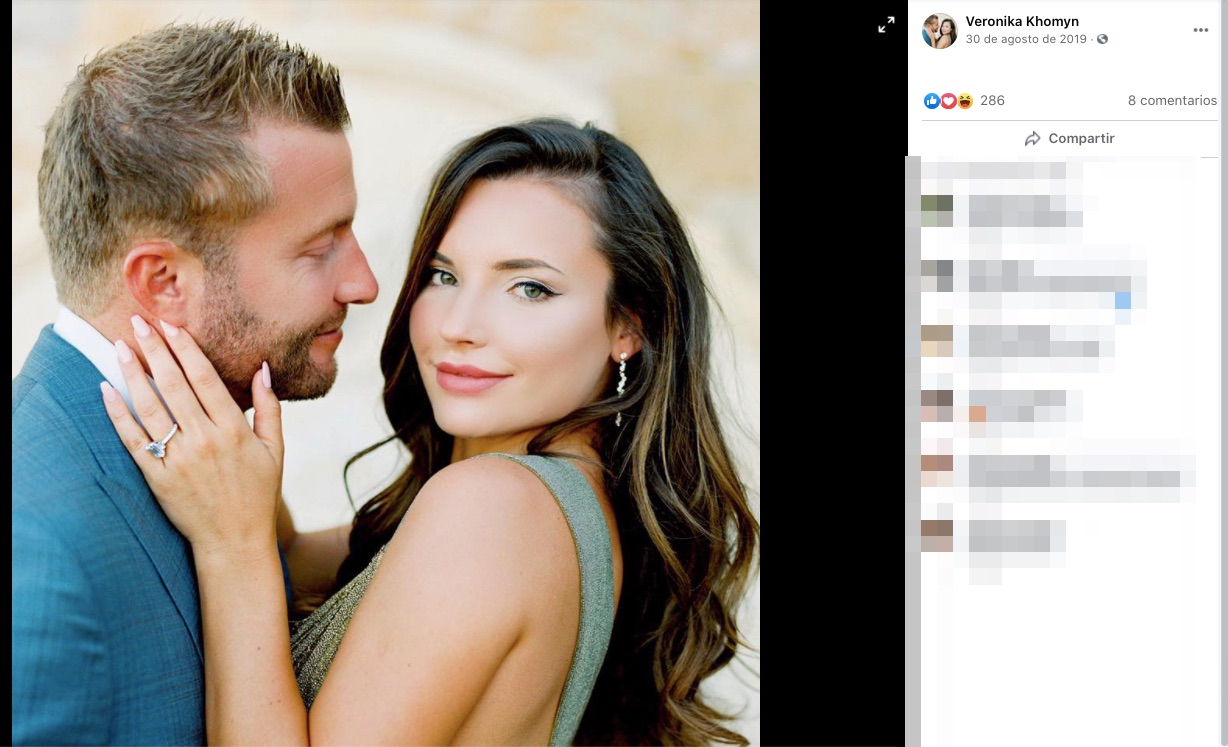 Sean McVay and Veronika Khnomyn eventually got married on June 4, 2022, at the Beverly Hills Hotel.