Grete Sadeiko Griffin
Meet Grete Sadeiko; this stunning Estonian heptathlete is the lovely wife of NFL player Robert Griffin III. Her 6'2″ husband is the quarterback for the Baltimore Ravens, who previously played for the Cleveland Browns and the Washington Redskins.
Griffin who is the father of three kiddos (one with Rebecca, two with Grete) played college football at Baylor, where he won the 2011 Heisman Trophy. The Washington Redskins selected him second overall in the 2012 NFL draft. Griffin won the 2012 NFL Offensive Rookie of the Year award.
The son of retired U.S. Army Sergeants, Robert and Jacqueline Griffin (nee Ross) welcomed him into their lives on February 12, 1990, in Okinawa, Japan, where they were stationed at the time.
While Robert attended Copperas Cove High School, he was a member of the track and field, basketball, and football teams. At first, he verbally committed to the University of Houston under Art Biles but de-committed after coach Biles left Houston and joined Baylor.
After the NFL draft, Griffin agreed to a signed him to a four-year, $21 million contract with Washington; made his debut against the New Orleans Saints on July 18, 2012. Washington released him on March 7, 2016.
Robert and the Cleveland Browns agreed to a two-year, $15 million contract, he became the Browns' starting quarterback on August 8, 2016. He finished that season completing 87-of-147 passes for 886 yards with two touchdowns and three interceptions in five games.
Cleveland subsequently released him on March 10, 2017.
The Baltimore Ravens showed interest in him, then a free agent, Robert signed a one-year deal with Baltimore, backing up for Joe Flacco.
The following year, he re-signed with the Ravens, this time for two years, backing up for  Lamar Jackson.
Who is Robert Griffin III's Wife Grete Sadeiko Griffin?
Let's go back to 2016, when TMZ, reported that Griffin had moved on following his split from his now ex-wife, Rebecca Liddicoat.
They caught the NFL quarterback with Sadeiko holding hands in public, making it pretty clear his marriage with Rebecca was finished and there was indeed a new lady in his life.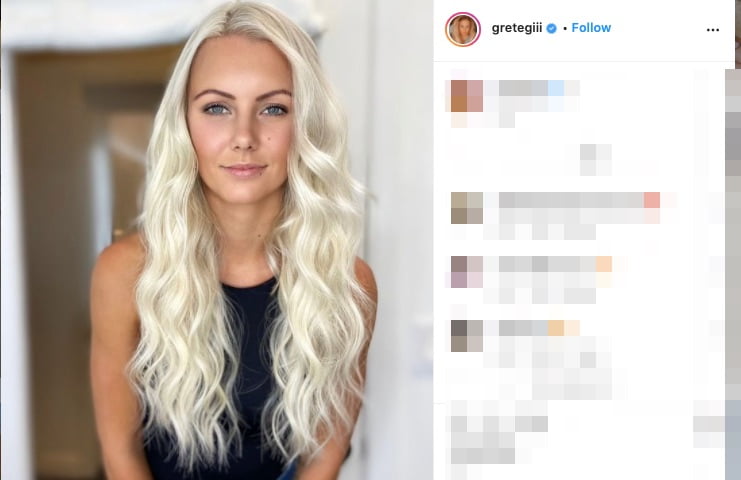 Grete Sadeiko Bio
The 27-year-old blonde stunner from Turi, Estonia, was born on May 29, 1993, she is one of three daughters of Januus and Deivi Šadeiko. Her older sister Grit, is also a heptathlete, while her younger sister Jade, is a beach volleyball player at the University of Oregon.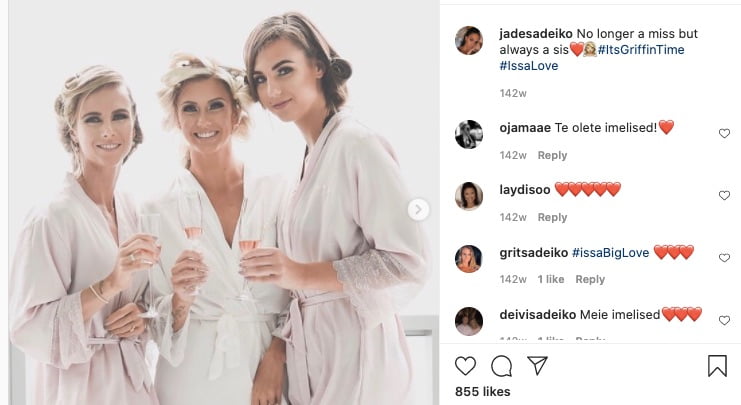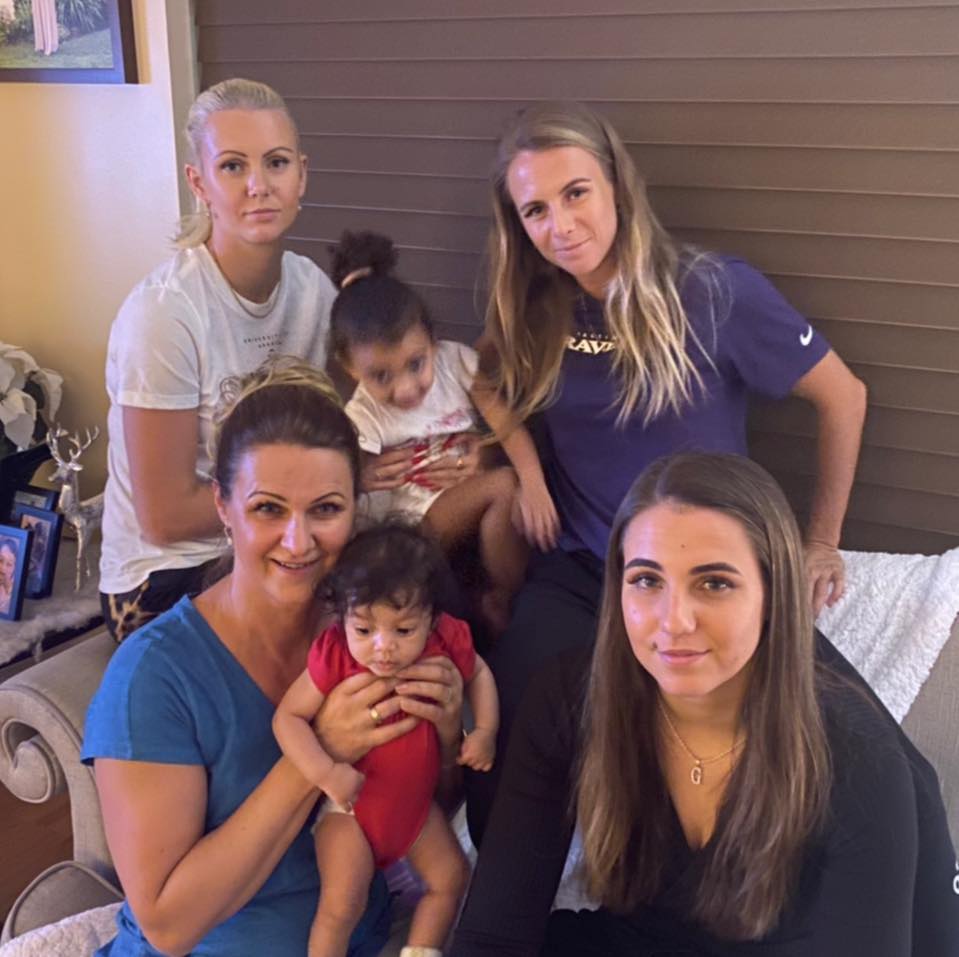 Grete lived in Sarvere, Estonia, and attended Turi Uhisgumnaasium High School.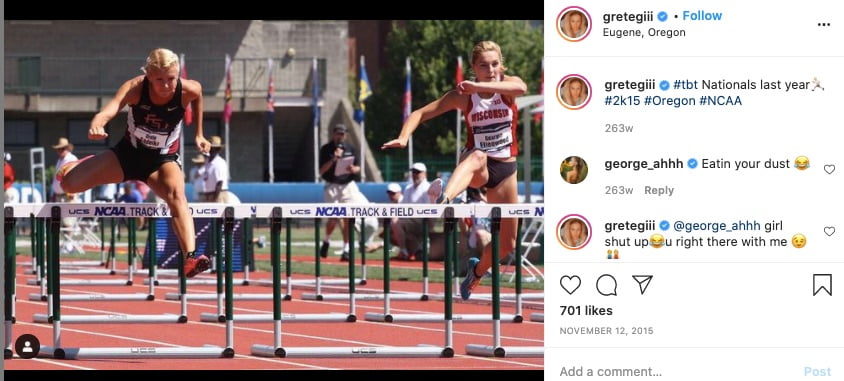 The blonde has lived in the US for a few years now after she began college in 2012 at Florida State University.
According to her Seminoles bio, Grete Sadeiko has athlete blood running through her veins. She comes from a long family line of heptathletes, including her sister Grit, who competed in the 2012 Olympics, as well as her mother, Deivi Sadeiko, a fitness coach,  was the champion of the socialist milieu in the 60-meter race, her father Jaanus Šadeiko was  Estonian-level 100 m runner.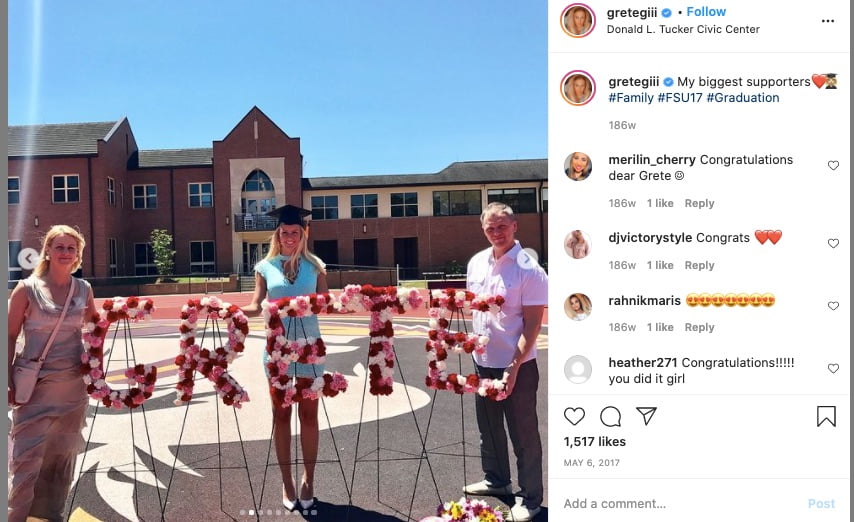 At the 2010 World Junior Championships in Moncton, Canada she placed fourth with her personal record 5705 points. She placed ninth at the 2012 World Junior Championships in Barcelona, Spain, and finished fifth in the heptathlon at the 2015 European U23 Championships with PB 5,813 points.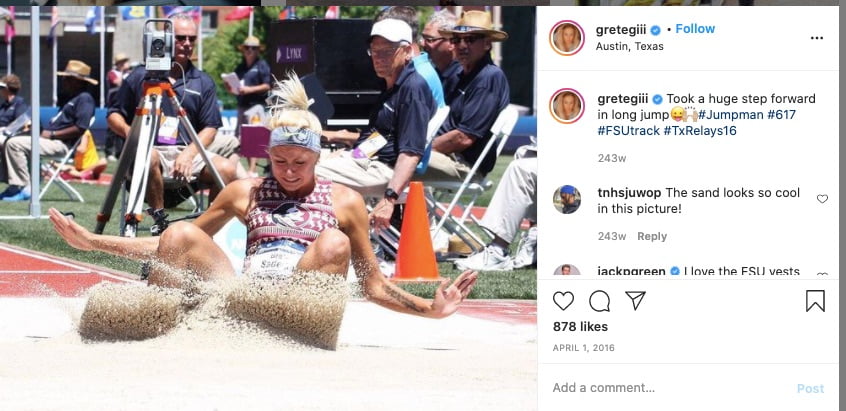 She is an FSU's school record-holder in the heptathlon (5,813 pts) and pentathlon (4,105). Grete speaks Estonian, English, and German.
Engagement and  a Baby
These two announced their engagement in May 2017; but that wasn't the only surprise because the new bride-to-be was heavily pregnant.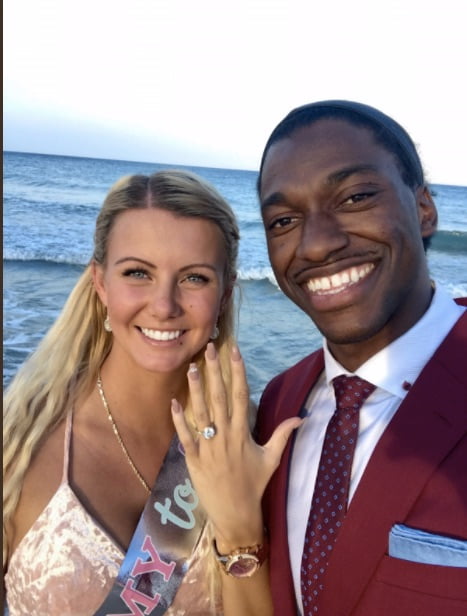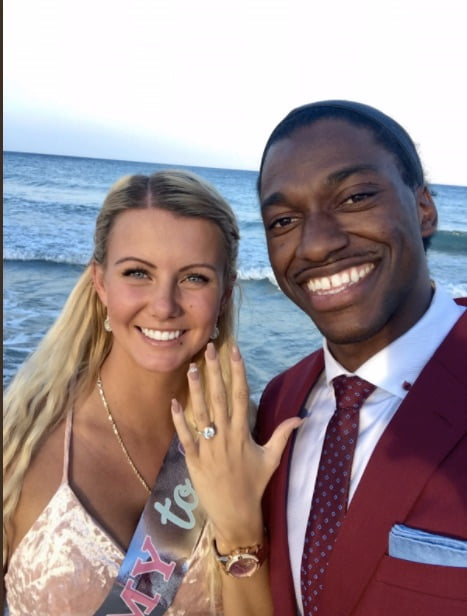 Furthermore, Grete Sadeiko, gave birth to their birth child together; daughter Gloria on July 2, 2017.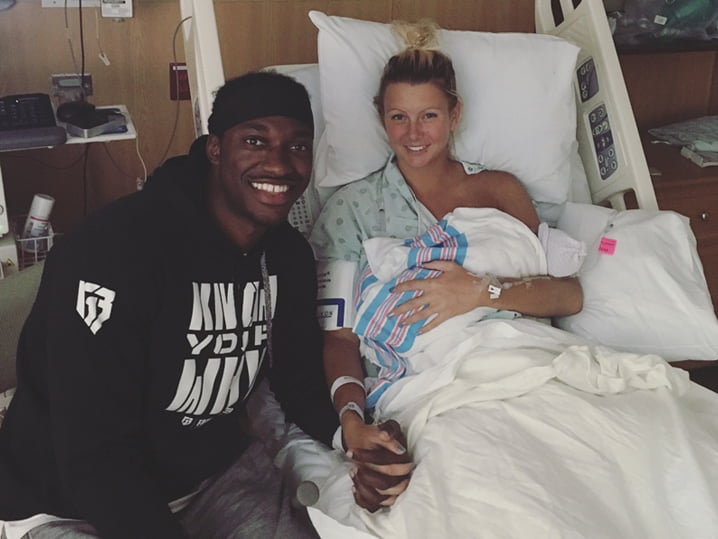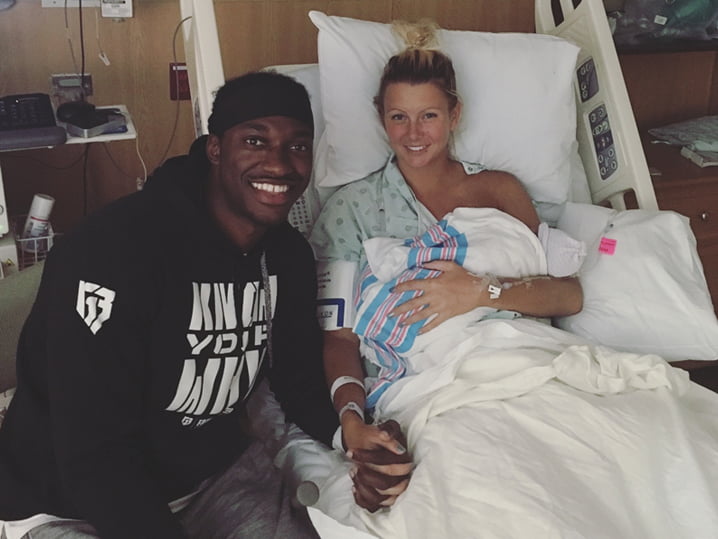 Wedding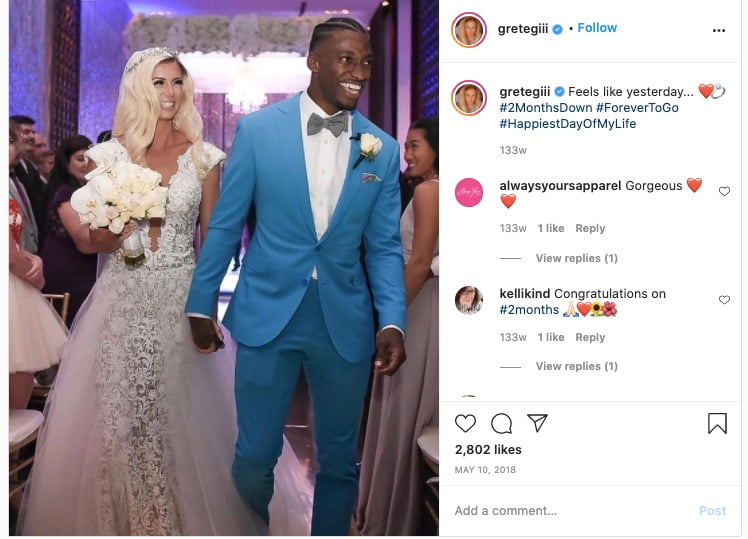 Robert and Grete tied the knot on March 10, 2018, at  W South Beach in Miami, Florida.
Baby #2
Grete now Grete Griffin, gave birth to her second child, Gameya on September 7, 2019.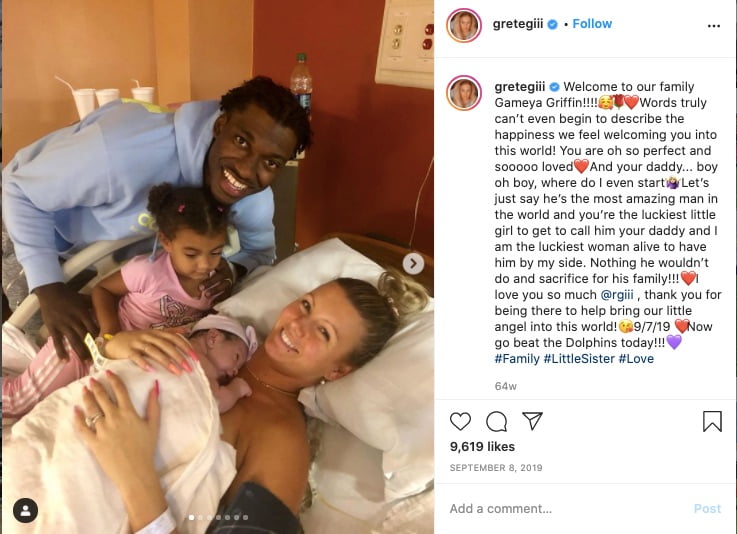 Check out Grete Sadeiko Griffin on Instagram here.