Angela Daniel
Meet the lovely and incredibly hot Angela Daniel; she is the new girlfriend of former NFL player DeMarcus Ware. 6'4″ Ware once a linebacker, spent over a decade in the NFL playing with teams such as the Dallas Cowboys and the Denver Broncos. Prior to Angela, DeMarcus was married to Taniqua Smith, his high school sweetheart, mother of his two children Marley and DeMarcus Jr. They divorce in 2012.
No doubt you all know Ware's story; therefore, let us tell you just a few things we found about his new love.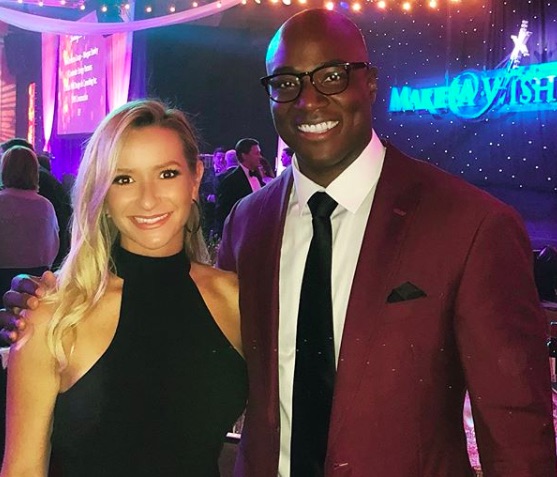 34-year-old Angela Marie Daniel was born on August 6, 1984. Angela is one of the children born to Jeri Lynn Pappone, 65, a former California-based associate attorney at Longyear O'dea & Lavra LLP.
According to media, Ms. Daniel is a fitness model and former cocktail waitress from Las Vegas. She seems to get along just great with Ware's two children.