Marlene Wilkerson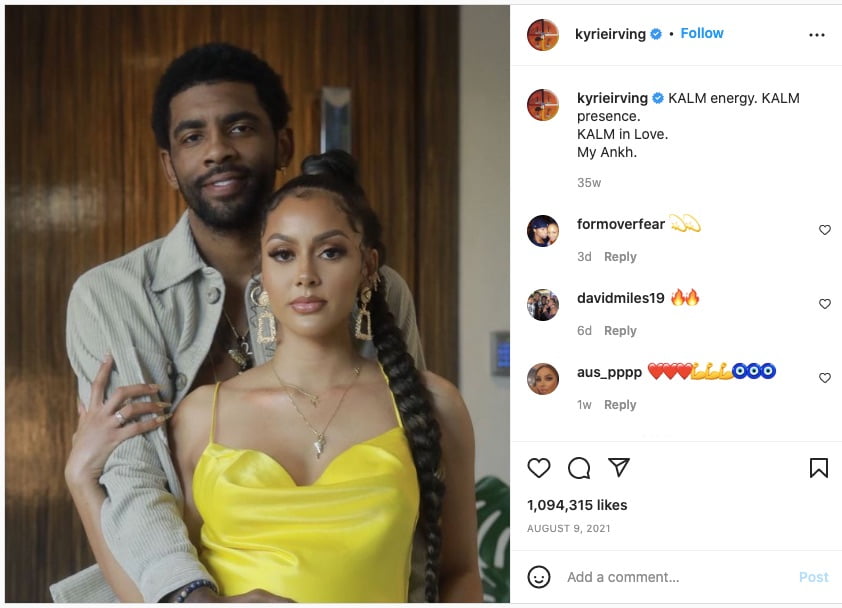 Meet the stunning Marlene Wilkerson, famously known on social media as Golden and Goldennn_XO; this picture-perfect entrepreneur, YouTuber and blogger is the new girlfriend of NBA player Kyrie Irving, the Aussie/American point guard for the Brooklyn Nets. Kyrie as you all know previously played for the Boston Celtics and the Cleveland Cavaliers.
Kyrie Irving Parents
Kyrie Irving is the middle child of Drederick and Elizabeth Irving. His sisters are Asia and London Irving.
Kyrie Irving Dad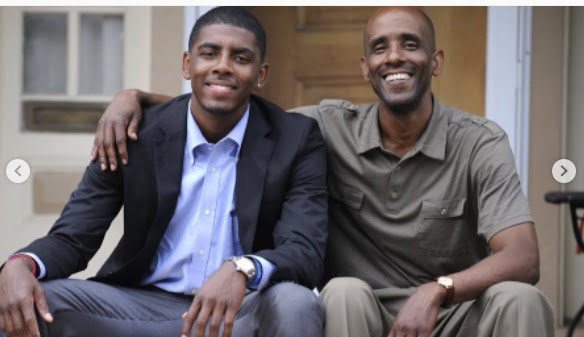 Drederick Irving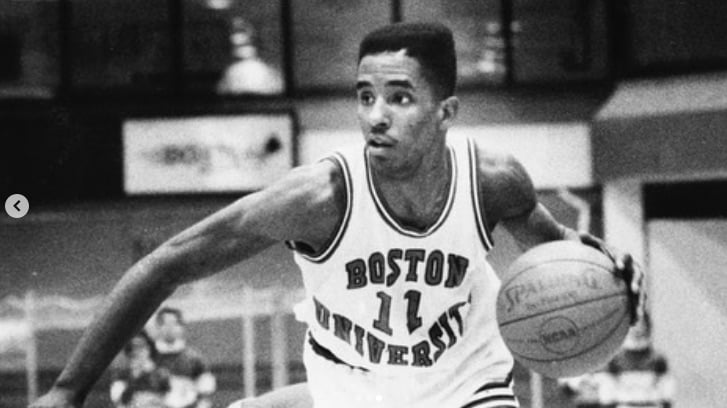 6'4 Dredrick Irving was born on January 12, 1966, in the Bronx, New York, to Fredrick and Lilian Irving.  Dredrick played college basketball at Boston University where he met Elizabeth Larson, his first wife and mom of his two older children, Asia and Kyrie.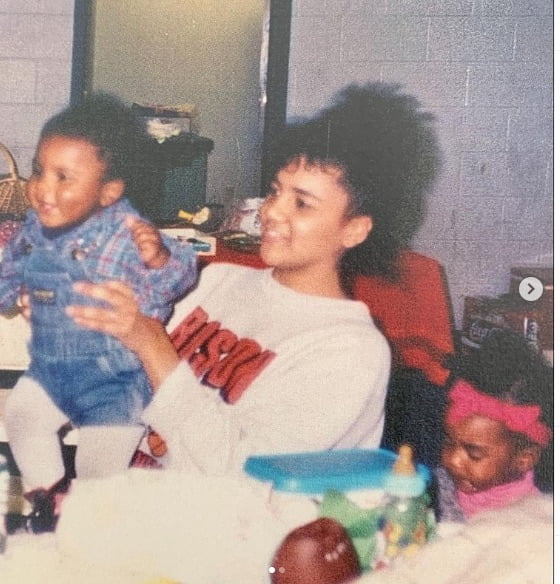 Drederick and Elizabeth Irving got married in 1990, she died on September 9, 1996, in Tacoma, Washington. Drederick later remarried, Shetellia Riley Irving who Kyrie hired as his agent on March 3, 2022.
Shetellia Riley Irving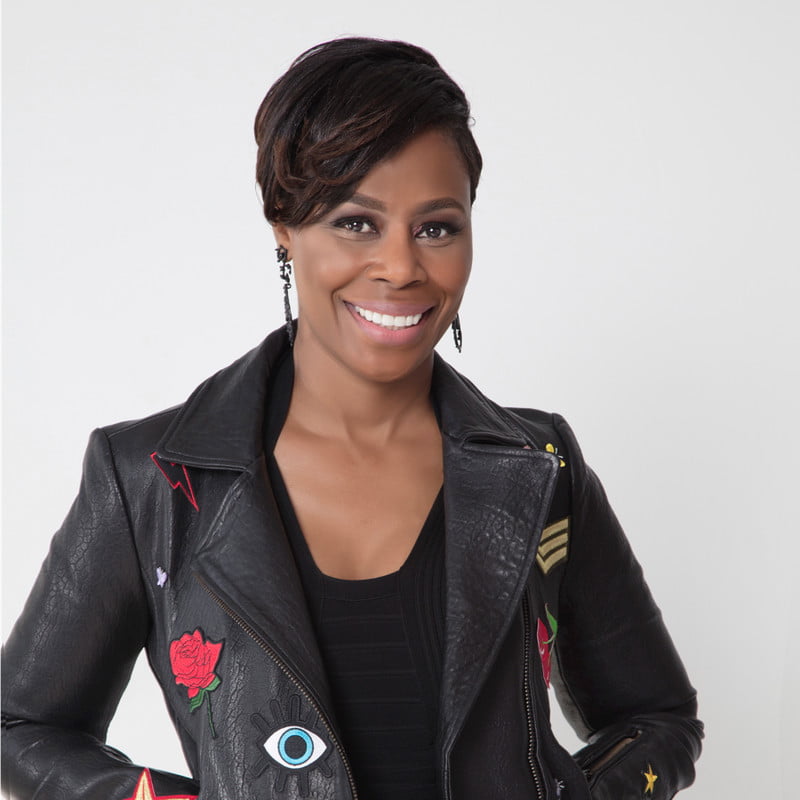 Drederick Irving and his second wife Shetellia Riley, now Shetellia Irving (b. Sept. 18, 1973) got married in 2004. She gave birth to Kyrie' younger sister London Irving on February 6, 2008.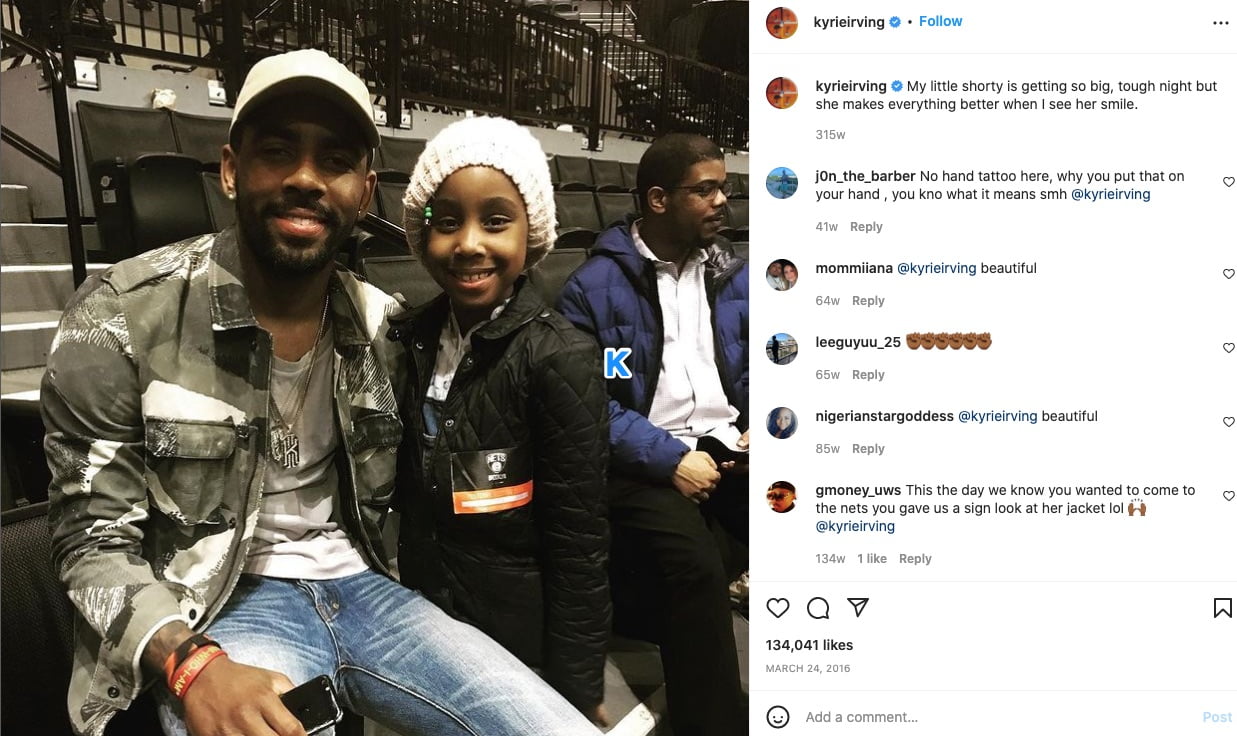 Shetellia Irving studied at Dillard University from 1991-1993 and The City College of New York from 1994 to 1996. She was an account exec at 1010 WINS from 1997 to 1999; she later worked as a local sales manager at Clear Channel Radio NY- Power 105.1 from 1996 to 2006.
Shetellia joined Black Entertainment Television  in July 2009 first as account manager and  vice president of ad sales in 2018.
Kyrie Irving Mother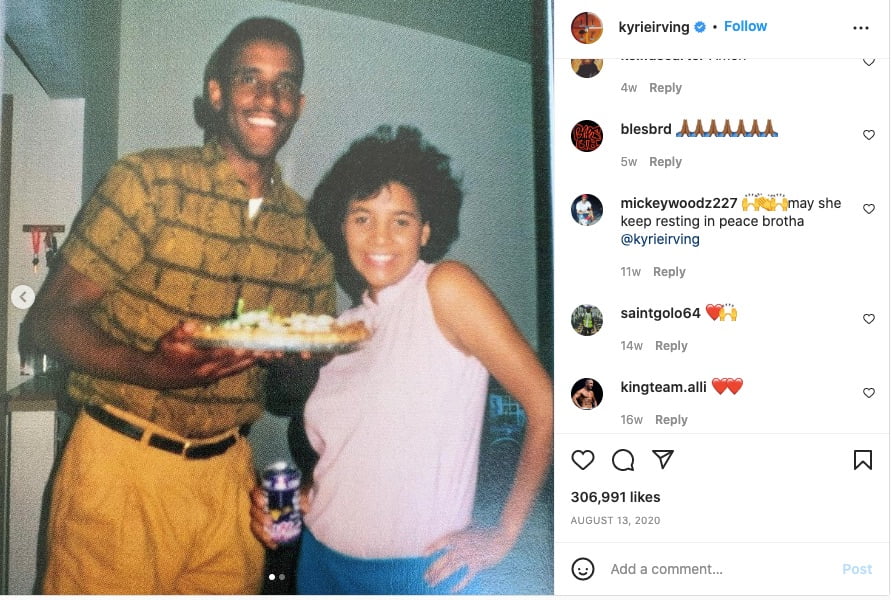 Elizabeth Larson Irving
Kyrie's mom Elizabeth Irving was born Cynthia Janette White Mountain on August 13, 1967, in Saint Paul, Minnesota.  She was 13 days old when Partor George Larson and his wife Norma adopted her. Mrs. Iving a talented pianist played college volleyball for the Boston University Terriers women's volleyball team, Elizabeth Larson studied political science at BU, met her husband during her freshman year. She married Dredrick in 1990, a year later their daughter Asia was born, Kyrie came in 1992.
Elizabeth and her family moved back to the U.S. in 1994; Elizabeth Irving was 29, when she died from Sepsis Syndrome, and a multisystem organ failure on September 8, 1996.
Kyrie Irving Sister
Kyrie Irving has two sisters, older sis Asia and younger sis London, born from his dad's second marriage.
Asia Irving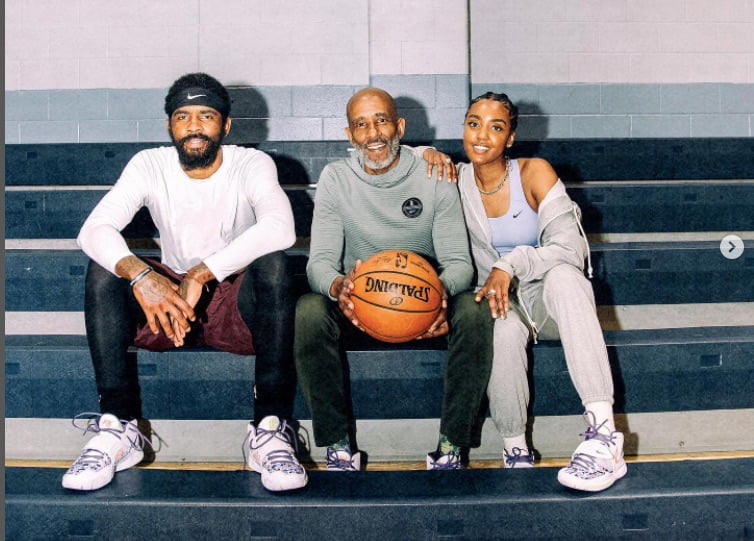 Asia Irving was born on January 12, 1991, she is the eldest child of Drederick Irving and his first wife Elizabeth Irving. Asia graduated from Temple University with a Bachelor's of Science (B.S.) in Accounting in 2013; she also holds an Associate of Arts degree in Fashion Merchandising from the Fashion Institute of Technology (2015).
Asia Irving is nowadays a freelance men's wardrobe stylist and the designer behind Aseye Studio and was an intern at FCG Global (2011) and Nike (2012).
How Old is Kyrie Irving?
Kyrie Irving is 30 years old. he was born on March 23rd, 1999, in Melbourne, Australia, while his father played for the South East Australian Basketball League team, the Bulleen Boomers. Kyrie was two when they moved back to the United States.
How Tall is Kyrie Irving?
Kyrie Irving Heigh
NBA point guard Kyrie Irving's height is 1.88 or 6'2; and if you are curious about Kyrie's weight it is 195 lb or 88 kg.
Height 1.88 m (6'2 in).
Weight 195 lb (88 kg)
DOB March 23, 1992
Place of Birth Melbourne, Australia
Father Drederick Irving
Mother Elizabeth Larson Irving
Sisters  Asia and London Irving
Partner Marlene Wilkerson
Children  one daughter, one son.
Kyrie Irving Twitter
Kyrie Irving post regularly on his social media, he has 16.2 million followers on Instagram; and over 4.4 million on Twitter.
Kyrie Irving Injury
Is Kyrie Irving playing?
Kyrie Irving's most recent injury occurred on Janury 11, 2022, when he suffered an ankle injury. Here is a history of all of Kyrie Irving injuries over the years.
Nov. 11, 2017 – Facial fracture.
Dec. 11, 2017 – Left quad contusion
Jan. 17, 2018 – Left shoulder soreness
Jan. 31, 2018 – Sore quad.
Mar. 5, 2018 – Left knee soreness
Mar. 11, 2018 – Knee injury
Mar. 24, 2018 – Underwent knee surgery
Dec. 10, 2018 – Shoulder injury.
Jan 01, 2019 –  Suffered an eye injury against the San Antonio Spurs.
Jan. 13, 2019 – Injured his quad.
Jan. 28, 2019 – Left Hip Strain
Feb. 10, 2019 – Strained right knee.
March 06, 2019 – Left Thigh Contusion
March 30, 2019 – Back injury.
April 08, 2019 – Knee injury.
Nov. 13, 2019 – Injured his right shoulder.
Jan. 20, 2020 – Hamstring injury.
Jan. 26, 2021 – Left the arena after the news of Kobe and Gianna Bryant's death.
Feb. 1, 2021 – Knee injury.
Feb. 18, 2020 – Shoulder injury.
Jan. 7, 2021 – Irving along with nine other Nets played placed in the health and safety protocols.
Feb. 6, 2021 – Finger injury.
Feb. 16, 2021 – Back injury
April 29, 2021 Groin injury
May 11, 2021 – Face injury
June 13, 2021 Ankle injury.
Dec. 30 to January 7, 2022 – Refused to get a COVID-19 vaccine, therefore he was ineligible lto play.
Jan. 11, 2022 – Ankle injury.
From January 13, 2022 to March 3, 2022  Irving was ineligible To Play (due to his refusal to get vaccinated against COVID-19).
Kyrie Irving Islam
Kyrie Irving announced he committed to Islam on March 7, 2021, he spoke publicly about it for the first time thru Twitter.
All praises to God (Allah) for keeping me safe out there on that court. It was an honor and I am humbled. I give all the glory to you God(Allah) for blessing me with the gifts and talents.
A month later, he spoke about being part of the Muslim Community.
"All praise is due to God, Allah, for this… For me, in terms of my faith and what I believe in, being part of the Muslim community, being committed to Islam, and also just being committed to all races and cultures, religions, just having an understanding and respect. I just want to put that as a foundation. There's such a divisive energy out here, or it's been that way in our society, it's just so divisive… bringing that into the game, I don't want to, but obviously a lot of people have questions.
"But yeah, I am taking part in Ramadan with a lot of my Muslim brothers and sisters. And it's been an adjustment. That's really what I can say. It's just being committed to my service to God, Allah, and then continuing on with whatever I'm guided with. I'm just happy to be part of my community and doing the right things. So, fasting is definitely is definitely part of it — if you know anything about the Muslim community. But yeah, just really blessed and grateful to be taking part of this."
Kyrie Irving Net Worth
As of 2021, Kyrie Irving's net worth has been estimated at $70 million. In addition to his salary from his NBA contract, Irving earns roughly $18 million from his endorsement deals with Nike, Panini, Pepsi, General Mills and Aleve.
Kyrie Irving Contract & Salary
Kyrie Irving's four-year contract with the Brooklyn Nets is worth $134,490,600 million. The deal included an annual salary of $34 million.
2011, signed a four-year, $23,198,010 contract with the Cavaliers.
Irving agreeded to a five-year, $90 million contract extension with the  Cleveland Cavaliers on July 10, 2014.
Kyrie Irving Girlfriend
Marlene Wilkerson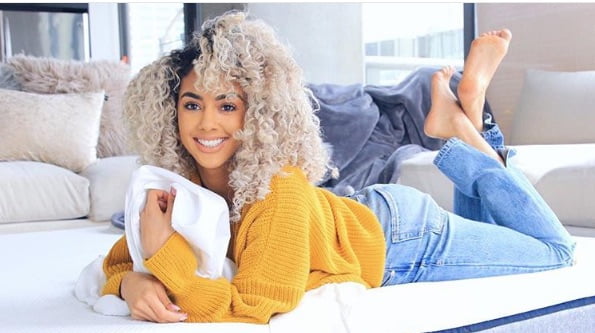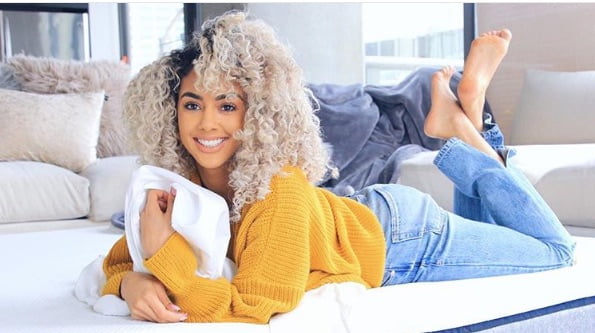 5'6″ Golden was born Marlene F. Wilkerson on August 18, 1993; friends and family call her Nene. She is one of two children born to the beautiful Mrs. Alaine Lee Lugo, 47, has one brother.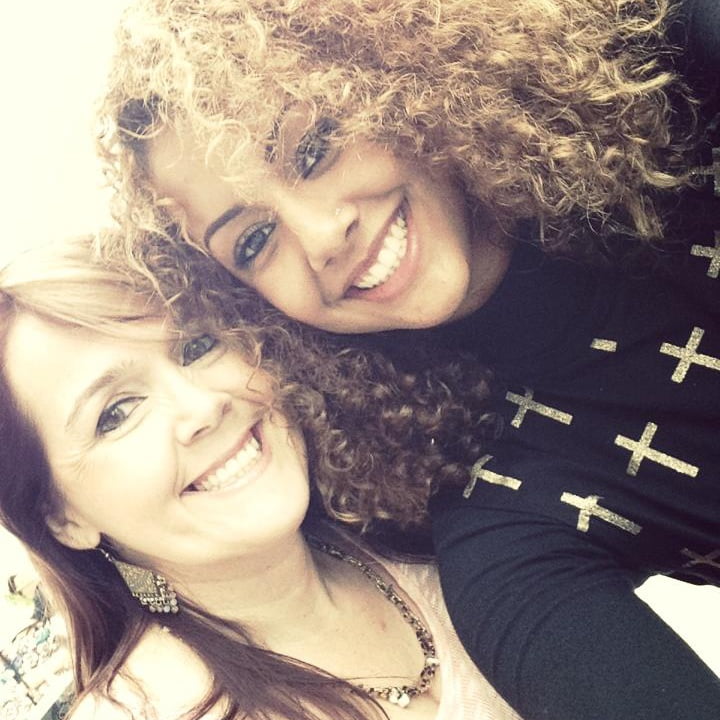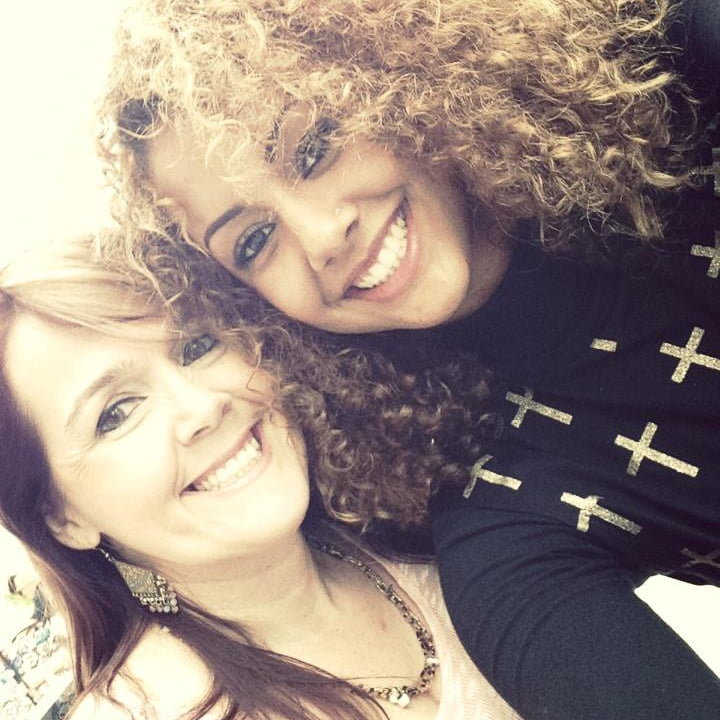 Graduated from San Jacinto High School in 2011 and from California State University-Dominguez Hills in 2015, with a degree in business marketing


Marlene played soccer for 12 years, initially as a right-wing forward, later transition to a left-wing defender. She tore her right MCL.
The Find Guru, her blog and YouTube channel, which she stated at the age of 20, helps you find the coolest looks, in addition to beauty products and advice.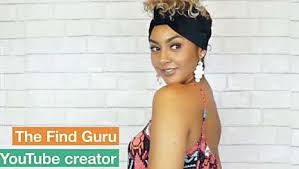 She can speak French, she said she took a class, some sites said she learn it because she dated some French soccer athlete; the Daily Star reported Marlene is actually dating PSG's 6'0′ left-back player Layvin Kurzawa, who recently transferred to Paris Saint Germain from Chelsea.


In addition to that french dude and Kyrie, she dated Dexter Strickland, a former Tar Heels basketball player, who briefly played with Kyrie at St. Patrick High School; Strickland now goes by name of Baden Jaxen, he played for the Latvian team VEF Riga.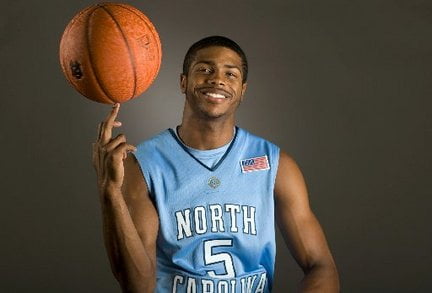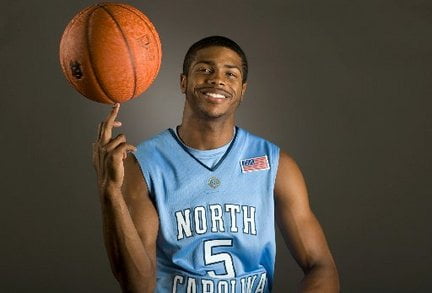 She has a lot of pet peeves; like she hates when she can hear people chewing too loud, people dragging their feet or sliding when they walk hates the sound a  dog makes when they lick themselves, hates when people try to take her drink and/or food and she also hates when people talk to her and get way too close for her.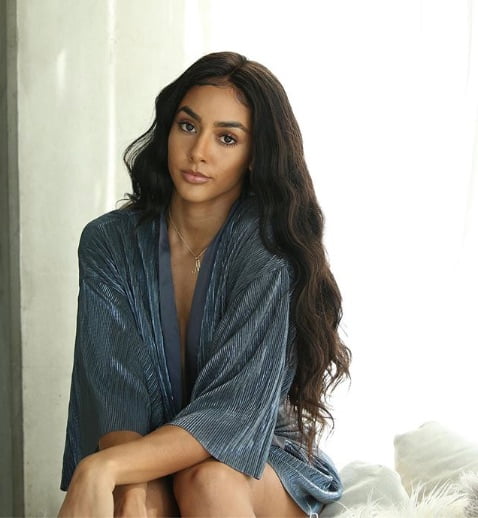 Marlene starts her day by writing in her journal and listening to an audiobook.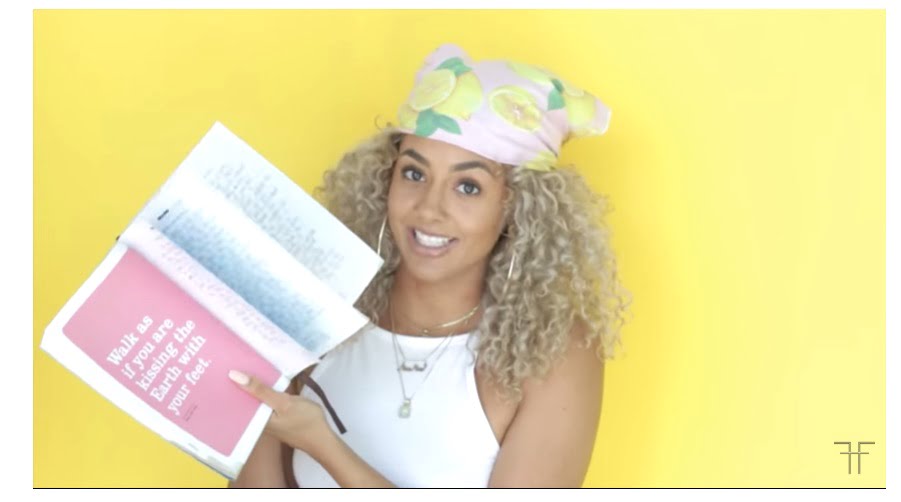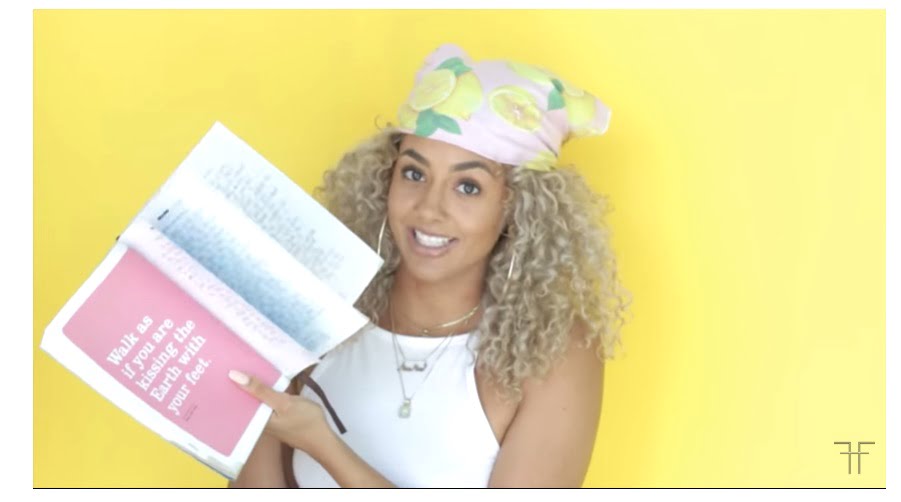 Prior to launching The Find Guru, Marlene was a Marketing Associate at Victoria's Secret (actually VS was her first job); later was a server for the Hillstone Restaurant Group. She also did an internship at Crystal Clean L.A.
Sports Gossip got photos of Marlene and Kyrie at his Invitational last December.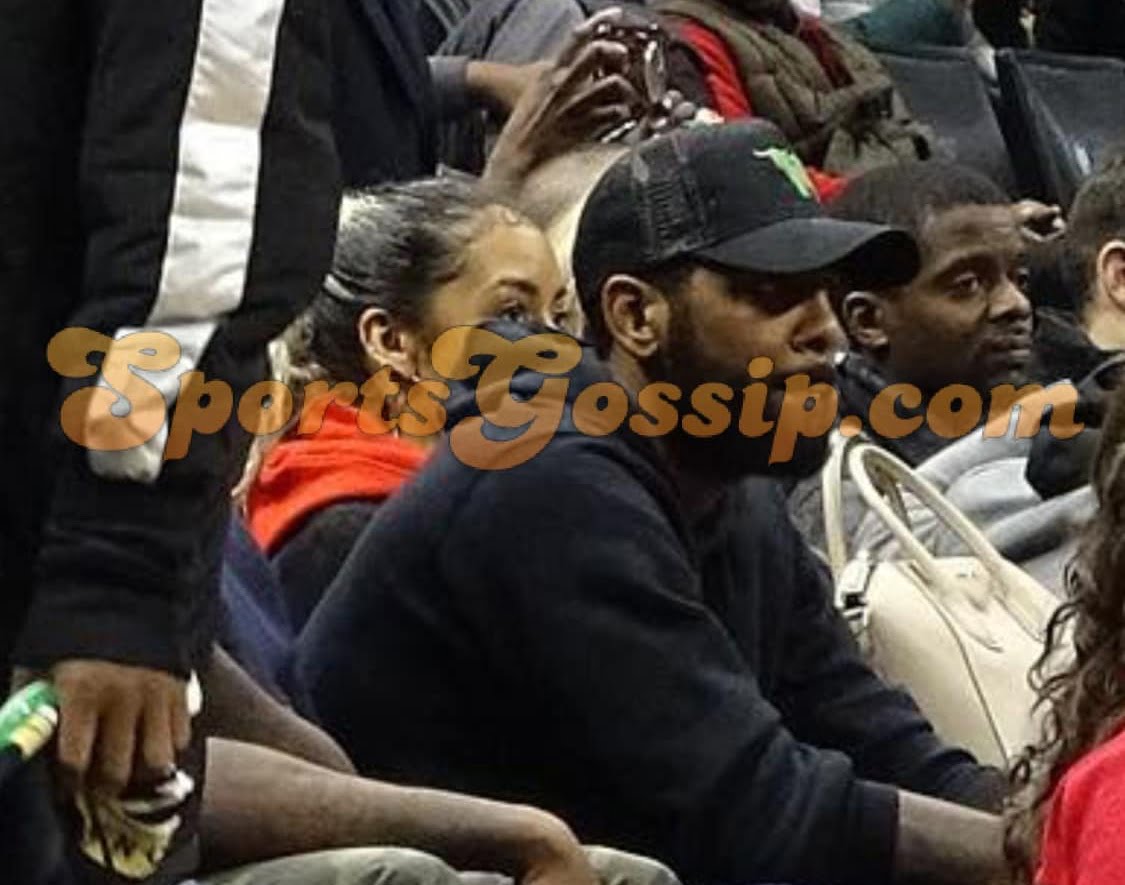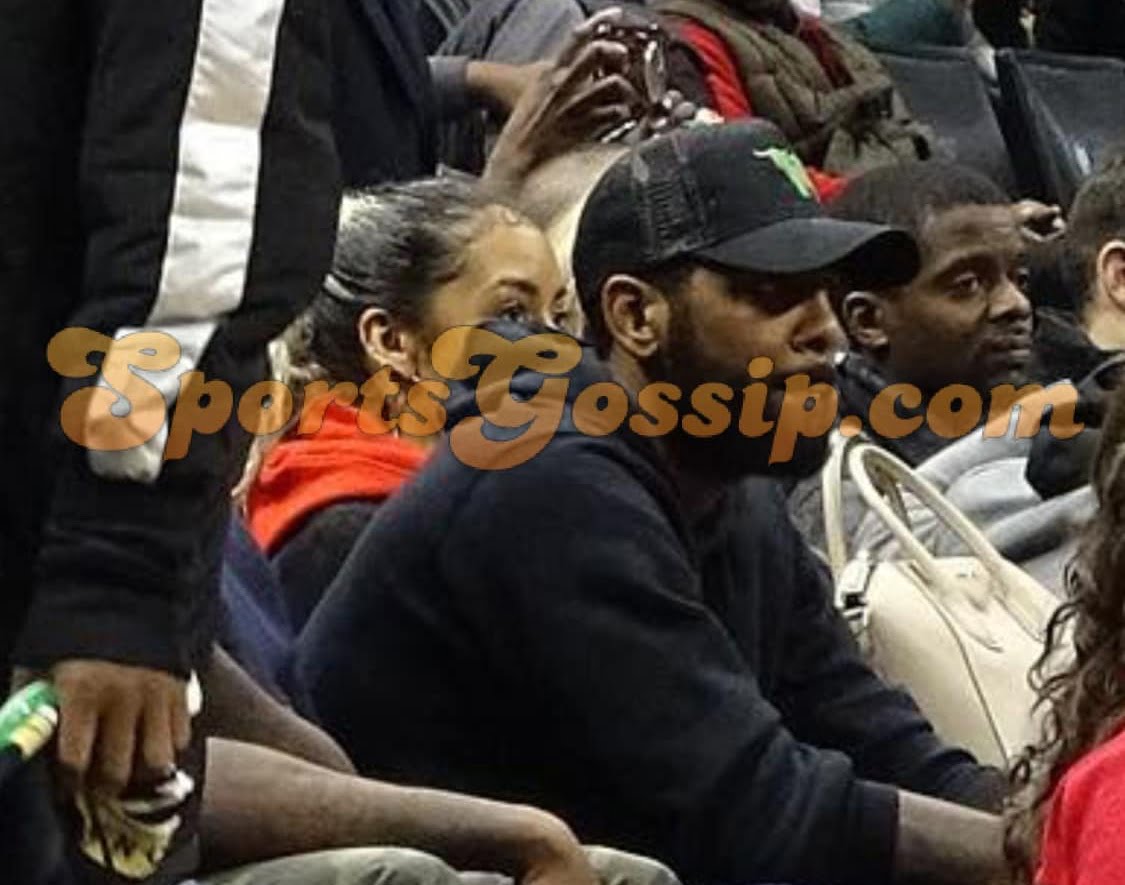 According to the media, Kyrie and Marlene are currently engaged.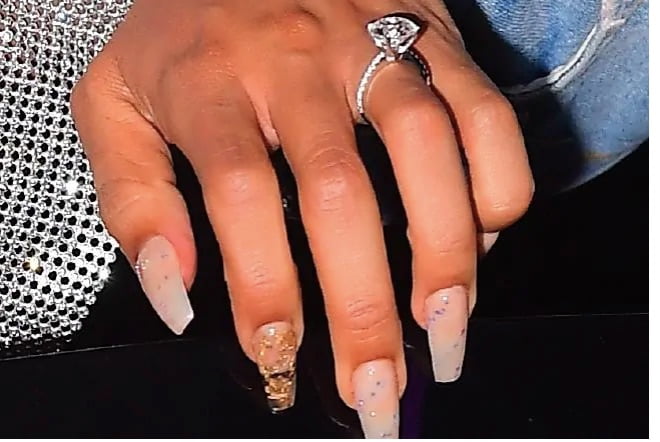 Kyrie Irving Children
In June 2021, Marlene and Kyrie Irving welcomed their first child together, a beautiful baby boy.
In addition to his son, Kyrie is the proud father of his daughter Azurie Elizabeth Irving was born on November 23, 2015, from his relationship with Andrea Wilson.
Find Marlene aka Golden on Instagram here.