Maria Salaues
Meet Maria Salaues; she is the stunning new girlfriend of French soccer player Paul Pogba. Her 6'3″ midfielder plays for Manchester United and the France National Team. Pogba previously played for Le Havre, Torcy and Roissy en Brie.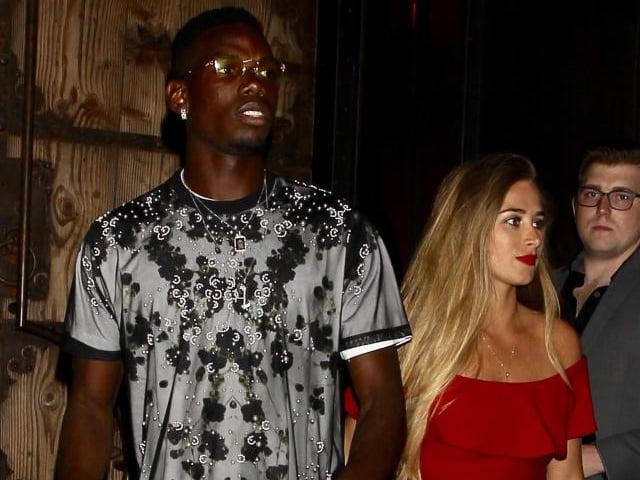 Pogba's gorgeous 23-year-old gal was born Maria Zulay Salaues Antelo in Bolivia; the daughter of an affluent family studied business administration at the University of Bolivia, before heading to Miami in 2015, she didn't graduate though.
According to some sources, she was looking for a fresh start in the U.S. following the released of a certain video that showed Maria snorting a white powder.
"Maria sent the video to a friend who leaked it — and it started to spread. She was so ashamed of herself she decided to make a fresh start in America."
Maria is the youngest of three daughters born to Ricardo Salaues and his wife Karla Antelo; also proud parents of Maria's older sisters, Gabriela Prudencio and Carla, also models.
Maria is currently a model, prior to modeling, she worked as a real estate agent. Living in Miami made it difficult for Maria to see her Manchester stud, however, she tries to make time to see each other, either in Miami, California and more recently Maria joined Pogba's family at the 2018 FIFA World Cup in Russia where she also showed her a beautiful ring on her left  ring finger sparking engagement rumors.
Maria loves to cook, her specialty is pasta and Mexican food. Back in Bolivia in 2013, Maria Salaues was the spokesmodel for Ipanema sandals, a year earlier Maria became the 2012 Miss Expobelleza.