Christelle Platini
Christelle Platini is the longtime wife of French former star footballer turned manager and soccer exec, Michel Platini.
Though her husband is regarded as one of the greatest footballers of all time winning the Ballon d'Or not once but three times, Michel was banned from soccer following an ethics violations while he served as the president of UEFA. Platini was head of European football from January 2007, when he replaced the late Lennart Johansson, but stepped down in 2015 after being banned by Fifa for financial misconduct. Platini's suspension is due to expire this year.
The disgraced former UEFA head, was recently detained in France to be questioned over the awarding of the 2022 men's World Cup to Qatar, a decision made almost a decade ago that continues to roil the sport.
Platini, a French former midfield great, was barred from soccer for four years in 2015 after an investigation into a payment of 2 million Swiss francs, or about $2 million, authorized by Sepp Blatter, the former president of FIFA, the world governing body of soccer.
But enough about him, and since you probably know everything about Michel, here are a few details about his wife, Christelle Platini, born Christelle Bigoni. She is of Italian origin.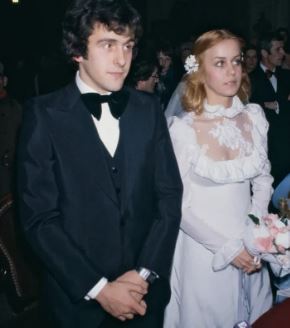 When the couple met, Michel was still playing for AS Nancy and Christelle was at the time, a college student majoring in environmental studies. She became his biggest fans and supporter and the two tied the knot in Strasbourg, France in 1977.
Though Christelle Platini is pretty much the unknown wife of Michel Platini, there is a little something she is known for. Back in the 70's she had an affair with her husband's teammate Jean Francois-Larios from when they played together for Saint-Etienne. Michel ovbiously became angered and he threatened to leave his national team. Larios was eventually the one who was dropped and his career suffered afterwards. Apparently Michel and Christelle were able to work things out and have remained together.
They have since welcomed two children together, Laurent and Marine Platini.