Michelle Cound aka Michelle Froome
Meet Michelle Froome, formerly known as Michelle Cound; Chris Froome's pretty wife who was born in Wales and raised in South Africa, she is also a retired IT tech and amateur cycling photographer.
The girl is following her man all the way. If he has a race, there she is, pending of the weather:
it's awesome, weather has been perfect except for a bit of a thunderstorm this morning! I'm sure you'll love it :))
Paris Saturday *fingers crossed* *touching wood*
And missing him too…It is obvious she is so into him.
I'd like to have a chat with him…

Also, that he is an incredible specimen of a human being… Yes I knew that too

The one that looks to be in amazing condition, super lean with a build ideal for tour racing? Or the one on the left? :-\
The couple got engaged early this year.
She posted:
Best day ever yesterday…. I said yes!
Froome wrote:
Couldn't be happier!
Michelle said:
I love that he hasn't changed one bit since I first met him. He's incredibly down to earth, unassuming with a heart of gold.

I was blown away. I didn't expect it at all – Chris didn't either. He doesn't see himself as a time-trial specialist, so with riders like [four-times World time trial champion Fabian Cancellara there, he would have hoped to have got top five. He certainly didn't expect to podium.
These two seem to be having a blast together. We hope the best for both and wish the best of lucks to him so he can beat his own personal record on this tour. Vive Chris Froome! Oh-la-la!
Michelle Cound Froome's Bio
She was born exactly in Neath and lived in Port Talbot until the age of five when her family moved to South Africa; now lives in Monaco with Froome after the couple got together in December 2011 after several years of close friendship.
She studied computer programming at Van Zyl & Pritchard, after that in 2004 she studied Java and Object Orientated Design at Guruhut, and four years afterward became a CSF Designer at Document Solutions. Michelle is now a director at the South African platinum mining company Ingonyama Platinum. Froome's girl Michelle served as a systems developer at Momentum, before becoming an analyst developer at Investec.
At home in Monaco works at the South African platinum mining company Ingonyama Platinum which opened its doors in January 2009, Mrs. Froom funded procycling.co.za where she serves as a website programming as well as a photographer.
Froome met his wife through South African rider Daryl Impey who introduced them in 2009, they started dating not long after that and by 2011 thеу moved tо Monaco tоgеthеr. The couple got engaged in March 2013 and got married in November 2014. In June 2015 Froome announced thаt thе couple wеrе expecting thеir firѕt child, a boy, аt thе еnd оf thе year.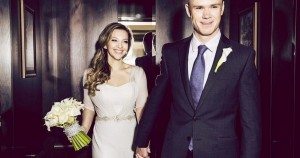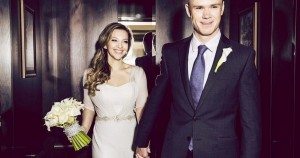 Check Chris Froome's wife Michelle Cound Froome and Twitter here.