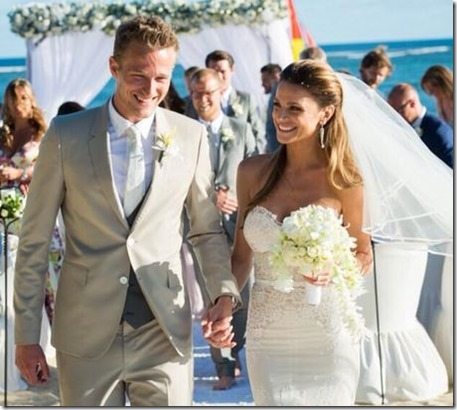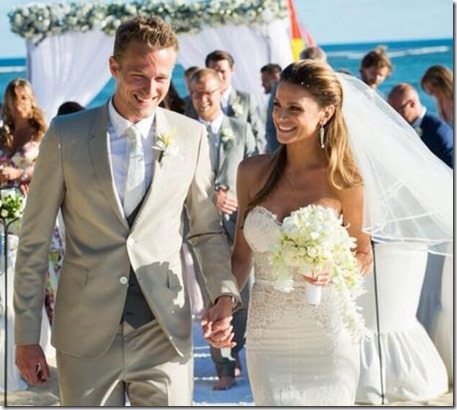 Ahh Weddings! What a joyous occasion. Sunday, June 10 was the turn for Swedish model Misse Beqiri who said I do to Manchester United goalkeeper Anders Lindegaard.
The 25-year-old Albanian model from Malmö, Sweden has quite the CV; she's fronted many a mags and a handful of brand campaigns, albeit largely in Sweden and Denmark but please she is not to be confused with Cindy Crawford!
The 30-year-old footballer tied the knot on the beach and tweeted: 'Best day of our lives! Thanks everyone for making it so special.' Lindegaard's glamorous new wife also shared a picture of the happy couple with the caption: 'Luckiest girl in the world.'
The pair, who have a son together, have been dating since 2012. On her twitter account she describes herself as
Mom to Prince Julian
With her amazing figure is hard to believe she was ever pregnant or that she has a little boy.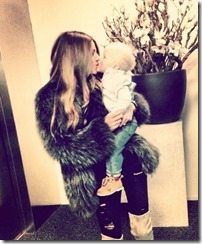 Beqiri appears to do a lot of modeling that requires her to wear little in the way of clothing. She has a modeling profile with Unique Models Agency –one of Scandinavia's strongest agencies. According to her profile she is 1.74'' tall, Bust 84, Waist 61, Hip 85, Shoe 39. The dark brown haired mother of one has done mostly underwear shoots but she also has done magazine articles with lots of layers on. You can take a look at some of her professional photos here.
Misse used to write a blog in which she would write things like
Back Home from my bird, colored my hair? and got blocked on Facebook for a few days? First they stalk me and now they block me SHAME ON YOU!
Mostly is filled with pictures and videos of Anders, girlfriends, work and things she likes. She opened it in 2011 but in 2012 she says
Sorry sorry sorry for not being active, been hectic lately.. lots of things happening.
Cant wait to share my new blog with you guys, until further notice on Twitter!
She and her man are definitely one of those perfect fits, model and soccer player, the clearly loved up couple tied the not in Mauritius with the beach for a view.
Congrats to the newlyweds!
You can find her on Twitter here or check her out on Instagram here.