Meet Rachel Brown, the stunning wife of former Astros great, 47-year-old Jeff Bagwell! The couple is making headlines after a video in which Bagwell can be seen grabbing Brown's left breast, has gone viral!
Not much is known about Rachel, but this is not her first time in the news. In a 2011 reports from The Big Lead, she allegedly cheated on her hubby with none other that Bagwell!
A four-time All-Star, Bagwell played for the Astros from 1991, when he was named the NL Rookie of the Year, until 2005, when the Astros lost in the World Series to the Chicago White Sox. Following his official retirement in 2007, he was last employed by the Astros as a special assistant to the general manager in 2012. He was hired as the team's hitting coach midway through the 2010 season, but did not return after that season.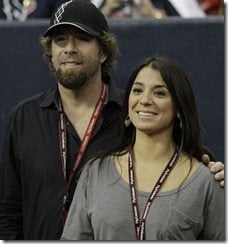 The 1994 National League Most Valuable Player has been married twice and is believed to be still hitched to his second wife. He tied the knot to first wife, Shaune Bagwell in 1992 and divorced her in 1996. The following year (1997) he tied the knot to Ericka Rodriguez and apparently they divorced on November 14, 2012. He is the father of two, Blake and Bryce Bagwell.
As for Rachel, she used to be married to famed former hand surgeon, Michael Brown, Rachel was his fourth wife. The former wife and hubby had a nasty divorce which was all over Houston socialite.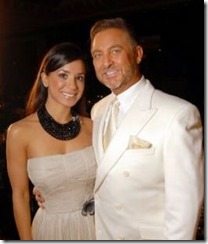 Rachel testified in court that her husband — who was acquitted on 2010 felony charges related to a dispute at the couple's home — required supervision while visiting their children because, "He goes into fits of rage." She reportedly said he'd thrown vases, mugs wine glasses and shoes.
Brown, owner of the Brown Hand Center and a fixture around Houston society, denied his wife's rage claims. Michael Brown died in 2013. The couple had three children together.
This gorgeous woman no longer goes by the name of Rachel Brown, you can call her Mrs. Rachel Bagwell, she became the MLB player wife on August 1, 2014.