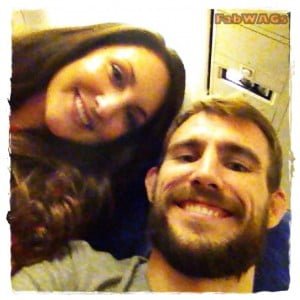 UFC lightweight Ryan Couture has fighter genes going on his favor! Son of UFC Hall of Famer and mixed martial arts legend Randy Couture; will put his four-fight win streak on the line against Ultimate Fighter Season 9 winner Ross Pearson taking place in Sweden on April 6th.
Pearson is coming off of a TKO win against fellow TUF Australia vs. the U.K. coach George Sotiropoulos last December. Couture last fought and won last month in Strikeforce's final event against KJ Noons.
As is usually the case with UFC matchmaking, Couture is certainly getting into a not easy challenge in the much more experienced Pearson, but he's also getting a huge opportunity. Should Ryan beat Pearson, he'd immediately make himself known as a major player in the UFC's lightweight division. Are you rooting for Couture or think he doesn't´t have a chance?? We know of someone who is most certainly on his corner…gorgeous girlfriend Emily Vegas.
She looks like a lot of fun huh!
supper supportive worried girlfriend! Just take a look at her face whenever she witnesses her boyfriend's trainings
This is my serious face when watching @franktrigg & @mackowal train @ryandcouture I'm always concerned a knee/ accident will be an end to all the fun
We feel your pain as well girl!
Aren't they he cutest? Look at them bonding in their extra curricular activities!
My friend Myra likes to photoshop us into family portraits. We're a really attractive bunch.
The couple lives together in their home in Las Vegas, Nevada and just when we thought oh! They are married since we can see in the picture below Ryan is taking on the task to put together some furniture and also discover pictures of Emily in a wedding dress! We assume she works as a model for shotgunweddings.
My job is so strange. #shotgunweddings
And as we all MMA junkies can't hardly wait for the fighter to make his Octagon debut at UFC on Fuel TV 9 in Stockholm, Sweden, on Saturday against Ross Pearson. I bet anything that Emily who'll
be there to give her best cheer to Ryan is even more eager to see her guy kick some !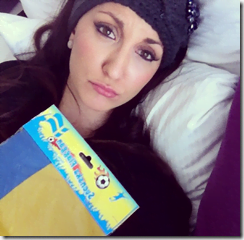 You win, Stockholm. My tootsies hurt. We bought all of the souvenirs & saw old town's historic buildings. Now to wait for @ryandcouture to cut weight & feast this evening. #ufconfueltv9 #stockholm #ufc #ryancoutureforthewin