Jerry Solomon
Jerry Solomon is the husband of former Olympic figure skater Nancy Kerrigan. His talented and beautiful wife, won the silver medal at the 1994 Lillehammer Winter Olympics a few months after assailant Shane Stant attacked her. The attack allegedly orchestrated by rival Tonya Harding and her ex-husband Jeff Gillooly became known as The Whack Heard Round the World.
Nancy was born on October 13, 1969, in Stoneham, Massachusetts. Her parents are Brenda and Daniel Kerrigan; also the parents of her older brothers Mark and Michael. The Kerrigan boys played hockey while she turned to figure skating.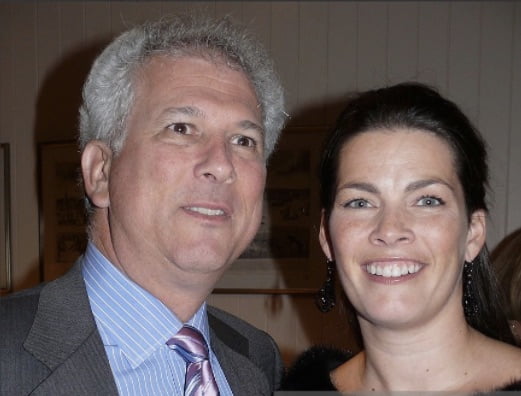 Her mom is legally blind, her dad died on January 24, 2014, at the age of 70. His death gained the attention of the media nationwide, due to the series of events prior to Mr. Kerrigan's death.
According to reports, Nancy's brother Mark was drunk when he choked his father after he (Daniel Kerrigan) told him something about the use of the telephone. 
Even though the family stated Daniel died of a long-standing heart condition; Mark Kerrigan was sentenced to two and a half years in jail after being found guilty of battery and assault by a Middlesex County jury on May 25, 2011.
From Agent to Husband
Nancy married her agent Mr. Jerry Lawrence Solomon on September 9, 1995. Married three times Jerry has one son from his first marriage; son Clay Solomon was born in 1989.
Nancy and Jerry welcomed their first child, son Matthew Eric on December 17, 1997. They struggled to have a second child, Nancy's battle was indeed the hardest after suffering six miscarriages before she finally became pregnant with their second son.
Their son Brian was born on April 14, 2005, four years later on May 14, 2008; they welcomed their third child and only daughter Nicole Elizabeth.
In addition to being Nancy's beloved husband, agent, president, and chief executive of P.S./Stargames, a sports marketing company in Roslyn, Virginia, Jerry is also a producer.
Mr. Solomon was born in 1954 to Roberta Madison and former chief executive of Shoe Town, Inc Mr. Edward D. Solomon. Jerry graduated from the University of California at L.A and from Columbia University with a master's degree in international business.