Sally Bolton
Sally Bolton is the proud mother of extreme sport athlete, Bonner Bolton. Her hunky son, happens to be a professional bull rider.
Sally's son has been a professional bull rider for the last decade, he is the son of another bull rider making him a second generation cowboy.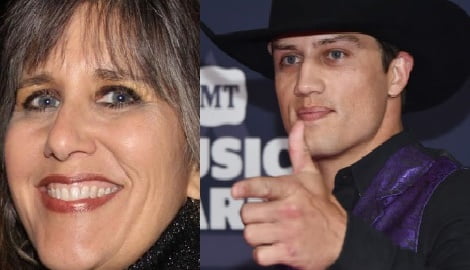 During his 11-year-career, the 29-year-old Texan has made over half a million dollars, pretty much sending the message, falling off of angry bulls is worth it.
However, bull riding can also be extremely dangerous and Bonner knows that pretty well. Last year the handsome real-life cowboy suffered a near-death experience after landing on his head and breaking his neck while competing in Professional Bull Riders. Thought he is fully recovered, Bolton has only been walking for over a year.
But bull riding has also made Bonner open to other opportunities. He's gone from bull riding to hot male model and now, he can also throw in, dancer and reality TV star.
Bonner who became the 2007 world champion during the Bull Riding Championship has been casted on the upcoming season of Dancing With the Stars.
Following his neck injury, Bonner was signed by IMG Models and since then has been featured in major photo shoots and ad campaigns. Something we are sure his mother is much more confortable with, instead of watching him on top of a bull; even if is just for eight seconds.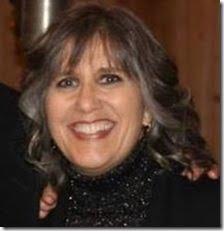 Sally Bolton and her husband, Toya Bulton have been married for many years. The couple are the proud parents of five children; sons: Bonner, Brody and Bridger and daughters: Brylee and Bliss Bonner.
On his ABC bio, Booner credits his father –who rode bulls professionally for 20 years with teaching him how to ride, take care of his body and maintain the toughness necessary to stay on powerful bucking bulls more than 10 times his size.
Bonner dedicated a shocking Instagram snap to his mom in which he is seen lying in bed and paralyzed from the neck down, Sally Bolton is seen holding his hand. He says:











Thank you mom for always being there for me and being my angel and watching over me… #life #death#beentohellandback #valleys#mountains # #heaven #real











Their son's skill was also showcased in the movie 'The Longest Ride' as Bonner played Scott Eastwood's stunt double.
We surely expect to see Sally Bolton and the rest of Bonner family cheering for him on DWTS!
Sally Bolton and her family reside in Odessa, Texas.

You can check out Sally Bolton on Facebook here.