Olivia Harlan
Olivia Harlan is the new NBA that we are here to tell you all about. Although she is no stranger to sports whatsoever. Picture perfect Olivia is a sideline reporter for Fox Sports and ESPN, but most importantly to us, is that Ms. Harlan is the new girlfriend of Houston Rockets player Sam Dekker.
First and foremost, Olivia Harlan breaths and speaks sports, she comes from a long line of athletic Harlans. You see her dad Kevin Harlan is a play-by-play announcer for the NBA on TNT and a commentator for the NFL and college basketball games on CBS; her grandfather Bob Harlan who for 20 yeas served as president and CEO of the Green Bay Packers.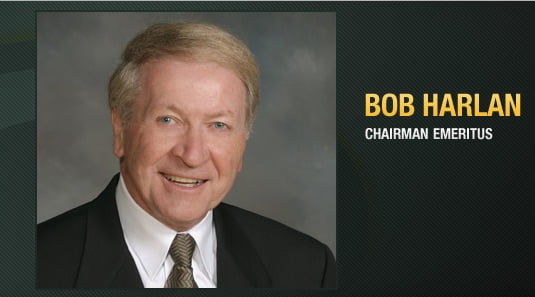 Now Olivia former 2010 Miss Kansas Teen USA is leaving her mark.
Ms. Olivia Harlan was born on April 9, 1993, in Kansas City, Missouri; to Kevin and Ann Harlan, also the proud parents to Olivia's siblings Rob, Abigail and Haley Harlan Mancuso.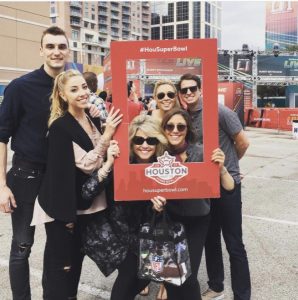 Olivia graduated in 2014, from the University of Georgia with a Digital and Broadcast Journalism degree from the Grady College of Journalism and Mass Communication; where she managed to have three jobs. She worked for Fox Sports South covering SEC football games, wrote for UGA's athletics website, and pledged a sorority, even so, she managed to get her degree in three-and-a-half years.
Ms. Harlan is currently an ESPN college football reporter, host of ACC All Access on FOX Sports South and sideline reporter for the Atlanta Hawks on FOX Sports Southeast, before that she was a sideline reporter for the network's ACC football coverage.
Back in December 2015, Olivia said she didn't have a boyfriend, however, if she would date a guy, he would have to be an outstanding man.
I go on dates, and I'm a social person, but the time has been minimal. And when I do have a night off, I don't want to go on a random date with a guy I'll probably not like. So I have a great group of girlfriends, I want to see, and that's usually what I do. I think whoever I date next has to be someone super confident, someone, who's working toward a goal as hard as I'm working toward mine.
And that is how super confident Sam Dekker won her heart; the lovely couple has been dating since 2016.
Dekker previously dated Bailey Scheich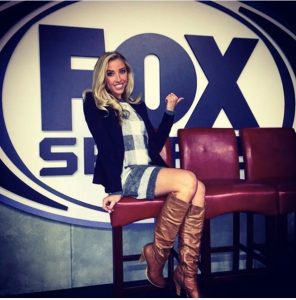 Find her on Instagram here.