Austin Vanderford
Meet Austin Vanderford; he is an MMA fighter; however, you might find most important is that Austin is the boyfriend of female MMA fighter Paige VanZant. as a matter of fact, Austin is not only dating Paige, he is also engaged to the blonde stunner.
Check out what we know about Paige's beau.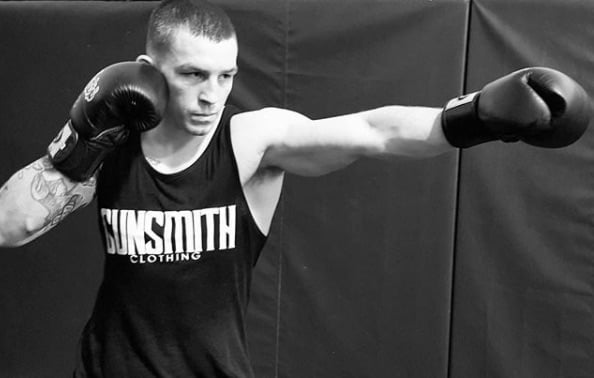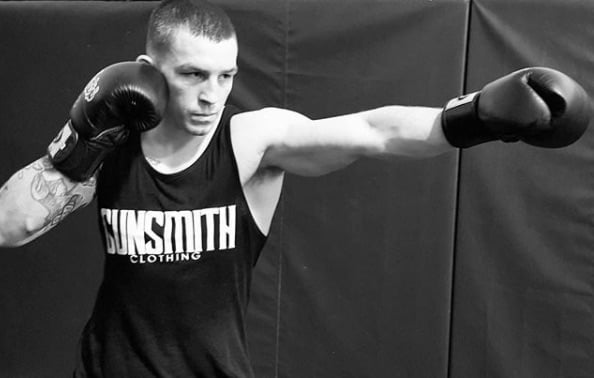 5'11" Austin Vanderford, was born on March 21, 1990, in Santa Rosa, California. His family eventually moved to Ninilchik, Alaska, where he attended Ninilchik High School, in addition to wrestling in High School, Austin also competed in basketball.
Subsequently, Austin attended Southern Oregon University. With the Souraides, Vanderford not only pursued a major in health and physical education but also was a member of the wrestling team.


Austin won all of the four bouts he competed during his amateur career; he turned pro in 2017 when he defeated Sol Renato on Prime Fighting 9 on March 11, 2017. In October defeated Ben Fodor by unanimous decision at CageSport 47.
He signed with Victory Fighting Championship VFC in November 2017, he made his debut at VFC 59, where he defeated Kenny Licea by submission on December 16, 2017.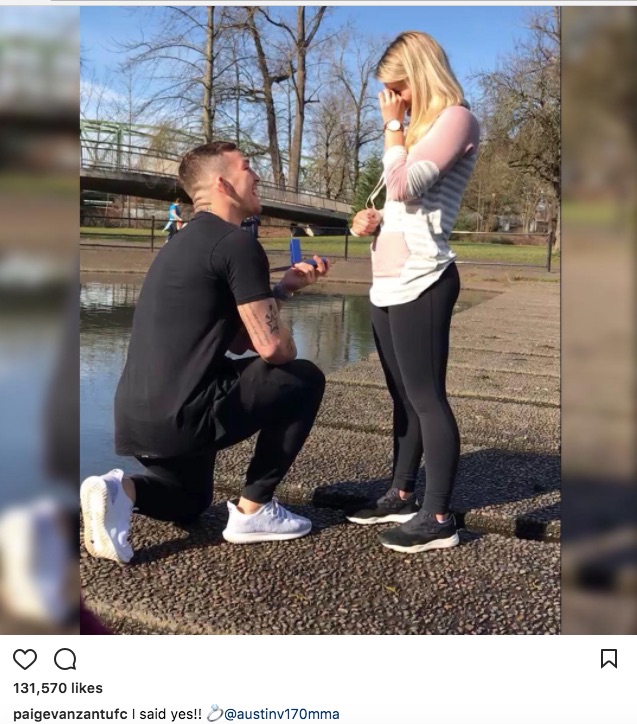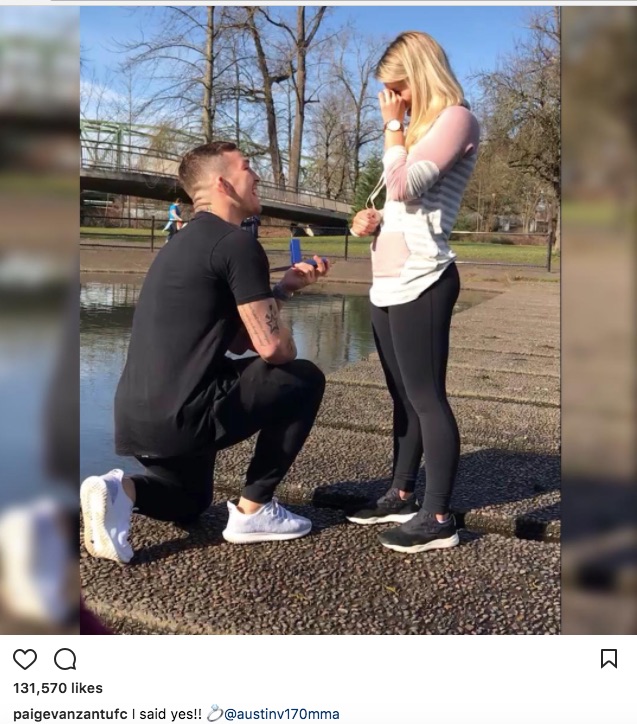 Austin and Paige VanZant became engaged on January 28, 2018, they started dating in 2017. You can follow Austin Vanderford on Twitter here