Pat Steele
Pat Steele is the long time wife of WWE former star, George Steele. Back in the the day, her husband was best known for his ring name, George 'The Animal" Steele, sadly, the former wrestler is said to have died at age 79.
Pat's husband was born William James Myers on April 16, 1937. Many remember him as one of the all time greats.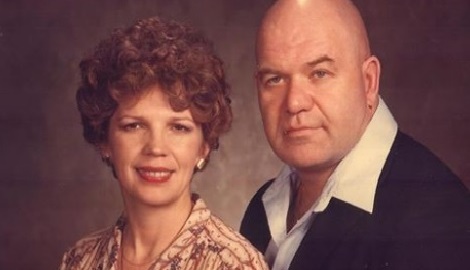 The Hall of famer was an accomplished enough wrestler in his prime to take then WWE World Champion Bruno Sammartino to a one hour draw at Madison Square Garden but championship belts were never high on his priority list. Instead Steele cultivated an image as an immensely powerful, wild man who repeatedly ripped open turnbuckles and chewed on the contents.
Aside form his career in the WWE, George Steele also worked as a school teacher, author and actor. His wrestling career spawned from 1967 until 1988 –the year he was diagnosed with Crohn's Disease. Ten years later he was told the disease was in remission and to avoid any of the symptoms, he had his colon removed in 2002.
Through the 1990s and 2000s, he made the occasional wrestling appearance. As an actor he appeared in films such as Tim Burton's film Ed Wood. Steele also appeared in a Minolta commercial with actor Tony Randall.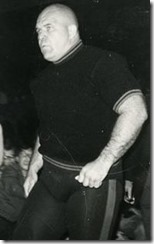 Inside the ring Jim was a savage competitor. Privately, he was a physical education teacher and football coach in Madison, Wisconsin. He had also played professional football in the Canadian Football League.
Steele died in a hospice of kidney failure on February 16, 2017. A devote Christian William James "Jim" Myers leaves behind his long time wife and children.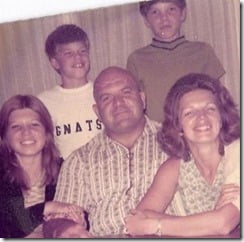 He was happily married to Pat Steele for over six decades. Pat Steele also konwn as Pat Myers, was his college sweetheart. The couple married before George entered Michigan State in 1956.
Pat Myers went to Madison High School in Madison Heights, Michigan –from where she's from. According to her Facebook, she lives in Cocoa Beach, Florida.
Pat Steele and her husband welcomed three children, sons Dennis and Randy; and daughter, Felicia.
Their daughter Felicia Ann Myers Smith is a former Reading Specialist/Teacher at Benton Harbor Area Schools. According to his social media, the couples' son Dennis Myers, works at Client Mortgage Inc.
Randy Myers studied Accountancy at Central Michigan University, he is married to Kim Myers and lives in Florida.
We send our condolences.