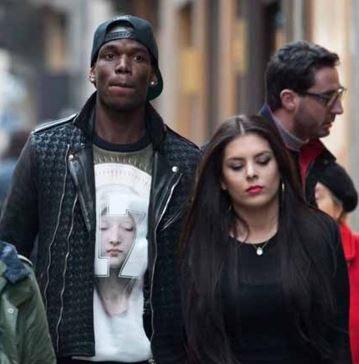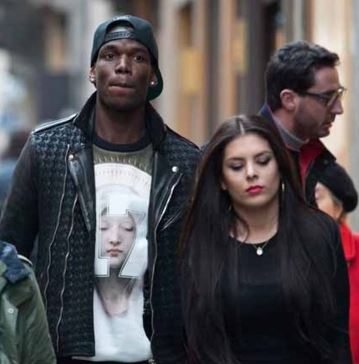 Paul Pogba, the French midfielder with the National team  who currently plays with  Juventus has been spotted in the company of a curvy brunette, many have wonder who is that girl, is pretty obvious she is Pogba's new  gal, what is her name?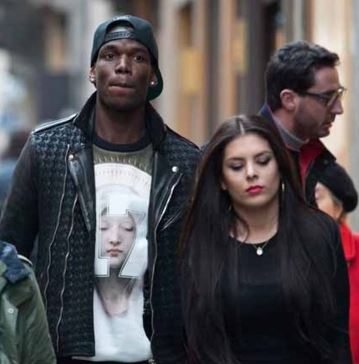 Paul Pogba one of the three children born to Guinean and Congolese parents,  his older twins brothers Mathias and Florentin , who are also soccer players at Crewe Alexandra and   AS Saint Etienne correspondently.
Pogba started his career with Roissy-en-Brie in 1999, in 2006 he signed a deal with Torcy and the following year he was transferred to Le Havre. Pogba was announced as their newest member of their team by Manchester United on October 7, 2009, making his debut three days against his brother's team Crewe Alexandra.
Pogba didn't re-signed his contract in July, 2012, because he had signed with Juventus instead, although Sir Alex Ferguson said Pogba had done it long time before they found out.
At the FIFA world Cup in Brazil, the French WAGs landed together, we saw photos of Sagna's wife Ludivine , Giroud's wife Jennifer, Evra's wife Sandra, Remy's lady and also Pogba's beautiful girlfriend, wearing  the French Jersey with Podgba's number 19 and the French flag painted on her cheeks.
This is the same girl with whom he was seen doing some shopping in Milan, as you can see them here.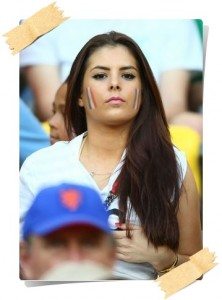 Who is this mysterious girl? what is her name?