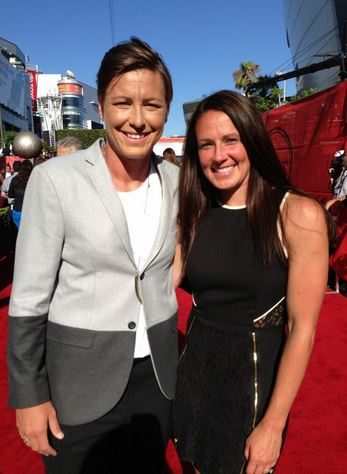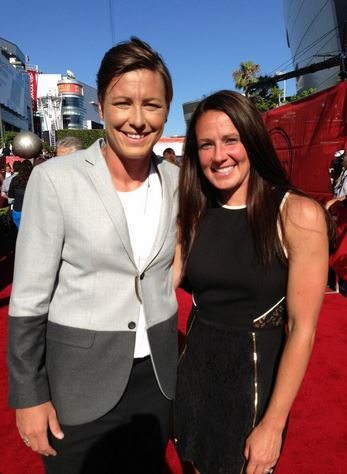 Yes, you read the title of our story right, two of America's dearest players came out gay for awhile, Abby Wambach and Sarah Huffman, they are also the newlyweds who recently said "I Do" in a private ceremony in Hawaii. So I guess you all know plenty abut Abby Wambach, but what about her wife? read Sarah Hoffman's biography below.
33-year-old Abby Wambach from Rochester, New York is officially off the single market and even thought it is until recently that she got hitched, Abby has been in a serious relationship with fellow soccer player Sarah Huffman for quite sometime.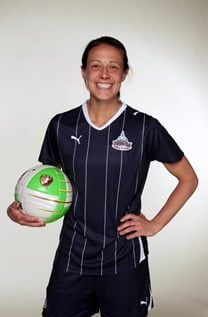 29-year-old Sarah Eileen Huffman was born on March 5, 1984 in Danbury, Connecticut, to Anna and Robert Huffman. She as one sister Lauren Mae, 26. Sarah graduated in 2002 from Marcus High  School in Flower Mound, Texas. She then attended at the University in Charlottesville, Virginia; where she played with the Virginia Cavaliers until her senior year in 2005 when she was also named Soccer Buzz All-American, Soccer America MVP, and NSCAA All-American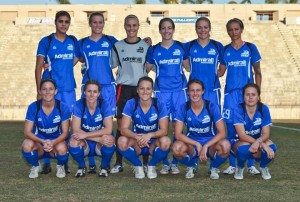 Huffman played with  Washington Freedom, the Norwegian team Røa IL, and the U.S. national women's soccer team. The 5'4" midfielder is currently  a player with the Western New York Flash.
Sarah whose nickname is Huffy came out as a in a statement on the Athlete Ally website supporting equality in sports.
"I am proud to be an athlete ally because I dream of a world full of equal opportunities and treatment," Huffman said. "I believe that sports are a place where everybody belongs. Discrimination based upon sexual orientation, race, gender have no place in the world – nevertheless sports. I am excited to be an ally and stand up for people like me in the LGBT community."
You can find Abby Wambach's Wife Sarah Huffman on Twitter here and on Facebook here.